Curó Software to Launch for Cloud-Based VFX Budgeting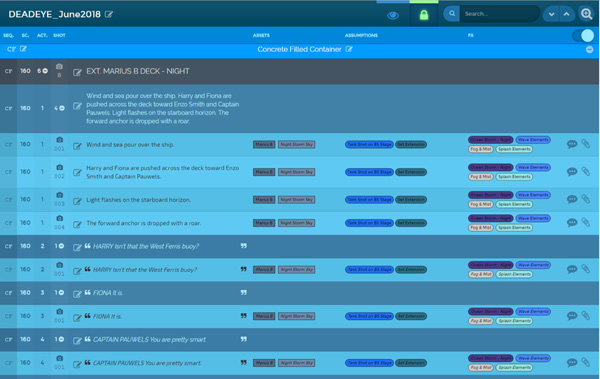 Curó is a cloud-based VFX budgeting application designed to make visual effects budgeting simpler, from script to screen. Having undergone development and beta testing, Curó works as a web-based system for creation, planning and management of VFX budgets for projects of any scale, including studio blockbusters, independent films and television productions.
Developed by VFX Producer Joyce Cox – known for her work on 'The Jungle Book', 'Men in Black III', 'The Great Gatsby', 'Avatar and 'Titanic' - Curó was inspired by her strategic approach to flexibly and managing VFX budgets for studios, accurately and with flexibility. Curó is intended to replace spreadsheets to track costs with a more straightforward, accessible tool.
Dave Taritero, Sr VP VFX of Production at Disney, notes, "The rapid growth in VFX has outpaced the industry's ability to implement a uniform system to manage the complex and ever-changing finances of a VFX project. Joyce Cox has designed an application to close the gap."
Once a script is uploaded, Curó generates a breakdown of scenes, action and dialogue. From there, users can identify shots and organize sequences, build the list of assets and FX elements, and create assumptions – items that describe the work required to execute shot production. A wide variety of metadata including assets, FX and assumptions are attached to each shot, which can then be advanced to budget projection.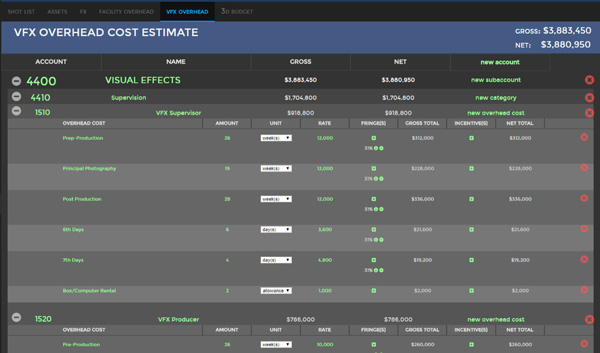 Tools within budget production allow shots to be adjusted for complexity, tax incentive forecasting and accounting for fringe costs, resulting in dynamic VFX cost projections and tracking. The system is made secure with the option to build in two-factor authentication. At any time, Curó can create and export reports in various formats.
"Even small projects now use VFX to help tell their stories and the cost to create these VFX can be significant, ranging up to tens of millions for high-profile features. Despite technological advancements, tracking VFX costs remains difficult and complex, with potentially major financial consequences for errors. Curó aims to fill a hole in content creation, saving users time and money, and adding peace of mind," said Joyce Cox.
Curó is currently tailored for studios, and future modules will accommodate budgeting for VFX vendors as well. MPC VFX Executive Producer Philip Greenlow said, "The most successful VFX projects benefit from finances which are transparent and cleanly exchanged between the VFX house and the producer, facilitating timely decision making. Robust, standardised financial tools for producers to manage VFX costs would be an advantage and Joyce's knowledge and experience provide a valuable resource for the development of such tools."

Curó will be shown at SIGGRAPH 2018 in August in Vancouver. www.curovfx.com