Encore Develops Deadline Applications for High Volume TV Series VFX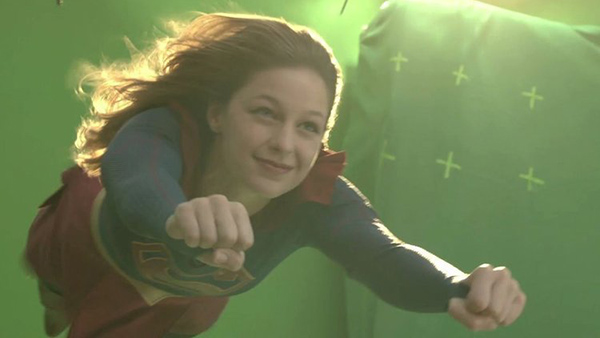 'Supergirl'
The artists at Encore create visual effects for television sci-fi thrillers including 'Black Lightning', 'SEAL Team', 'The Flash', 'Supergirl' and 'Legends of Tomorrow'. Encore creates monstrous creatures and digital doubles, superheroic feats, environmental effects and set extensions, all of which add up to a large volume of work. In the past year, Encore delivered more than 15,000 VFX shots, a number that continuously grows each year. To keep up with the demand, the studio has significantly expanded in terms of creative talent and technical resources.
"We've grown tenfold in the past five years," said Andranik Taranyan, who is both a DFX Supervisor and one of the architects of Encore's VFX pipeline. "With this expansion, we've needed more space for artists and more power. At the moment, we own all the machines in our farm, with enough power to run several city blocks. We're spread out geographically, but we're looking for new ways to facilitate our growth in terms of volume and complexity."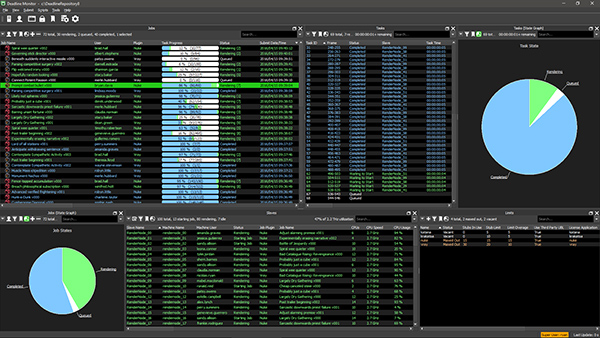 Encore currently shares a 1,200-node farm across its facilities in Burbank, Vancouver and Atlanta. The bulk of the machines are hosted in a data centre with small portions of them hosted locally at other facilities. To manage all of their compute power as a single resource, Encore has been using Deadline render management software from AWS Thinkbox for several years. The studio recently deployed Deadline version 10, which adds functionality for accessing cloud resources among its updates, and has consequently been adding cloud-based resources to its workflow.
Using Deadline gives a studio like Encore elastic, flexible compute power through access to Amazon EC2 and EC2 Spot instances, even though the studio is continuously in production, which normally makes implementing big workflow shifts challenging. For instance, Andranik said, "We've already begun building out local GPU-based resources. If we can get to the point where we are spinning up a GPU farm on the cloud and setting up renders to complete on the same day, that will help tremendously when we are in a crunch period."
The team can burst and manage cloud resources as needed from a single familiar interface, which makes it easier to automatically scale instances to existing farms while maintaining control and security at all times.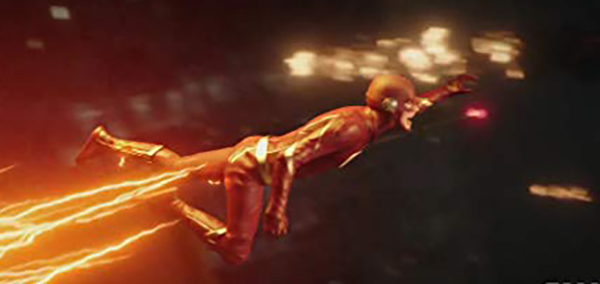 'The Flash'
Encore's Technical Director Jeremy Jozwick has been working with Deadline since he joined the studio about seven years ago. He said, "Over the last three years, we've been integrating it with more tools and applications. Previously we'd just submit 3ds Max or Nuke jobs and get a render. Now, we're also using the Draft plug-in in Deadline with Shotgun, and other apps like Houdini. Deadline has grown quite a bit in terms of capabilities and become a very flexible tool for us."
Draft is a compositing and video processing tool used to automate routine post-render tasks, in particular the creation and processing of QuickTimes, thumbnails and other deliverables in a pipeline. It automatically processes renders for review and can connect with production management systems to tag videos. Examples of tasks that Draft can be used for include creating simple edits, adding frame counters, annotations and, in some cases, compositing images.
As well as its dedicated farm, Encore also uses around 300 artist workstations for rendering during non-business hours. Through Deadline, all of Encore's compute resources are managed in a single repository and grouped for different departments based on need.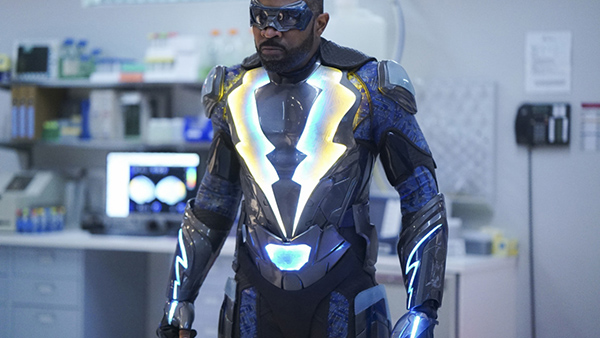 'Black Lightning'
Beyond compute management, Encore Director of Pipeline Chris Reid is exploring new use cases for Deadline. "Deadline gives us a direct connection to every workstation and render node in our pipeline. It also lets us categorise them into groups which can be very useful when executing specific utility scripts across the network. From Deadline Monitor (see screenshot above), we can run scripts and get immediate status of those processes. We have it running everything from utilities for generating metadata files for 3ds Max or other binary files, to copying, moving or backup of data," he said. deadline.thinkboxsoftware.com