Autodesk 3ds Max 2019.2 Updates Fluids and Alembic Support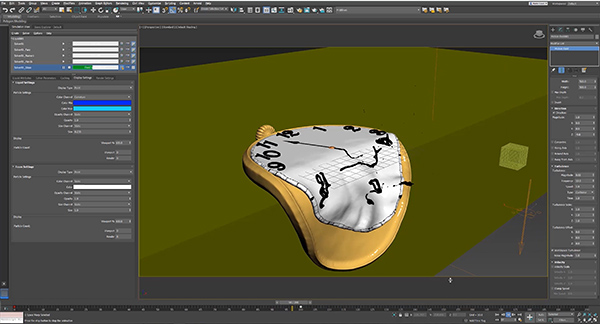 The new 3ds Max 2019.2 Update continues to improve simulating and manipulating fluids, gains new shaders and textures from Arnold 5.2, and updates Alembic support.
Autodesk first introduced fluids as native functionality into 3ds Max one year ago, for the 2018.3 update, and has continued to develop the tools since then.
For example, a new Fluid Loader object has been added that is used to load and manipulate fluid simulation data. After loading cached fluid simulations, users can adjust the transform of each one, offset the playback, assign materials and finally render the simulations.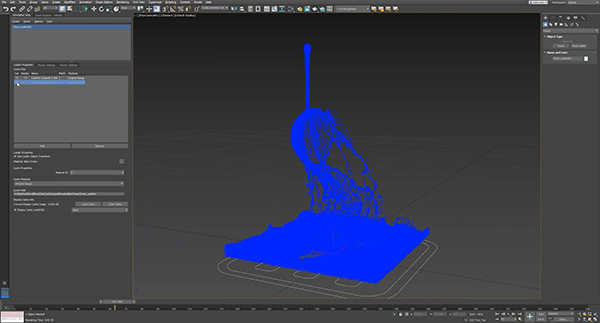 When working with complex simulations, a number of different emitters, colliders and motion fields can be applied at once. Although this approach can make iterating on fluid simulations unweildy, it is now possible to disable and enable the emitters, colliders and motion fields individually for speed and finer control.
3ds Max also now supports rendering of fluids data channels, including vorticity, density, age and so on, with Arnold. Users can control the meshing parameters for the liquid and foam of a loader, and adjust the render settings, such as the data channels listed above. Simulations may be re-used while controlling each playback independently.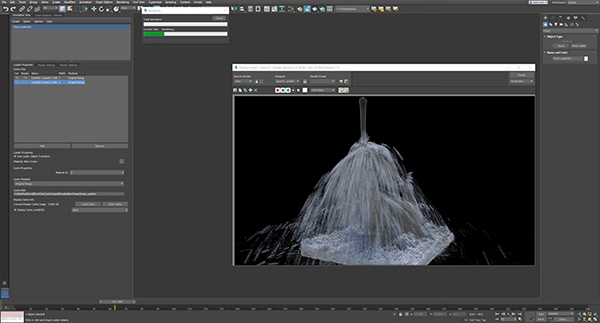 Arnold 5.2 Textures and Shaders
The Autodesk Arnold 5.2 update includes changes to usability and performance, plus new functions that affect 3ds Max workflows. Texture Baking is now supported through the render-to-texture workflow, which converts illumination, shadow, shading, and textures to a single file texture that can be used as a texture map.
The Standard Surface shader has a new Sheen function to render cloth-like microfiber materials, or peach fuzz. A physically-based shader capable of producing many types of materials, the Standard Surface shader is made up of many layers with different characteristics.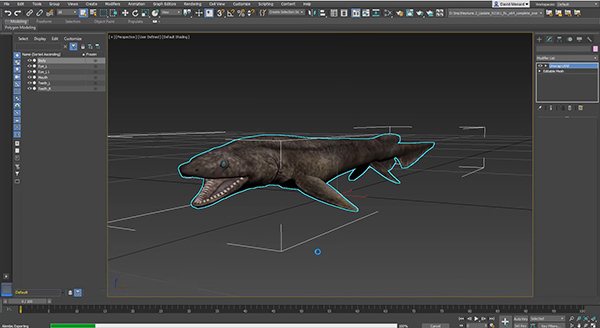 Other shading updates include a new Cell Noise shader for procedural patterns and textures, and Edge detection can be controlled in Toon Shader using the STRING type user data, toon_id. RGB clamping in Clamp Shader can now be configured to either a scalar mode - by measuring light frequencies as scalar data , or colour mode - transforming the data to colours. Pixel clamping can be useful in scenes that contain spike noise - isolated, very bright pixels that jump about from frame to frame.
Arnold's post process denoiser, Noice, is more stable now and easier to use. It works on EXR files with multiple merged layers, and outputs an EXR file with the denoised layers. The NVIDIA OptiX denoiser now consumes much less GPU memory.
Alembic UV Export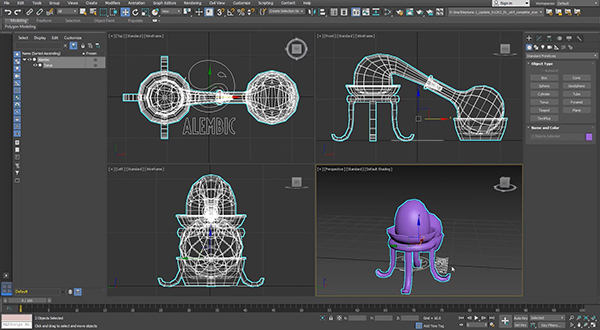 3ds Max now supports Alembic version 1.7.5, which improves export and speed. Alembic UV export is now compatible with Maya by default. The tree-view, which is used to view and interact with a hierarchically arranged collection of objects, and searching in the Alembic Inspector Window, are now better.
The Open Shading Language editor, new in 3ds Max 2019, now displays line numbers, and highlights matching brackets – that is, if the cursor is on a left parenthesis, the matching right parenthesis is highlighted.
Subscribers can now access Autodesk Drive cloud storage that allows users to store, preview and share 2D and 3D design data. About 60 types of Autodesk and 3rd party files are supported for viewing and organising, and users only download when necessary, preserving local storage.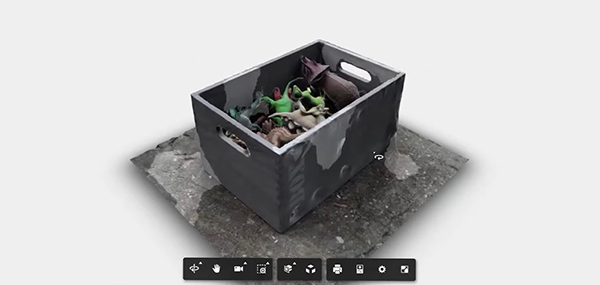 Following some other updates, 3ds Max has new security tools that protect against the CRP and ALC 3rd party scripts. This was done because ALC and CRP scripts may accidentally corrupt 3ds Max software settings and be propagated to other MAX files on a Windows system if scene files containing the broken script are loaded into 3ds Max.
Track View and Scene Explorer panels are now windowed again, and the Data Channel can now output vertex alpha. Within a Projects workflow, users can have more than 60 paths associated with a project. www.autodesk.com