Cinesite Names Caroline Garrett Head of VFX in London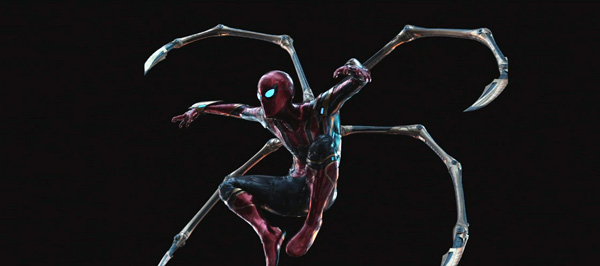 Cinesite has named Caroline Garrett head of its London VFX studio, where she will oversee day-to-day operations at the facility. Formerly in the role of head of production, Caroline will now work with the company's global counterparts at Cinesite Montreal, Cinesite Vancouver and partner facilities Image Engine and TRIXTER to increase Cinesite's global capacity for feature films, broadcast and streamers.
Caroline said, "It's been a privilege to be part of the evolution of Cinesite over the past ten years. I'm very proud of our talented team and the work that they do. We've nurtured a culture of creativity and collaboration and as a result our work has never looked better. There are exciting times ahead for London."
Caroline is the second woman to be appointed to a Head of Studio role within the Cinesite group following Tara Kemes' appointment as General Manager of Cinesite's Vancouver animation studio earlier this year.
As well as 20 years' industry experience, Caroline has a personal background as an animator and CG artist, giving her an intimate understanding of the particular technical and creative challenges that artists need to solve as they work.
"Appointing Caroline to Head of VFX in London marks a new chapter for Cinesite," said Antony Hunt, Cinesite Group CEO. "We're eager to build on the legacy we've established and work with new creative partners. Under Caroline's guidance we will take full advantage of London's huge talent and capabilities. We'll also expand the scope of projects that the studio tackles, and continue to collaborate closely with our many great clients."
Since joining Cinesite in 2009, Caroline has strengthened her reputation as a practical, technically astute senior production executive. She has worked on a wide variety of top feature fiilms, from 'Harry Potter and the Deathly Hallows' to 'Skyfall', 'World War Z', the multi-award-winning 'The Revenant', 'Fantastic Beasts and Where to Find Them' and most recently 'Avengers: Infinity War'.
Caroline started her career in 1998 as an artist at the Magic Camera Company in Shepperton Film Studios. In 2002 she co-founded the previsualization company Fuzzygoat Ltd, working with directors at the start of the creative process. In 2009 she joined Cinesite, taking on the position of CG Manager and overseeing the management of the 3D department as well as serving as both producer and executive producer. Prior to Caroline's most recent promotion, she was Head of Production, overseeing all aspects of production for the London office. www.cinesite.com