Chaos Group Gets Behind Cinema 4D with Two Dedicated Renderers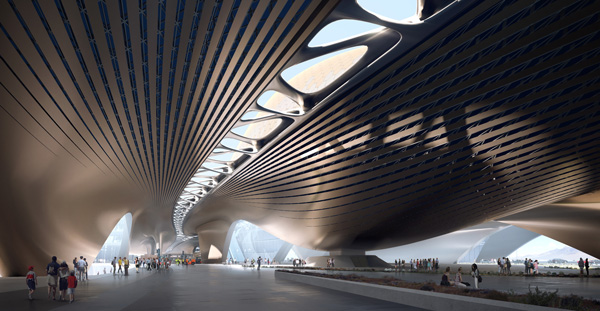 Zaha Hadid/Slashcube, Corona for Cinema 4D
Chaos Group plans to officially support two specialised renderers for MAXON Cinema 4D 3D content creation software - V-Ray for Cinema 4D and Corona for Cinema 4D. Based on V-Ray's ray-tracing ability, the development of V-Ray for Cinema 4D will focus on production rendering for high-level visual effects and motion graphics. Corona for Cinema 4D continues to be developed by its creators at Render Legion, which has been part of Chaos Group since 2017, where the focus is on design visualisation with tools developed for ease of use.
Chaos Group has acquired the V-Ray for Cinema 4D software from LAUBlab, and now allows current customers to migrate free of charge to the most recent update, version 3.7. All users who move to the new version will receive a free V-Ray for Cinema 4D license, including all product updates, through 15 January 2020. Moving forward, Chaos Group will be responsible for all support, sales and product development in-house.
The acquisition was announced at the MAXON Supermeet 2018 event in Frankfurt, Germany on 1 November, where Chaos Group also released the beta 2 version of the Corona for Cinema 4D renderer developed by Render Legion, which has been part of Chaos Group since 2017. With a following among design visualisation specialists, Corona emphasises integration with Cinema 4D, ease of use, interactivity and material editing using its own node editor. The final product is expected to follow in January 2019.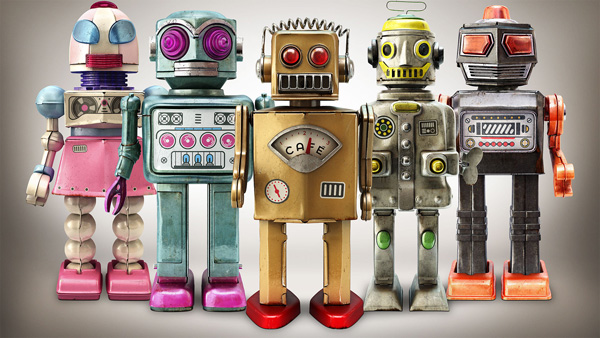 Daniel Sian, V-Ray for Cinema 4D
Using V-Ray with Cinema 4D
V-Ray for Cinema 4D optimises CPU rendering, and uses the faster GPU rendering for previews and final-frame renders. With V-Ray Distributed Rendering, you can use the power of multiple machines working together for faster rendering.
V-Ray is characterised by its use of physically accurate ray tracing to precisely calculate lights and real-world reflected lights, and global illumination. Users choose precise or approximate path tracing, or a hybrid of both. V-Ray's automated sampling with variance-based adaptive ray-tracing lessens the need to fine-tune complex settings. Users only need to choose the GI engine type and render time, and will see feedback almost interactively via V-Ray's progressive rendering.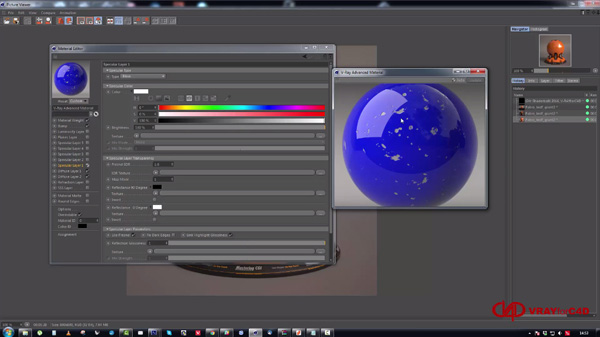 Physically accurate materials
For creating physically accurate materials, V-Ray for Cinema 4D users have real-world and multi-layered BRDFs, and support for MAXON Hair via V-Ray's hair procedurals and V-RayFur. The V-Ray Hair BRDF also gives physically accurate hair shading. A new V-Ray UV manager adds UV channels to Cinema 4D, allowing unlimited UVs per shader for UV-mapping control. Triplanar mapping is also available for texturing without UVs.
V-Ray has an especially large set of render elements and object/material ID selection channels, with multipass functionality for post-production pipelines. Rendering lights on separate layers is also supported. Several new sky models are available to light scenes, including Hosek sky with atmospheric haze. Volumetric environment fog now renders faster when generating clouds, volume lights and similar effects.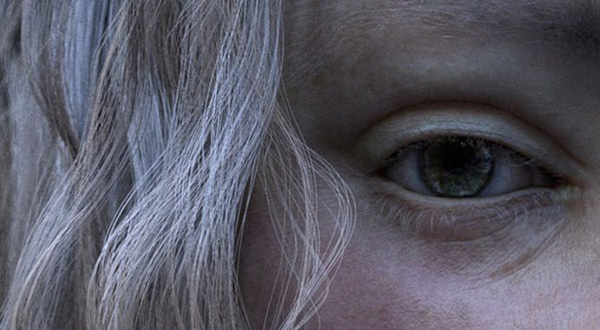 V-Ray Hair
The real-world camera system gives access to photographic depth-of-field and cinematic motion blur. The VR 360 stereo camera also outputs to virtual reality. Included in the new V-Ray Frame Buffer, available on Windows and MacOS, are tools including colour correction, exposure, white balance, LUT support, V-Ray Lens Effects and the VrayDenoiser.
V-Ray Proxy objects replace complex scene geometry and load only at render time. Random material variations can be added to Proxy objects and render instances for more realism. V-Ray has a real-time clipper allowing you to cut geometry - including proxies, multiple times – with an option to use custom geometry for Booleans, to make architectural section renderings much easier.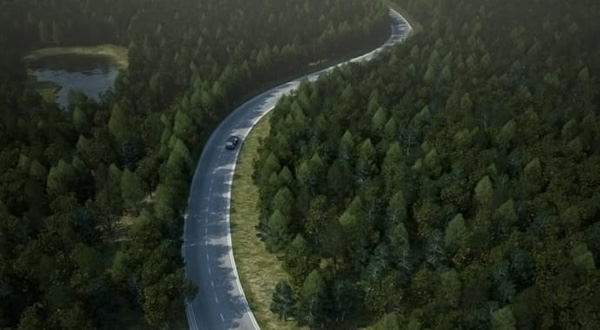 V-Ray Proxy objects
Corona Renderer for Cinema 4D Beta 2 - Skin, Materials Editing, Scene Conversion
Although Render Legion and the Corona Renderer are a part of Chaos Group, Corona Renderer for Cinema 4D is not related to V-Ray and takes its own approach to lights, materials, textures and cameras. Among the updates in the Beta 2 version are Skin and Hair materials, a scene converter, UVW Randomizer shader and support for C4D's Layer shader, Corona Triplanar shader, new Bokeh effects and others, including support for Cinema 4D R20.
However, the most important development is the Node Material Editor. While the native node materials in Cinema 4D R20 allow users to create and edit each material separately from the inside, the Corona Node Material Editor gives a global view of the scene materials, singly or in groups, and then allows you to create or edit them using visual nodes. It can also be used to organise new or existing materials.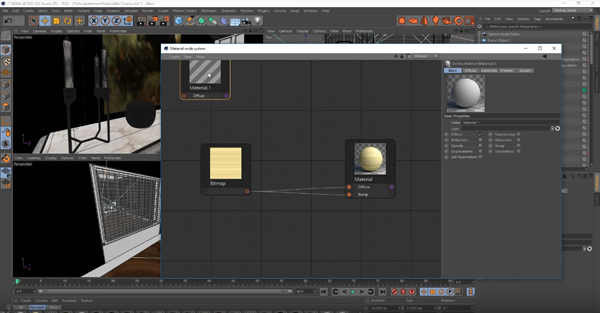 Node Material Editor
The Node Editor also works with native Cinema 4D materials and shaders and Substance shaders. It connects shaders - including the native Layer shader – with channels and materials in new, interesting ways.
A specific Corona Skin Material shader has been developed for speed, efficiency and realism. Skin is a complex material to render, with many properties unique to skin that cannot be covered in an all-purpose shader.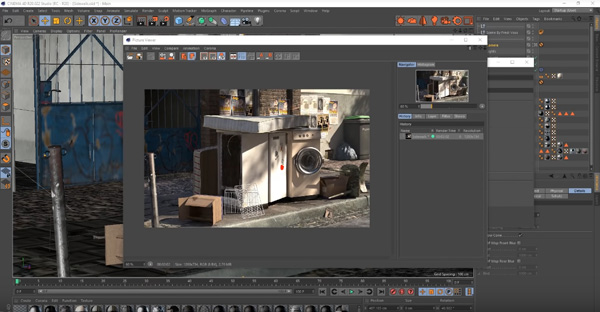 Scene conversion
Similarly, a dedicated, physically accurate Hair Material shader handles the special highlights and transmission properties that hair requires, while maintaining render speed and control. However, because the native Cinema 4D Hair Material actually creates the hair geometry itself, to be able to render hair at this stage in development, users need to use both the Cinema and Corona Hair materials together. This anomaly will be addressed in the next release.
The Corona Camera now has new Bokeh controls, and a new implementation of Motion Blur has been added that works with both interactive and offline rendering to overcome instability and support simulations.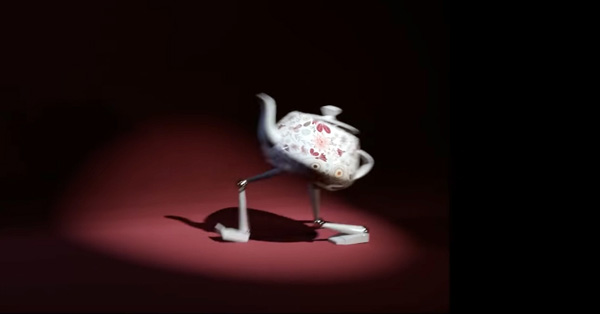 Motion Blur
Corona uses implicit conversion to render non-Corona materials and lights without having to convert them first. Alternatively, the Scene Converter will permanently change a non-Corona material or light into a Corona one. Scene conversion helps migrate scenes to Corona Renderer, so that users don't need to set up materials and lights from scratch, only tune them slightly, while implicit conversion shows how the scene will look in Corona Renderer, without having to actually convert it.
The Corona UVW Randomizer map allows random offset, rotation or scale to be applied to textures and maps you have created for different objects. For example, you can randomise a wood texture applied to a set of planks so that each has a different look in the final render.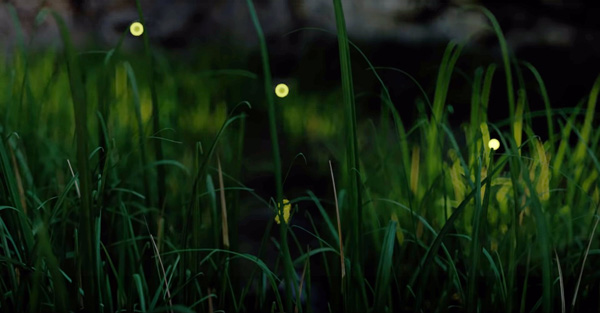 New Bokeh controls
Triplanar mapping may be used to apply textures to objects without having to explicitly unwrap their UVWs, a complicated three-stage process. It prevents visible seams by blending between the applied maps but does not produce stretching, a characteristic of standard planar mapping. A Triplanar can also be used as a mask between two separate materials in the Layer shader, resulting in two separate looks without any UV mapping.
Both Windows and macOS installers now include a version of Corona Renderer for Cinema 4D R20, and it is automatically detected during installation so you can start using Corona Renderer without problems. However, there is no API from Maxon for R20's Node Materials yet, so these will not render using Corona Renderer at this time. www.chaosgroup.com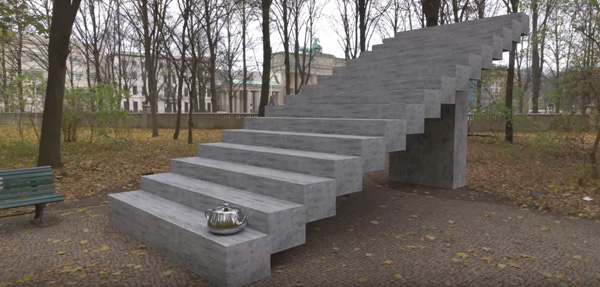 Corona UVW Randomizer