V-Ray for Unreal Creates Immersive Experiences from V-Ray Scenes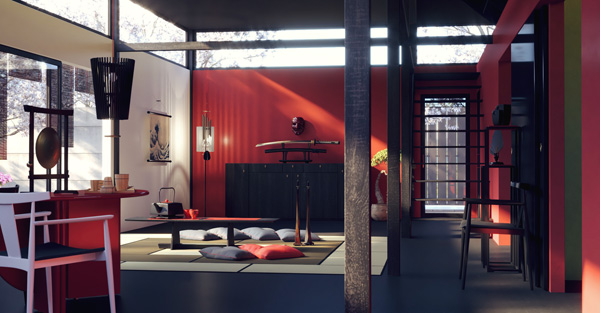 V-Ray for Unreal is a fast way for architecture, automotive and visual effects users to create immersive experiences from V-Ray content. With V-Ray for Unreal, artists and designers can bring V-Ray scenes from 3ds Max, Maya, Rhino and SketchUp directly into the Unreal Editor, without needing to learn a new workflow. Once there, users will have access to V-Ray Next automation, making it possible to create accurate ray-traced scenes directly from Unreal Engine.
In effect, V-Ray for Unreal consolidates two separate workflows, making it easier to access the functionality of a game engine through a creative process that users already know. After an artist designs a scene in V-Ray, V-Ray for Unreal imports every part of the scene file into the Unreal Editor. Thus, V-Ray lights and materials are automatically converted into their equivalents ready for real-time rendering and maintain a smart connection to the originals, producing accurate stills and animations at render time.
Using V-Ray Light Baking, users can bake V-Ray lights (including photometric IES lights) directly into Unreal using GPU acceleration. V-Ray Light Baking maintains V-Ray accuracy to give a lifelike, physically based result for real-time experiences and VR, which can be a challenge for light baking implementations.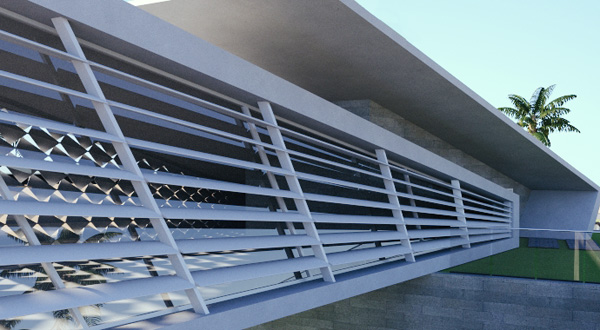 Global illumination
V-Ray for Unreal will also have a new pipeline to accommodate CAD designers who want to use V-Ray rendering in their designs. "By combining Datasmith [software developed to help import scene data into Unreal Engine] and V-Ray for Unreal, industrial designers can add photorealistic ray tracing to their interactive designs without integrating V-Ray into their CAD tool. V-Ray for Unreal Engine will result in new workflows that will change how people visualise and experience their designs," said Ken Pimentel, senior product manager at Epic Games. "Now, all designers can have both real-time interactivity and ray tracing within the Unreal Editor."
The main advantage of V-Ray for Unreal is being able to render Unreal scenes with physically accurate, ray-traced lighting that matches the original designs. For global illumination, realistic bounced light can be rendered using V-Ray's Brute Force and proprietary Light Cache global illumination. Artists can render animated sequences from Unreal's Sequencer to create V-Ray-quality, ray-traced animated cinematics, and render deforming objects using V-Ray Proxy objects. V-Ray for Unreal is compatible with Unreal's native foliage system for rendering large environments and landscapes, with support for animated foliage soon to follow.
Render Elements
Users can take advantage of the power of multiple machines to speed up rendering and light baking and render on all available hardware, with support for CPUs, NVIDIA GPUs or a combination of both. For memory efficiency, high-resolution assets may be loaded at render time using V-Ray Proxy objects. V-Ray supports a wide range of render elements for artistic and technical control in compositing.
V-Ray for Unreal is available now and is on display in the Epic Games booth at Autodesk University in Las Vegas, 13-15 November. It is compatible with V-Ray for 3ds Max, Maya, Rhino and SketchUp and currently supports Unreal 4.19 – 4.20. V-Ray for Unreal will be rapidly updated to keep pace with the Unreal Engine, so it will be sold through a subscription that keeps the user up-to-date as well. www.chaosgroup.com