cineSync Keeps Important Looking Pirates on the Map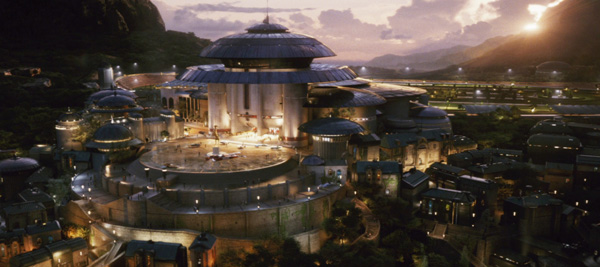 Important Looking Pirates is an international visual effects studio, working out of Stockholm, Sweden. When the company launched in 2007, ILP was focussing at first on commercial work for brands.
But the company's extremely ambitious founders have continuously pushed their team, which has grown to almost 100, until they are now working regularly on television series and feature film projects as well. Two of their biggest projects in 2018 were 'Star Wars: The Last Jedi' and 'Jurassic World: Fallen Kingdom'.
Working on Hollywood blockbusters while living in Sweden means ILP frequently needs to work and collaborate remotely, especially if they are among other vendors working on the same production. Co-Founder Niklas Jacobson said that they use cineSync remote review, approval and collaboration system to do this, and also thinks that systems like CineSync are a significant factor in making VFX vendors of ILP's size and skills, viable today.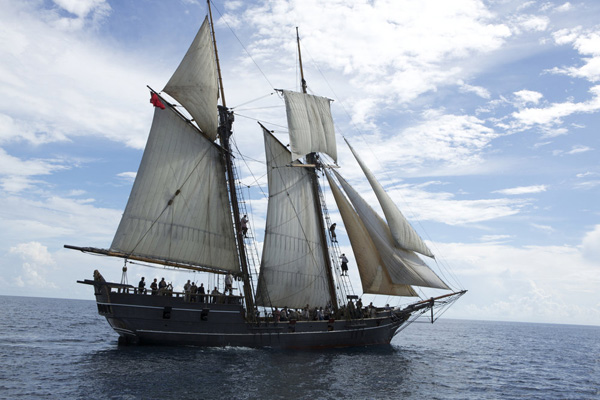 cineSync was one of the earliest remote collaboration systems, released by developer Cospective in 2005 and earning an Academy Award in 2010. It was built to display high resolution, high frame rate video in sync to colleagues located anywhere in the world, and to ensure that all viewers see the same frame of the same video at the same time.
Instead of relying on regular Internet, it employs a TCP/IP network protocol that studios use to establish a communications channel between their devices that allows data to be sent bi-directionally. When users use the cineSync drawing tools to make notes directly on the image, all notations appear in sync with everyone else in the review.
Inspired Industry
Niklas had his first experience working in visual effects in London in the 1990s, like many artists. London was a great learning opportunity, and those years were very inspiring as the VFX industry began to genuinely take off. But eventually, he and some colleagues wanted to establish a VFX company back home in Sweden that would be able to compete with international studios.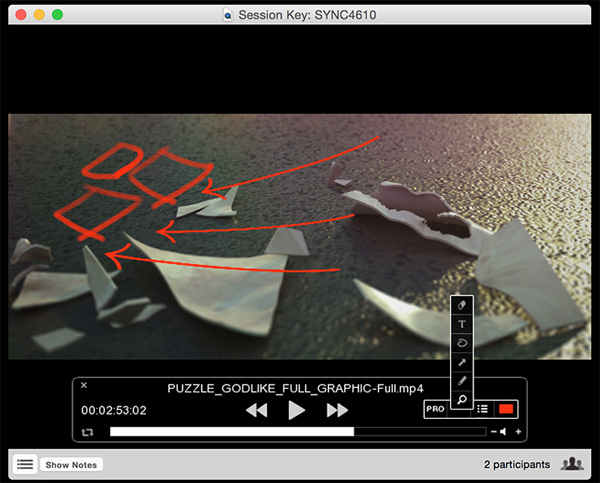 "Nowadays, ILP mostly handles long-form projects for TV and feature film. We completed our first television project five years ago, a series called 'Crossbones' that was nominated for a VES Award. Since then, we've had a steady flow of TV work that grows every year. We have a talented team of about 100 people in our Stockholm office, 40% of which have joined us from abroad.
"Remote collaboration is very common in this industry. Because about 95% of our clients are based in the US, we use cineSync to stay connected and video review sessions are a major part of the everyday workflow. Otherwise, you're looking at a very long airplane flight just to get in front of the same screen."
Throughput and Efficiency
From the start, ILP has put considerable effort into R&D and setting up a solid pipeline. This on-going effort, combined with the talent of the artists working at their facility, keeps the organisation running efficiently. "Even though ILP is small, we manage quite a bit of throughput," said Niklas.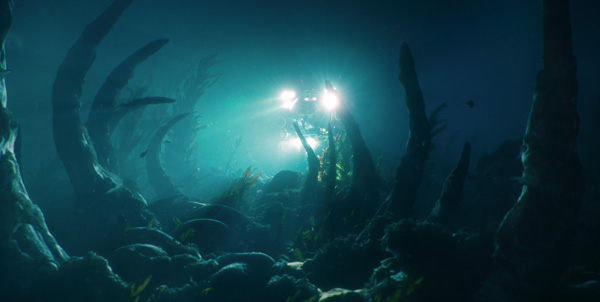 "One development we have learned to take advantage of is the integration between cineSync and Autodesk Shotgun. You can pull shots into a cineSync session without having to prep them beforehand. That's quite convenient. We just save the annotated frames discussed on-call and re-ingest them into Shotgun to share with the team. Consequently, cineSync is part of our daily routine."
As well as 'Star Wars: The Last Jedi' and 'Jurassic World: Fallen Kingdom', Niklas is proud of their work on TV series 'Lost in Space', which was nominated for an Emmy Award in 2018. "We created approximately 300 VFX shots across 10 episodes," said Niklas. "The client was based in LA, which meant that by the end of our workday in Sweden, it became morning in LA, so we would set up a cineSync session at that time. Our clients then had the whole day to respond, sketch over, comment and present the material to their showrunners. We could maintain a fluid, open conversation."
Other Worlds
One shot in particular in 'The Last Jedi' - an opening shot of the casino planet Cantonica - needed detailed collaboration between Important Looking Pirates and ILM London. "ILM created the cityscape, and we tackled the foreground and waterfall work. It was helpful to talk and tweak shots together in cineSync sessions, just to make sure everyone was working toward the same vision. Being able to watch the shot and paint over it frame-by-frame suits our process here.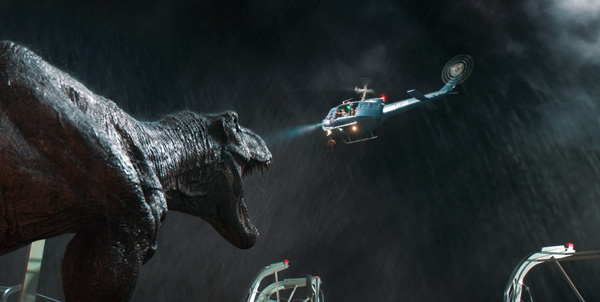 "While 'Star Wars' was actually only a handful of about 20 VFX shots we did directly for ILM, 'Jurassic World: Fallen Kingdom' was the next step up for ILP. This time, our team completed 100 shots, most of them contributing to a 7-minute-long sequence at the opening of the movie. With the Mosasaurus aquatic lizard and a chase with a Tyrannosaurus Rex, it was a memorable scene for audiences and a fun sequence for us to work on." cospective.com/cinesync