DNEG's LA Team Welcomes Former Paramount SVP Post Corey Turner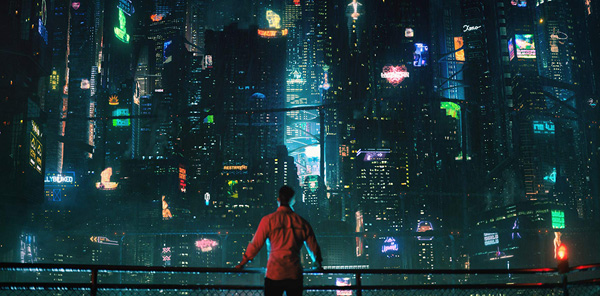 Visual effects, animation and stereo conversion company DNEG has hired Corey Turner, former SVP Post Production at Paramount Pictures, to lead the film team at its Los Angeles facility. Corey, who joins DNEG as Head of Production LA, has many years of hands-on experience in both VFX and stereo conversion.
He will support DNEG's efforts to establish its front-end creative services for film in LA and set up a new base for the company's LA-based VFX supervisors. His new role includes the establishment of concept art and previsualisation services at DNEG's LA facility.
Working as a creative collaborator alongside directors such as Michael Bay, Christopher McQuarrie, JJ Abrams and Barry Sonnenfeld, Corey is known for his work as Executive Stereographer on all of Paramount's 3D releases since 2011, including projects such as 'Bumblebee', 'Mission: Impossible – Fallout' and 'Terminator: Genisys', as well as the 'Transformers' and 'Teenage Mutant Ninja Turtles' franchises in 3D.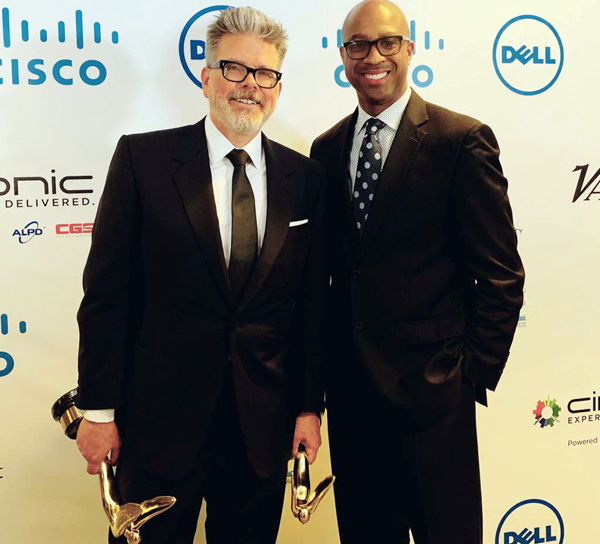 Corey Turner at the 2019 Advanced Imaging Society Awards in LA, with director Christopher McQuarrie, accepting the award for 'Best 3D Scene of the Year' for DNEG's stereo work on the helicopter chase sequence from 'Mission: Impossible - Fallout', for which Corey was Paramount's Executive Stereographer.
Corey has previously received award recognition from the Advanced Imaging Society for his work on projects such as 'Katy Perry: Part of Me' and Tim Burton's 'Alice in Wonderland'.
Speaking about the appointment, DNEG CEO Namit Malhotra said, "Corey's experience in VFX and stereo conversion, along with his creative approach to his work and his many relationships in the LA filmmaking community, make him the ideal person to build DNEG's film presence in Hollywood. I'm thrilled to have him on board, working alongside and complementing our LA-based DNEG TV team."
"I'm looking forward to this opportunity and to working with this talented team," said Corey. "DNEG has captured Oscars for the past several years and with each accomplishment stays true to its ambition of being a creative haven for filmmakers to make their visions, designs and dreams a reality for television and movie fans around the globe. Joining DNEG is an opportunity to work with other creatives who create amazing productions that generate joy and amazement."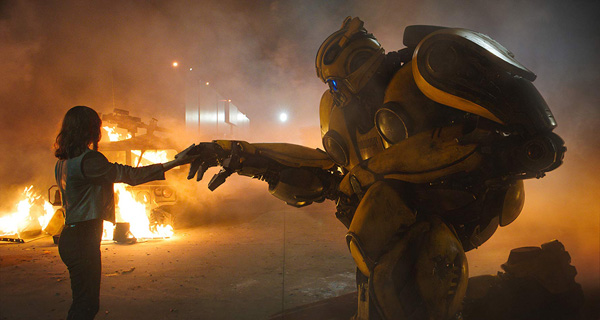 DNEG was recently honoured with two Visual Effects Society Awards, for its work on space biopic 'First Man' and Netflix sci-fi series 'Altered Carbon'. 'First Man' is also nominated for the Best VFX Oscar at the 91st Academy Awards on 24 February.
DNEG's stereo work on 'Mission: Impossible – Fallout' was also singled out recently for an award when director Christopher McQuarrie picked up the Advanced Imaging Society's 'Best 3D Scene of the Year' Award for the stereo work DNEG delivered and Turner supervised for the helicopter chase sequence.
The DNEG TV teams in LA, Vancouver and Montréal are currently working on several TV productions such as 'Catch-22', 'The Boys' and 'Star Trek: Discovery'. DNEG's feature film projects to look out for, now in production, include 'Avengers: Endgame', 'Hobbs & Shaw' and 'Wonder Woman 1984'. www.dneg.com