DNEG Takes Home the VFX Oscar for 'First Man'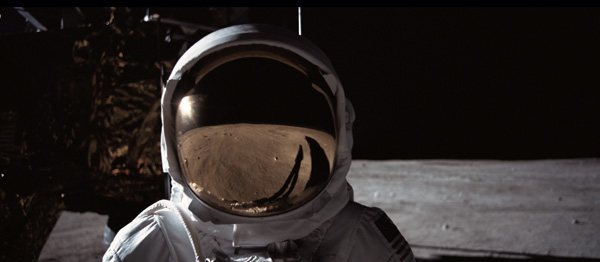 Visual effects, animation and stereo conversion company DNEG was recognised for the second consecutive year at the 91st Academy Awards for its team's work on 'First Man', directed by Damien Chazelle
DNEG's VFX Supervisor Paul Lambert and DFX Supervisor Tristan Myles attended the awards ceremony to accept the Oscar for Best Visual Effects for their in-camera FX work on 'First Man', alongside Miniature Effects Supervisor Ian Hunter and Special Effects Supervisor J D Schwalm.
This is the fifth Academy Award win for DNEG, and the fourth in the last five years. DNEG has previously been recognised for its work on 'Blade Runner 2049', 'Ex Machina', 'Interstellar' and 'Inception'.
As the lead VFX vendor on 'First Man', DNEG delivered approximately 430 VFX shots under the supervision of production VFX Supervisor Paul Lambert, who oversaw all the on-set VFX work as well as the VFX process in post-production.
The team used a blend of in-camera techniques, special effects, scale models and footage from NASA's archives that has not been seen before, to enable director Damien Chazelle to realise his creative vision for this biographic film about astronaut Neil Armstrong.
One of the VFX team's biggest challenges was to create the highly realistic and immersive in-camera FX using the largest LED screen ever built on a movie set.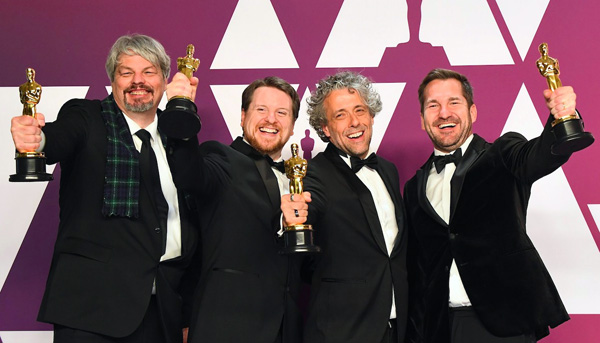 Left to right: Ian Hunter, Tristan Myles, Paul Lambert, J D Schwalm
VFX Supervisor Paul Lambert said, "It's a great honour to have won this wonderful award. We did things a little bit differently in terms of the visual effects for 'First Man', which makes recognition from the Academy all the more special." It is also the third award for the company this month - the team recently picked up two Visual Effects Society awards for their work on 'First Man' and 'Altered Carbon' for Netflix.
DNEG CEO Namit Malhotra said, "It is a huge honour for the team's work on 'First Man' to be recognised with an Oscar. While our primary focus is always on supporting the storytellers we work with through the creation of state-of-the-art effects, it's fantastic for our global teams to be recognised by the industry for their creativity, hard work and dedication. We are grateful to the director, Damien Chazelle, for having the confidence in our teams and technology to push the boundaries of visual effects." www.dneg.com