Chaos Group's Cloud Renderer Opens for 3D Artists and Designers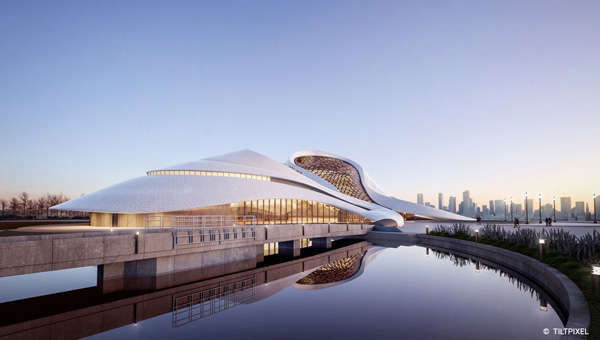 Chaos Group's Chaos Cloud is a new cloud rendering service developed to help artists and designers visualise their work from any location. By clicking on one button, users can access and use cloud-based compute power to render without delays.
Boris Simandoff, Chaos Cloud Director of Engineering at Chaos Group said. "Chaos Cloud simplifies and reduces the cloud rendering process to a single button inside the V-Ray renderer." The R&D and testing during its beta program makes it possible to render without having to track assets, manage licenses or set up virtual machines. Chaos Cloud also removes the need to pack scenes, a process in which artists manually assemble bitmaps, scripts and plugins each time they want to render to the cloud. Much of this work has now been automated, partly due to the development of smart tools.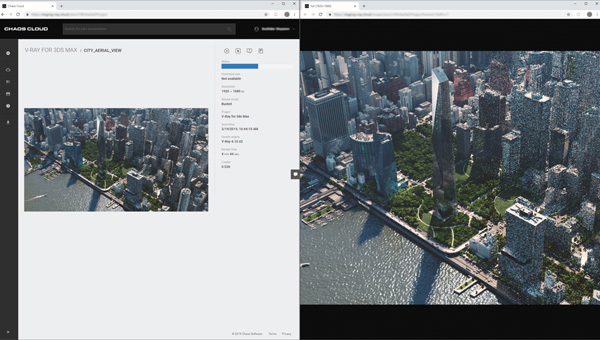 Because of SmartSync, data only needs to be uploaded once to the Chaos Cloud. After that, only the parts of a scene that change need to be resynchronised, which keeps upload times to a minimum and speeds up iterations as users work. Also, all data uploaded through Chaos Cloud is stored in a secure database called SmartVault where it can be recalled for further renders. SmartVault keeps track of where assets have been – using 'fingerprints' - so that they do not need to be uploaded again regardless of how they're named, what scene they are used in or where they are stored locally.
Fingerprinting makes the name of a file dependent on the contents of the file. When the file contents change, the filename is updated. For content that does not often change, this technique is a quick way to tell whether two versions of a file are identical, even between different servers.
Since the Chaos Cloud interface is entirely browser-based, artists can also control it from almost any device, including a smartphone. With Live View and Remote Control, users can monitor progress, preview images, pause or cancel renders from anywhere with an internet connection.
While V-Ray rendering is the first product on the Chaos Cloud, plans are in train for Corona Renderer and Phoenix FD. In the future, Chaos Cloud will also add compatibility for distributed and GPU rendering, which are expected to result in faster speeds later on. Chaos Cloud is available now and accessible via a button within V-Ray for 3ds Max, Maya, Rhino, Cinema 4D, Revit, Modo, the Houdini beta and SketchUp Next and 3.6. It is also very interesting to see the gallery of samples that Chaos Group has compiled to help understand how render times and credit cost vary by scene. www.chaosgroup.com