Project Substance Alchemist Enters Beta, Source Goes into Orbit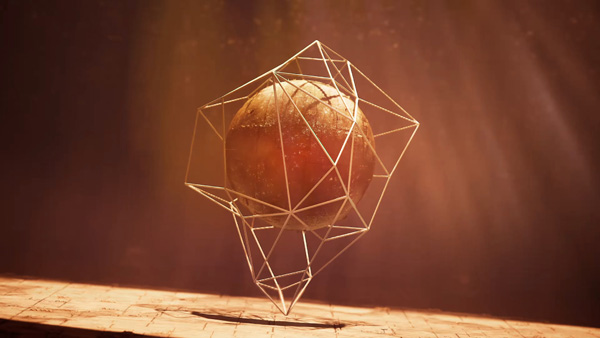 The Project Substance Alchemist open beta has been launched at the Game Developers Conference (GDC) 2019. Current Substance subscribers have unrestricted access to this new Substance material tool that pulls together the resources in Substance to give artists a way to author, augment and manage complete libraries of materials.
Different creation techniques - procedural, capture-based, AI-based and manual – can be used to build entire material libraries and export them to other applications. Project Substance Alchemist comprises a straightforward workflow and user interface designed for speed and simplicity, making the complexity of its functionality more accessible and efficient with simple tools like parametric sliders and filters.
Alchemist is also adaptable. Users can access materials in several ways, including downloading materials directly from Substance Source, finding materials contributed by the Substance community or by uploading their own or other photographs. From there, they can extend and update their own libraries of materials. For instance, a cobblestone street can be honed to exact specifications within Project Substance Alchemist, whether the artist needs a brand-new look with polished surfaces, or a broken down feel with moss and damaged tiles.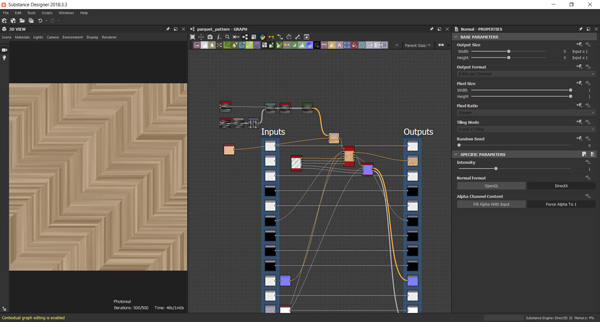 Substance Alchemist supports artists who work with scans with quick, reliable tiling, plus an an AI-powered delighter. Trained with thousands of images, the delighter can balance the shadows and light tied to photos and scans in a few moments, so that lighting remains even and consistent. Designers who need to iterate rapidly on a material can also output a great array of variations by instantly creating material collections based on a single image or a moodboard.
You can tweak and mix existing materials, and bring elements together to create a new, modifiable material. Project Substance Alchemist can analyse the artist's material and then automatically generate suggestions on colours and textures, to make sure of compatibility and lead to further creation options.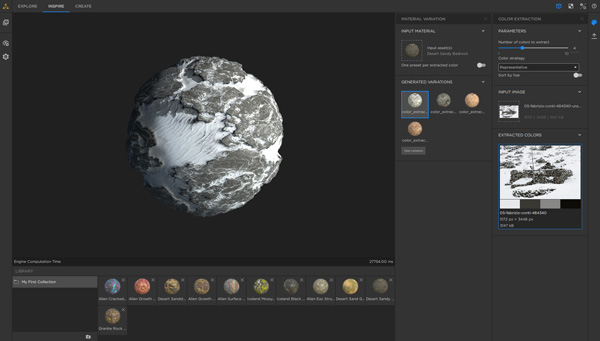 Although designed as a standalone tool, Alchemist remains an integral part of the existing Substance environment. Artists can search through their Substance Source downloads, import materials and filters made in Substance Designer or swap creations through the Substance Share artist exchange. Imported materials can then be added to the artist's personal library for later use, or applied to an asset in Substance Painter. Because the Substance format has become a standard, materials created in Substance Alchemist can be exported and used in 3D content creation applications including Unreal Engine, Unity, 3ds Max, Maya and others.
Project Substance Alchemist will continue to develop in order to adapt to the evolving demands artists and designers experience. The open beta is available now.
Final Frontier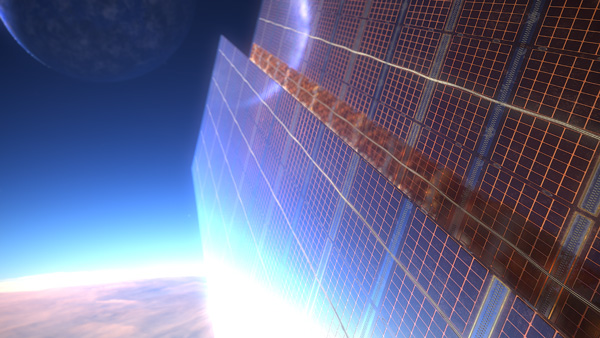 At the same time the Substance Source library, which now holds about 1,750 ready-to-use materials available to download, has expanded with a Signature Series collection that adds 15 new materials, created for Source by Senior Material Agent for PlayStation Visual Arts Service Group, Javier Perez. Each material is customisable and shares the theme of the conquest of space.

Working with digital scenes above the Earth is exciting, but making realistic digital 3D space vehicles and habitats is a challenge for artists. The real-world composites needed to make space accessible are complex in their build and look, which generally means artists who need photoreal recreations must start from scratch. This collection works as a head start on digital scenes that contain man-made objects such as spacecraft, satellites, space stations and other objects associated with space travel and exploration.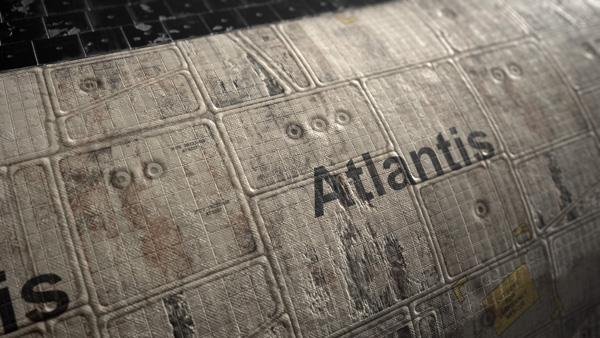 Javier Perez has worked in game design for nearly 10 years on 'Call of Duty: Infinite Warfare', 'Metal Gear Solid V: The Phantom Pain', 'Planetside 2' and others, but has wanted to be an astronaut since he was a child. "The environment of space always captivated me and even as life took me in a different direction, my fascination for it remained," he said. "When I was approached to create my own Signature Series release, I wanted to share my enthusiasm for space exploration and offer something that artists of all levels could appreciate."

His 15 materials fall into three categories - Space Station, Space Shuttle and Living Quarters. Like all materials in the Source library, each material is customisable and serves a different purpose for artists designing scenes in space. All materials were procedurally created specifically for this collection and are based on images of and reference points connected to NASA missions.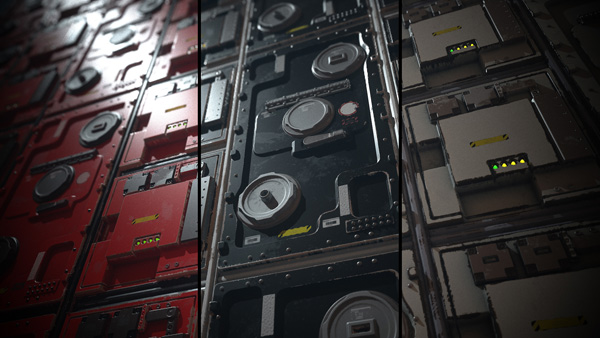 The Living Quarters category, for example, include what an artist would need to create the functional, rugged look of an astronaut's habitat, including reinforced walls and built-in storage to combat the effects of zero gravity. The Space Station materials have slightly softer edges, mixing in cloth and specialised polymers like those found onboard the International Space Station (ISS). As in real-world space exploration, everything serves a purpose, and combinations of materials can be used to mimic the sophisticated, fragile feel of living in space.

The third set references NASA's Space Shuttle. Though retired in 2011, it continues to inspire artists, astronauts and space agencies around the world. The materials in this category aim to recreate the distinctive, complex look of the shuttle, from the heat-resistant tiles to the massive, well-worn engines. Artists can also use the materials to create replicas of modern spacecraft or create something original capable of withstanding the harsh conditions of space. All materials are available now. allegorithmic.com