Substance Painter Refines Dynamic Brushes, Material Blending and Sculpting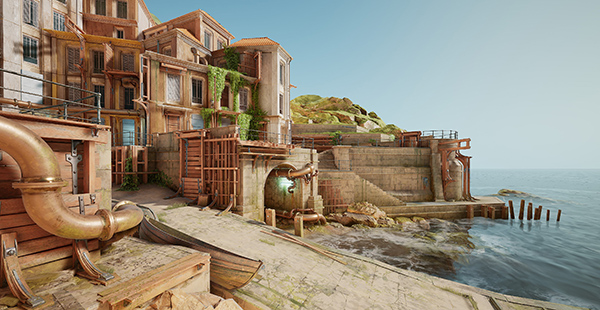 Image: Vytautas Katarzis
The first Substance Painter update of 2019 uses dynamic painting, material blending and real-time sculpting to help users speed up their work, while keeping control over quality.
Displacement mapping and tessellation are now available directly, both through the real-time viewport and in Iray, Substance Painter's integrated renderer. Artists can use this functionality to sculpt their meshes and textures to a very fine degree, with the effect of chiselling in real time.
Dynamic Strokes are a new method of painting complex materials and environments by evolving brushes over time to increase the distinctive quality of a 3D asset. The artist directs the brushes with parameters to guide how it will change. Instead of painting each individual leaf and branch of an ivy vine, placing a single ivy asset will result in vegetation expanding into a lush overgrowth. A footprint in the sand can quickly become a trail walking off into the distance.
Variations on this concept can become quite creative. Dynamic Strokes can contribute to manicured patterns, for example, or just allow randomly placed expansion, all controlled via the set parameters. Timed triggers can also be factored in, so that the brushes fade out, change colour and morph depending on how long an artist has been painting. Dynamic Strokes ships with 20 preset assets, and artists are invited to create their own.

Artists can paint in the height channel to sculpt an asset in real time.
Artists now have a straightforward new way to blend and layer materials using height data, called Compare Mask. The effect is used to compare the content of the current layer a user is working on with the previous layer, and then blend the two. This works with any of the channels used in a texture set, and when combined with the template for Seamless Material, can create tileable environments faster than with earlier techniques.
Two new projection modes – Spherical and Planar - have been added, expanding the options for the Fill layers, which project textures directly onto meshes according to the chosen projection mode. Movement of projected decals has been simplified as well.
The option to override dithering has been added. Dithering attempts to approximate colours that are not included in the application's palette by diffusing pixels from within the available colour palette. The Symmetry tool now includes a radial option to help create new kinds of geometric shapes, including complex spirographs.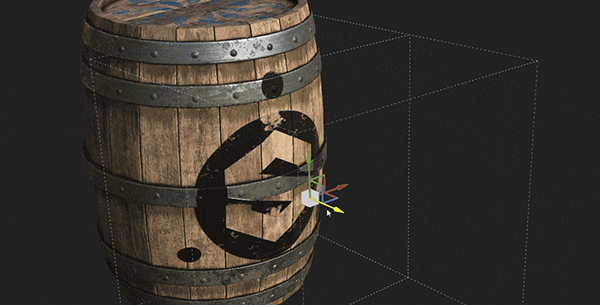 The spherical projection helps project specific patterns onto complex meshes.
Updates that help artists organise elements in the UI include eyeball icons in the Layer Stack, similar to Photoshop, used to turn layers on and off. In the Texture Set List, users can now select and change the resolution of multiple texture sets at once and, in the Channels List, press the Alt key and click on a channel to single it out, then click it again to reactivate all channels. Other new content including two environment maps plus effects, alphas, filters and materials have been added as well.
The new update to Substance Painter is available now at no cost to Substance subscribers. allegorithmic.com