Chaos Czech Builds Instant Caustics into Corona Renderer 4 for 3ds Max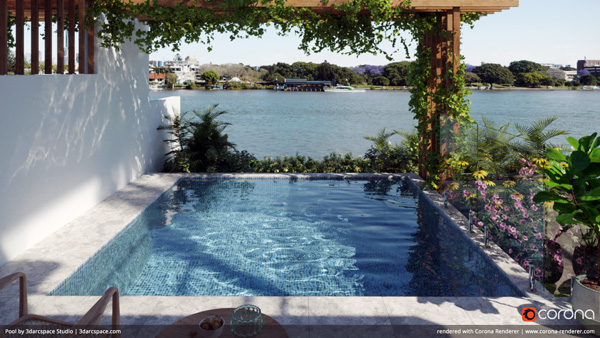 Corona Renderer 4 for Autodesk 3ds Max with Caustics.
Chaos Czech has developed a simple, effective approach to caustics, an important element of realism, for Corona Renderer 4 for Autodesk 3ds Max. Caustics are the patterns of light and colour that occur when light rays are reflected or refracted from or through certain material surfaces. Artists and designers can use Corona to render lighting effects created by surfaces like glass, water and some plastics more accurately and increase the photorealism of stills and animations.
For CG content creators, software caustics tools are concerned with the patterns of reflected and refracted light cast onto surfaces by common features like pool water, diamonds and wine glasses. They are essential elements of photorealistic scenes, but have traditionally been costly to render. As a result developers tended to avoid them to keep the render speeds fast enough. Chaos Czech has developed he caustics functioality as a one-step process, aiming to make them as regular a part of rendering photorealistic CG imagery as global illumination is today.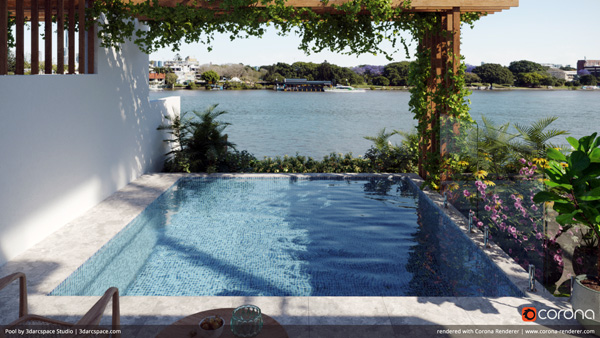 Corona Renderer 4 for Autodesk 3ds Max without Caustics.
Caustics will work alongside existing Corona Renderer functionality, including LightMix, an interactive tool that artists use to adjust lights and light emitting materials during and after render. Colour, light intensity and now caustics may be updated simultaneously, using LightMix for subtle tweaks up to dramatic lighting modification such as day-for-night.
Giona Andreani, Architectural Visualizer and Project Lead Artist at State of Art Studio in Italy said he uses the new caustics solver to manipulate light in an artistic way. Giona is very interested in photography, evident in his close attention to composition and lighting, which are more expressive than straight architectural representation. "Caustics are essential to my workflow, especially for lighting products like lamps and light fixtures that require a photographic look," he said.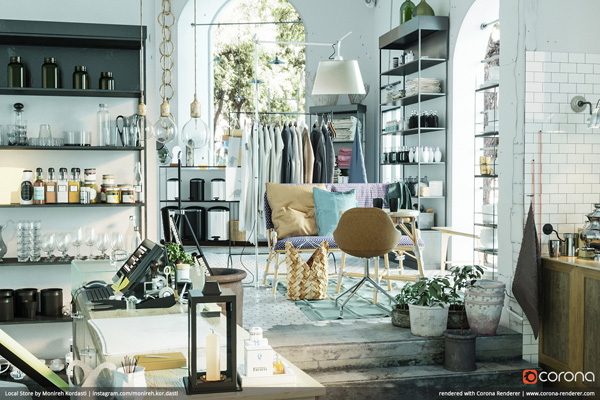 Corona's new caustics were developed with Chaos Group's new Research division, launched in May 2019 as a new laboratory. Led by Chaos Czech co-founder Jaroslav Křivánek, the lab will combine the two company's resources in order to experiment with new ideas on computer graphics creation.
Corona Renderer 4 for 3ds Max has other updates including enhancements to the virtual frame buffer (VFB) or Interactive Rendering (IR) Viewport. Artists can now click to select objects, as in 3ds Max, and right-click to set the point of focus for depth of field adjustments. The Corona Camera has a new fisheye projection mode for wide interior and exterior shot.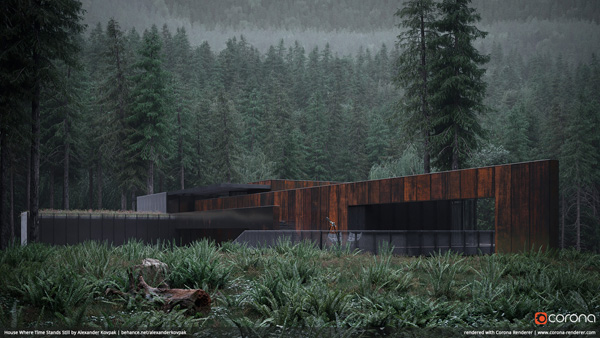 A new denoiser from the Intel AI Developer Program works on any CPU for final renders. This continues work done on the NVIDIA AI Denoiser aimed at interactive rendering.
Artists can now create as many Corona Sun light sources or environments as they wish. Corona's Sun and Sky are created so that the Sky responds naturally to match the Sun's position for a given time of day. This is especially effective when creating noon, evening and night images in Corona's LightMix, which artists can use to depict multiple times of the day, all from a single render. corona-renderer.com