Boris FX Sapphire 2020 Supports OpenColorIO and New Mocha Integrations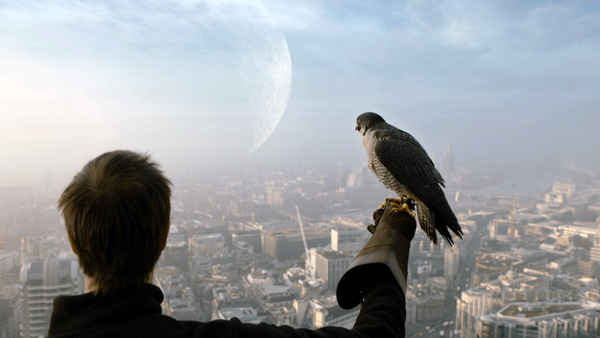 Parameter tracking - Mocha now tracks Sapphire positional parameters.
Boris FX Sapphire, updated to its 2020 version, now has OpenColorIO (OCIO) support, an Area Brush tool for painting over large tracking search areas instead of working with splines, and a new freelensing effect. The software also has an integrated Mocha workflow that uses planar tracking to drive parameter-based effects.
Developed with tools for VFX artists, editors and motion designers, Sapphire 2020 is a plug-in for Adobe After Effects and Premiere Pro, Avid Media Composer and OFX hosts including Autodesk Flame, Foundry Nuke, Blackmagic Resolve and VEGAS Pro. Sapphire effects are used on feature film, broadcast and streaming projects.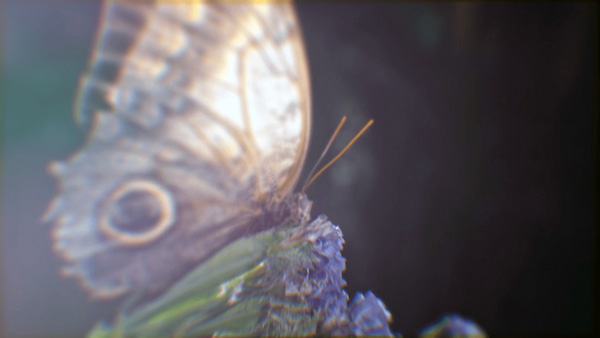 S_FreeLens effect is added to Sapphire's Blur and Sharpen category.
OpenColorIO Colour Management
The new OpenColorIO (OCIO) support is a colour management upgrade that makes sure Sapphire effects can be viewed in the colour pipeline that the director and DP intend for their project. Traditionally, some plugin-based creative workflows have been an obstacle in a feature film VFX pipelines due to lack of OCIO support.
OCIO colour profiles may be applied and read inside all Sapphire applications including the Preset Browser, Flare Designer and Effect & Transition Builder.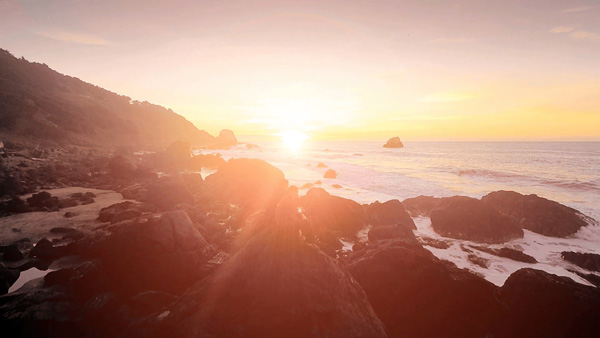 One of several new lens flare effects
A facility's custom OpenColorIO libraries can be loaded via an OS environment variable, or by editing an internal Sapphire configuration file to point to a custom location. Using the new S_OCIOTransform effect, Sapphire is also to bring OCIO colour management to its host package, whether or not the host has implemented the OCIO standard.
Mocha Integrations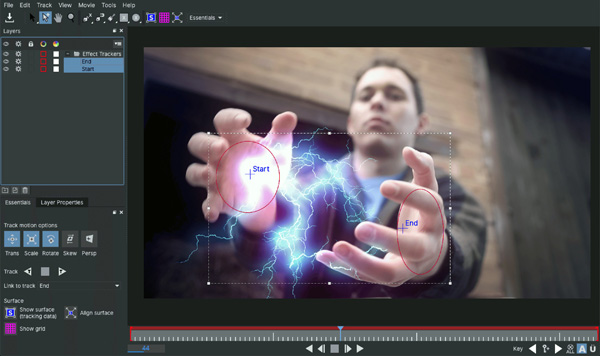 Positional parameter tracking using a Mocha workflow.
Sapphire's built-in planar tracker Mocha now tracks and drives Sapphire positional parameters in ten of its effects, giving artists more control so that they can use them in different, more creative ways. This update applies to S_LensFlare, S_EdgeRays, S_Rays, S_Luna, S_Grunge, S_Spotlight, S_Aurora, S_Zap, S_MuzzleFlash and the new S_FreeLens, described below.
Another planar tracking integration is the Mocha Area Brush tool with which users can paint over track search areas with quick, generalised strokes. This means that editors, for example, can create masks without working with splines. The paint strokes are automatically converted into splines, saving time. The tool fully supports Wacom tablets.
New Effects and Usability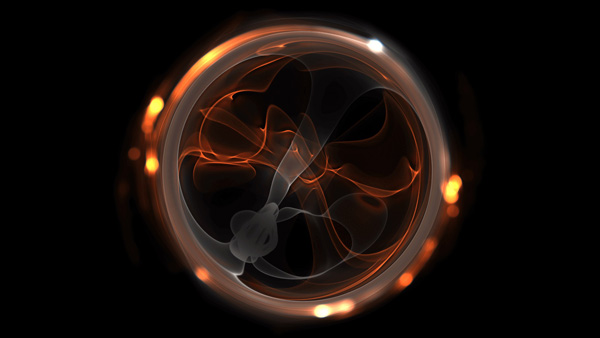 Sapphire Builder has seven new presets
S_FreeLens effect, added to Sapphire's Blur and Sharpen category, emulates the look artists achieve with the camera technique of shooting with a lens detached from a camera body, called freelensing. This effect's combination of light leaks, lens distortion, tilt shift and a moving focal point has only one master lens manipulation parameter that controls a collection of different effects. Sapphire's collection of photorealistic lens flares also has 16 new effects, increasing the number to more than 200 flares.
Sapphire's node-based effect compositor Sapphire Builder, which is used to create complex custom multi-layered effects and transitions from scratch, has seven new drag-and-drop presets. Effects created in Builder are saved as single instances, which then can be applied elsewhere in a project.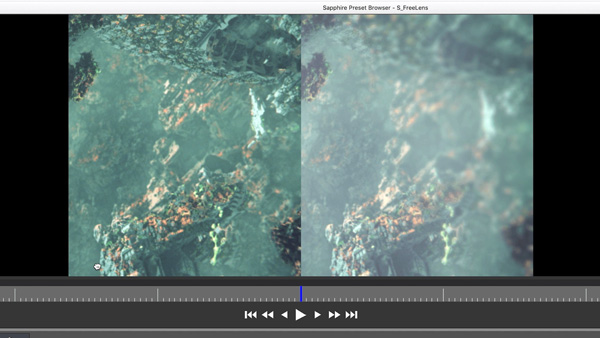 Preset Browser compare mode
To improve usability, users have a new Preset Browser compare mode that toggles back and forth between an original source and the filtered output inside the Preset Browser. Side by side and wipe bar comparisons are available. Render speeds are also faster due to optimised NVIDIA GPU and CPU performance. Speed increases may vary between individual effects, host applications and choice of CPU or GPU rendering, but S_EdgeRays and S_BlurMotion show some of the strongest accelerations.
The Sapphire 2020 plug-in is available now. borisfx.com