AMD Develops New, Updated Radeon ProRender Integrations and Plug-Ins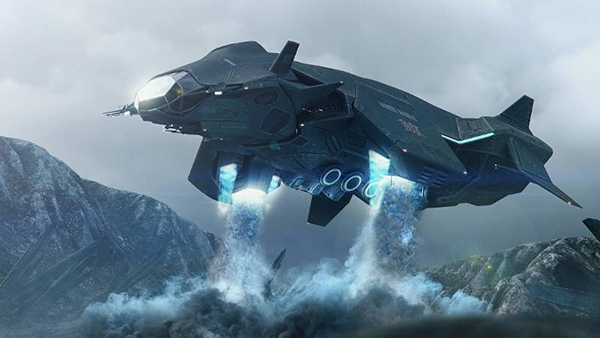 Image: Yan Ge, Radeon ProRender for Cinema 4D R21.
During 2019, AMD released several different integrations and plug-ins for the Radeon ProRender physically-based render engine that improve render performance in many of the most commonly used digital content creation and 3D softwares. Built on industry standards, ProRender is capable of accelerating rendering on most GPUs, CPUs and operating systems.
MAXON Cinema 4D was the first content creation application to integrate Radeon ProRender. Its Release 21 update, announced at SIGGRAPH 2019 and launched in September, includes a number of improvements to Radeon ProRender, including support for the node-based materials first introduced in R20, volume rendering and updated motion blur and multi-pass rendering options.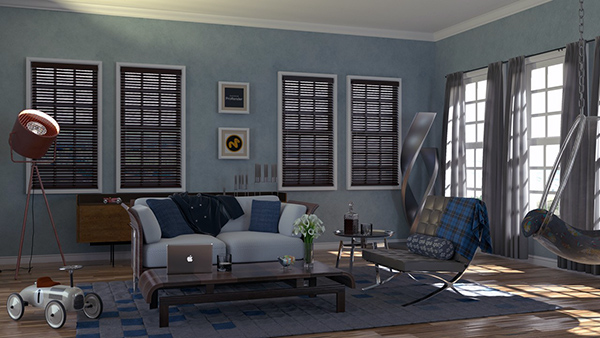 Image: Mike Griggs, Radeon ProRender for Modo 13.
Early in the year at NAB 2019, AMD announced that Radeon ProRender is integrated into the new version 13 of Foundry's Modo 3D modelling and rendering tool. Since that release, Modo v13.2 was released with several improvements to the software's integrated Radeon ProRender, including support for Film Offset, Specular, and Dissolve, and updates to the included AMD denoising filters.
The most recent Radeon ProRender update is a plug-in for Houdini 18, the new version of SideFX's procedural 3D modelling and animation system that now encompasses SideFX Solaris, a USD-based set of tools for lookdev, layout and lighting. The Radeon ProRender plug-in is one of the first USD HYDRA-compliant renderers available for Solaris.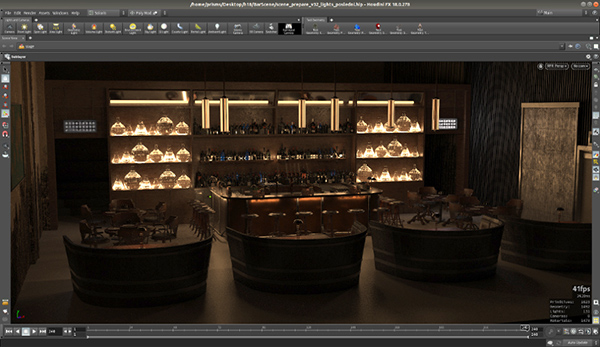 Image: by SideFX, Radeon ProRender for Houdini 18.
The Solaris plug-in includes much of ProRender's core functionality such as adaptive sampling, AI-accelerated denoising, OpenVDB volumes and displacement, plus AMD's Vulkan API-based Full Spectrum Rendering. The name 'Full Spectrum' is used because it allows the user to set the quality level to a wide spectrum from rasterised to fully path-traced render quality, in OpenCL, enabling quick viewport previews up to accurate final renders.
At Autodesk University 2019 AMD announced updated plug-ins for Autodesk 3ds Max and Maya, which include Full Spectrum Rendering for Maya and support for Maya MASH Instances. During the same event, an updated plug-in for Blender to support the latest 2.81 version was announced on the day of its release, also adding our Full Spectrum Rendering and material improvements, among others.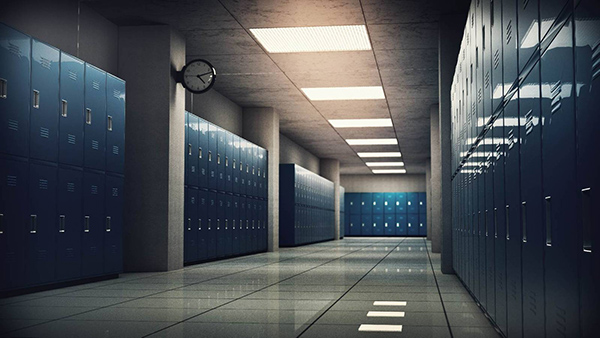 Image: Yohsuke Nakano, Radeon ProRender for Maya
At SIGGRAPH 2019, a collaboration with Bullet Render Farm was announced that allows ProRender users to complete complex rendering jobs with cloud-based compute power. Now a second cloud-rendering partnership has been finalised with Render Pool.
SOLIDWORKS Visualize, supplied with SOLIDWORKS Professional, is used to generate photorealistic renderings and animations from 3D CAD data. Up until now, an NVIDIA graphics card was required for GPU-accelerated rendering of designs in Visualize. Now, SOLIDWORKS Visualize 2020, released in October 2019, has added support for rendering on AMD graphics cards using Radeon ProRender.
Image: Yohsuke Nakano, Radeon ProRender for Maya.
InstaLOD 3D content optimisation software has launched Studio XL 2020 that now integrates Radeon ProRender. The integration produces photorealistic GPU-accelerated visualisations from directly within Studio XL and includes AI-accelerated denoising.
ProRender updates that AMD anticipates will appear next include production release of Full Spectrum Rendering for developers, a preview release of Radeon ProRender 2.0 for developers and end-users, an updated Unreal Engine plug-in and support for Blender 2.82 and Maya 2020. www.amd.com