MPC Wins BAFTA for Special Visual Effects in 1917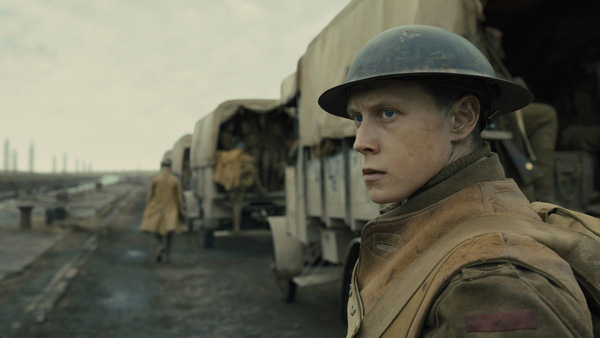 Technicolor's MPC has won the BAFTA for Special Visual Effects for '1917' at the EE British Academy Film Awards on 2 February 2020. Production VFX Supervisor Guillaume Rocheron accepted the BAFTA award on behalf of MPC Film's team of VFX artists, production crew and software engineers based in Montreal, London, Los Angeles and Bangalore.
Working with Director Sam Mendes and Cinematographer Roger Deakins, MPC Film lead the visual-effects work with approximately 600 artists contributing to the film. The team's work included digital environment extensions, locations and effects that are critical to the story.
Rocheron said at the event, "I am delighted and honoured to accept the BAFTA for Special Visual Effects on behalf of all of the talented artists at MPC Film. This is a tribute to the artistry and passion of the entire team. Bravo!"
The film was shot almost entirely outdoors on locations around the UK. At the height of the First World War, two young British soldiers, Schofield and Blake are given a seemingly impossible mission. In a race against time, they must cross enemy territory and deliver a message that will stop a deadly attack on hundreds of soldiers—Blake's own brother among them.
In this immersive cinematic experience, Mendes thrusts the audience into the immediate peril and vast scale of World War I, witnessing the conflict almost first hand. The film is told in real time and plays as one continuous shot. To execute Mendes' vision required intensive planning and collaboration across multiple departments, in particular camera, production design, sound, special effects and visual effects.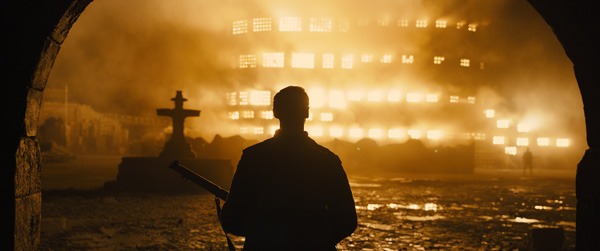 MPC employed multiple digital techniques to make the stitches in the film invisible from simple wipes to complex digital double takeovers. A few sequences also required significant digital-environment work, including No Man's Land, the canal crossing, the burning village of Écoust and Schofield's jump into the river. In addition to the digital environments, MPC also created character and vehicle animation, destruction, pyro and water effects.
The plane crash utilized multiple techniques, including plate stitching, CG planes and CG destruction. The burning city of Écoust was shot on a partial set on a backlot. CG destroyed-architecture and fire effects were then added to extend the scale and the scope of the burning city.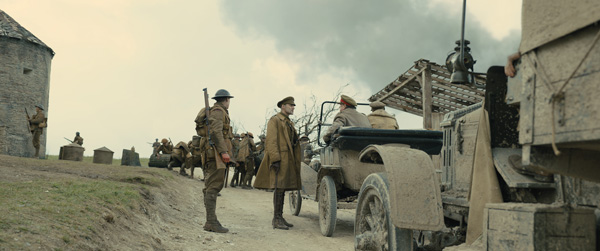 The River sequence was shot in an Olympic water park in order to create practical direct water interaction with Schofield as he is swept down the rapids. In the finished film the rapids were extended and augmented by MPC to set the scene in a hostile natural environment. Shot stitches were particularly complicated as the blends had to work with water surface and splashes as well as complex effects simulations.
Because the production employed long, uninterrupted takes, creating visual effects that held up to scrutiny, without cuts, across unbroken scenes and in 4K IMAX, presented MPC Film with completely new creative and logistical challenges. www.mpcfilm.com