VFX Company Digital Domain Opens Montréal Studio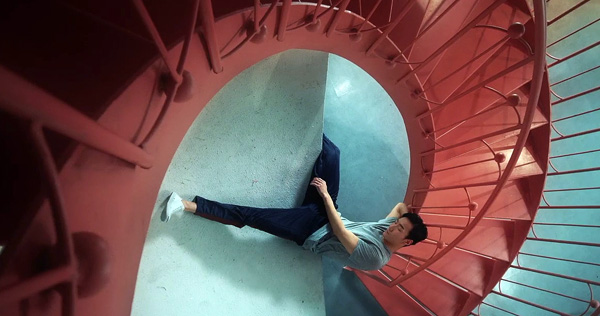 Digital Domain has launched Digital Domain Montréal, its ninth location worldwide. The Montréal studio will focus on feature films, episodic and streaming while supporting other groups within the company. The official opening marks the fourth new location for Digital Domain since 2016, with all locations – including the new Montréal office – reporting directly to Los Angeles, the headquarters of Digital Domain's VFX business.
"Our visual effects business in North America is integral to our global roadmap," said Group Executive Director and CEO Daniel Seah. "Montréal is a vibrant city and a strategic location for us to expand our network of studios, rounding out the time zones of our 24-hour global organisation. We are appreciative of the guidance and assistance we've received from the Québec government, Montréal International and Investissement Québec in welcoming Digital Domain to the Montréal VFX community."

Digital Domain Montréal will immediately house around 130 new artists and staff who will collaborate and share work with the nearly 1,500 Digital Domain employees around the world. The new studio is currently working on several projects and will soon start work on projects for Marvel, Sony and 20th Century Studios.
"From films and episodic content to our work with digital humans, the work we are generating has created a need to expand our global footprint to meet demand," said Digital Domain VFX Global President John Fragomeni. "To complement our talent base in Vancouver, Montréal was an obvious choice with a thriving VFX community and a deep talent pool."
The new Montréal studio is located in the historic Plateau-Mont-Royal borough. The new 35,000 square-foot facility will include a screening room, multiple editorial bays and room to expand to accommodate up to 500 artists and staff.
Since its founding in 1993, Digital Domain has remained at the forefront of visual effects, earning Academy Awards nominations and wins for films ranging from 'Titanic' and 'The Curious Case of Benjamin Button' to 'Avengers: Infinity War' and 'Ready Player One'. Digital Domain's artists and developers have also won eight Scientific and Technical Achievement awards and many others.
For information on job openings at the new Montréal location, please visit their webite here. www.digitaldomain.com