Toolchefs Integrates Atoms Crowd into Unreal Engine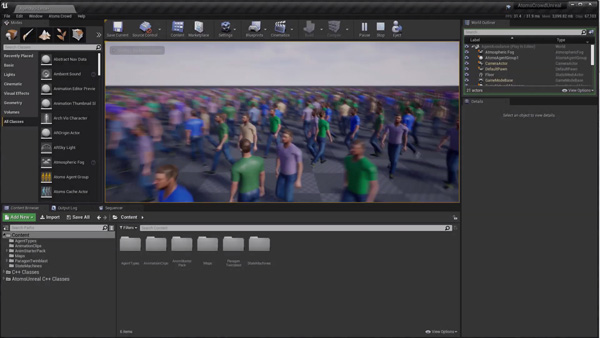 Toolchefs software developers has released a free open beta of Atoms Unreal, a new plugin integrating Atoms Crowd into Unreal Engine. The Atoms Unreal plugin is Toolchefs' first step into the real-time market, and enables users to transfer simulation caches from other applications for visualisation, or to create simulations directly inside the game engine.
This integration has tools for artists and developers to build their own crowd simulations into Unreal. New crowd behaviours can be created using Blueprint, the visual prototype-scripting system inside Unreal Engine 4, and the C++ APIs.
Atoms Crowd is a software-agnostic crowd animation framework capable of handling thousands of agents in real time. Toolchefs fully simulates the agent skeletons in Atoms – without using particles – to achieve better animation quality. Atoms Crowd is also user-driven and doesn't depend on AI decision-making – that is, artists decide what agents should do and what happens to them, such as changing direction or modifying positions or poses.
Daniele Federico, Toolchefs CEO, said that it has not been possible to simulate crowds into Unreal Engine until now. "At this stage, we are looking for beta partners in the VR, AR, virtual production and gaming industries, so that we can gather as much feedback as possible and start new collaborations," he said. atoms.toolchefs.com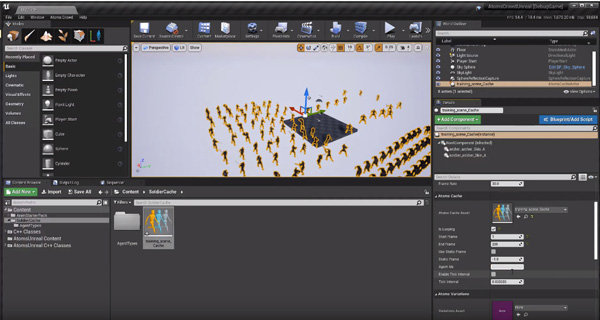 Cached actors from Atoms Unreal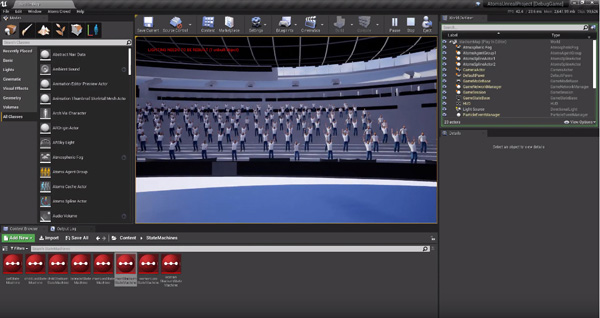 Stadium wave using Atoms simulation