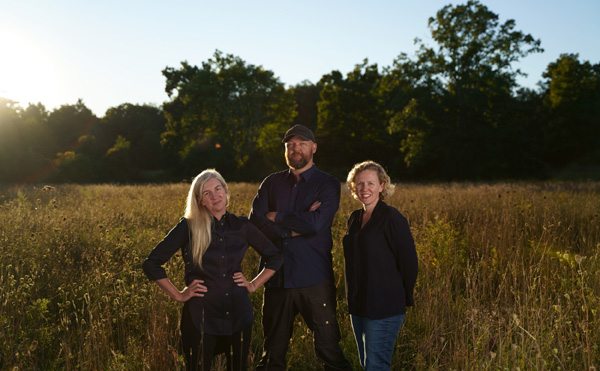 Angus Kneale, former Chief Creative Officer and Co-founder of The Mill New York, has launched Preymaker, a collective of creatives, technologists and producers. To innovate and create content for brands and companies, they use a custom cloud-based platform created with Amazon Web Services (AWS). Andus' partners in this venture are Melanie Wickham, former Executive Producer and Director of Production and Verity Grantham, former Chief of Staff, both from The Mill New York as well.

Angus said. "Mel, Verity and I are proud to have had a hand in The Mill's legacy of work, calibre of artists and producers and the creative culture that inspired and supported them. We're continuing that spirit of innovation at Preymaker with our focus on creativity, technical development and people.
Cloud Native
"Our team of artists, producers and technologists collaborate globally, entirely in the cloud, making Preymaker one of the first content makers that is 100% cloud native, which means the team can use up to date systems and software at scale, as soon as it is available. This allows continuous experimentation and innovation, which is at the heart of Preymaker's mission to create exceptional work with our clients and partners."
The Preymaker name comes from Angus' working farm in upstate New York, which features orchards and apiaries. The surrounding area is a wild landscape of large trees, waterfalls and wildlife. Angus said, "We use it as a metaphor for what we do, creating that same spirit of wonder, magic and awe for our clients."

Preymaker's home base is a production studio in SoHo, New York City, serving as a central hub and connection for a growing staff who work both remotely and on-premises.
Background
After originally working at The Mill London, Angus co-founded The Mill in the US, transforming it from a London-based boutique to a multi-national facility. He was instrumental in creating significant IP such as The Blackbird, which was a Cannes Innovation Gold Lion winner. An electric car that transforms to match the dimensions of almost any car, it can also be programmed to replicate typical driving characteristics such as acceleration curves and gearing shifts. Meanwhile, it captures footage of the surrounding environment through its camera array and stabilisation unit.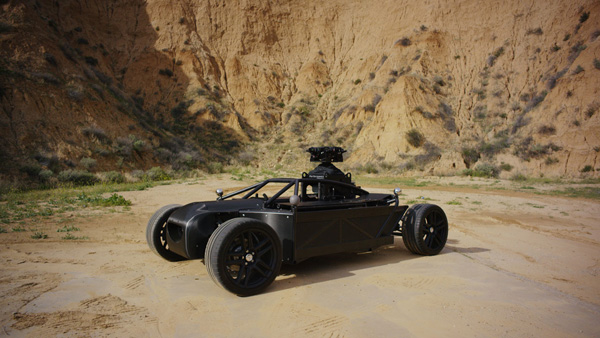 He worked with his team to bring Mascot to market, a proprietary real-time animation system that enables CGI characters to be performed and animated live using a combination of Unreal game-engine technology and motion sensors.
He also directed PETA's '98% Human' spot that condemns the entertainment industry for its abuse of animal actors and advocates the alternative potential of using lifelike computer-generated creatures. The spot received a Cannes Gold award and a standing ovation led by Dr Jane Goodall at the Great Apes Summit.
Angus has been working most recently with teams of PhD researchers using computer vision and machine learning to create and develop new systems for advertising, film and media.
The Team
Over the past 20 years, Melanie Wickham has held senior production roles at creative studios including The Mill, Absolute Post and Animal Logic. "Preymaker is an opportunity to create a community where there are no boundaries, which extends to projects of varied media and disciplines we undertake, aspirations of our team and expectations of our clients."

Verity Grantham's experience includes films and commercials working with Michel Gondry, Fredrik Bond, Nicolai Fuglsig, Daniel Wolfe, Martin de Thurah, Jim Jenkins, Jonathan Glazer, Anthony Minghella and Stanley Kubrick. "Our virtual, cloud-based capabilities, which we began to develop well before the pandemic shut everything down, are serving us and our clients well. Technology married strategically and imaginatively to creative is the way forward and the key to success for us and our clients."

Preymaker has simplified the processes on the company's cloud-based platform for clients for ease of use and accessibility. The team has kicked off its first projects collaborating with McCann, BBDO, 72andSunny and Johannes Leonardo, and directors Peter Thwaites, Daniel Wolfe, Lance Accord and David Gordon Green. preymaker.com