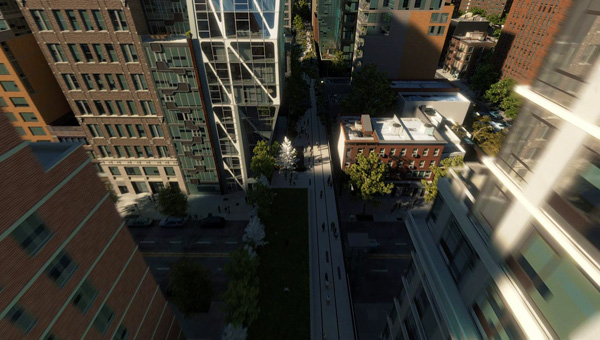 Chaos Vantage makes it possible to explore 3D scenes in a fully ray traced, real-time environment, immediately on import. Without having to optimise geometry, bake lighting or unwrap UVs to prepare files, users can drag-and-drop a V-Ray scene into the software, or set up a live link from Autodesk 3ds Max, to bring it into real-time. The idea is for architects and designers to interact with their designs in a simple, realistic way, as they now use 3D.
Users can check all of their camera, model and lighting adjustments in Vantage as they work. In effect they are using Vantage as a fully ray-traced, high-fidelity viewport for making creative decisions. Chaos Group anticipates that, as real-time becomes achievable at more stages of the design process, it will make a big difference in the way artists conduct client meetings and over-the-shoulder reviews, and handle art direction of iterations.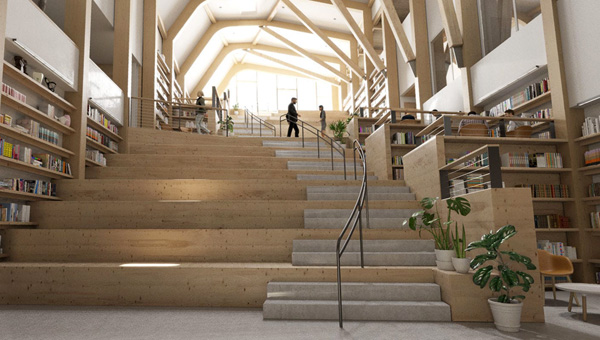 V-Ray Lights and Materials
Vantage, initially known as Project Lavina when it was introduced at SIGGRAPH 2018, is designed for very large-scale scenes and can, according to Chaos, handle billions of polygons without loss of detail or significant speed decreases. Vantage automatically reads V-Ray's physically based lights and materials to produce photo-realistic results with 100% ray tracing, even on complex scenes.
Chaos Vantage uses DXR ray tracing and requires an NVIDIA RTX series GPU. It currently averages 24 to 30 fps – depending on scene complexity – on a consumer-grade NVIDIA RTX card at HD resolution. It can exceed this rate using two GPUs.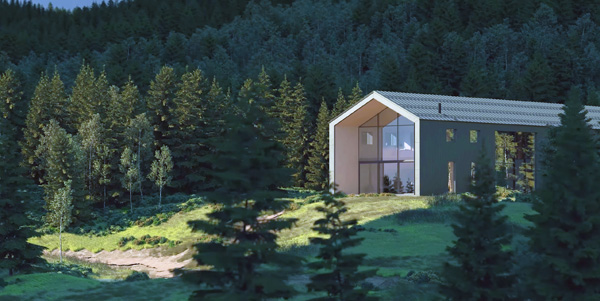 Vantage opens .vrscene files from any recent V-Ray Next integration – 3ds Max, Maya, Modo, Revit and SketchUp/Rhino – and also live links with V-Ray for 3ds Max. You can check supported features per host application here.
Though most Vantage applications at this time are in architecture and design, it includes an Animation Editor that can create, edit and render animated sequences not only for presentations but also pre-viz of virtual locations, using a transition-based method. With cameras set in Vantage as markers, users direct the editor through the various positions as a sequence, manipulating transition times and moves as required. An onboard tool keeps track of all new cameras and poses during this process as a way to establish scene consistency across a production.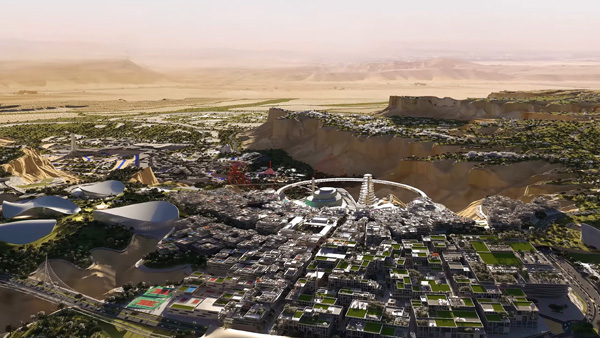 Inside Scenes
Navigating a scene is similar to gameplay. Automatic collision detection allows you to walk up stairs and from room to room without walking through walls – without authoring first. While reviewing scenes, users can move, rotate and scale objects in real-time, and have controls to copy, hide and delete objects.
You can also set up and apply cinematic looks to cameras using LUTs and colour filters, and create layered fog to increase atmospheric depth and add definition and drama to very large scenes. To share real-time exploration work with clients or team members, sessions may be recorded as MP4 video files.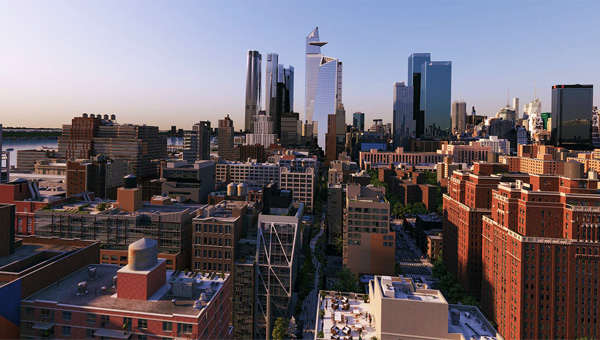 Carlos Cristerna, principal and Rad Lab director at Neoscape said, "Our work is focused on large-scale developments and international competitions. When you are working at that level, anything that helps get people on the same page is powerful. You can manipulate scenes in front of your clients while they are still with you. Vantage does that faster than any other method I've seen."
Chaos Vantage is available now for free until end of May 2021, and will then cost $389 per year. www.chaosgroup.com