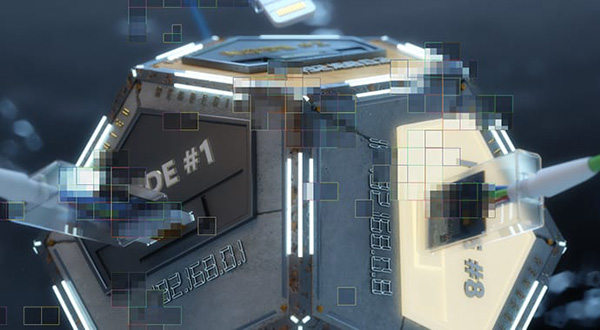 Chaos Group's V-Ray 5 for Cinema 4D is a large scale upgrade that packages all developments from V-Ray 5 and V-Ray Next into one renderer, and includes built-in compositing, interactive light mixing and scene intelligence tools. It also means that Chaos developers will be able to update the software at the same pace as the other V-Ray integrations.
Using Light Mix, artists can create a series of lighting scenarios from a single render. Colour and light intensity can now be adjusted immediately in the new V-Ray Frame Buffer (VFB), without having to render again. Once the right results are achieved, artists can save their settings and parameters, send the layers to compositing and update the lights in their scenes retroactively.
A new Layer Compositor will allow compositing renders directly in the VFB. Users can now combine and grade render passes, set blending modes and adjust colours without using separate compositing software.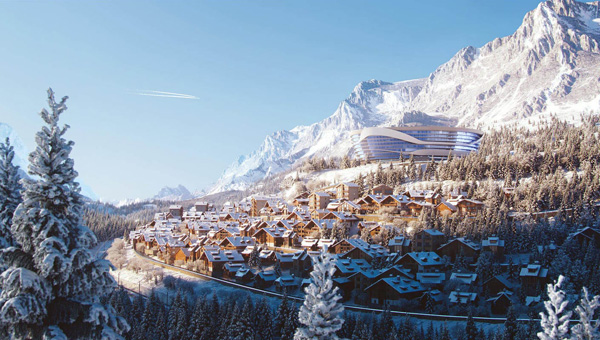 Automation
To avoid lengthy set-up times, V-Ray 5 for Cinema 4D comes with automatic scene analysis tools that will help artists produce faster, cleaner renders with no extra effort. For example, the Adaptive Dome Light (ADL) can produce more accurate environment lighting much faster than before.
Also, familiar point-and-shoot-style photographic functions like Automatic Exposure and Automatic White Balance are now part of the V-Ray Physical Camera, which makes achieving a render similar to taking a snapshot. By looking at the entire scene, V-Ray automatically determines the proper exposure and white balance in the way a modern camera would. Moreover, V-Ray automatically adjusts the ISO value without changing the F-stop or shutter speed, which allows the artist to control depth of field and motion blur separately.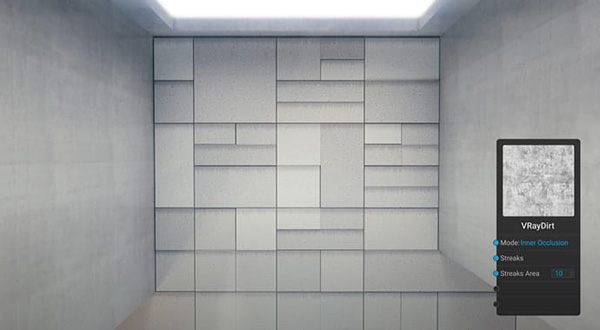 AI denoising has also been added to support noise-free updates at interactive speeds, giving immediate insights into lighting adjustments.
GPU Rendering
The same V-Ray GPU architecture that made GPU rendering twice as fast in V-Ray Next is now available for Cinema 4D. Artists can now optimise their own hardware set-up, rendering on GPUs, CPUs or a combination of both. With full support for NVIDIA RTX cards, over time, V-Ray 5 for Cinema 4D is expected to be in line for regular increases.
V-Ray brings faster interactive rendering to Cinema 4D so that artists can view changes as they work, and use distributed rendering, using the power of multiple machines working together to render images faster. Artists can now use Light Path Expressions to create their own render passes for control in compositing. Blue-Noise Sampling reveals less noise in renders, using the same number of samples.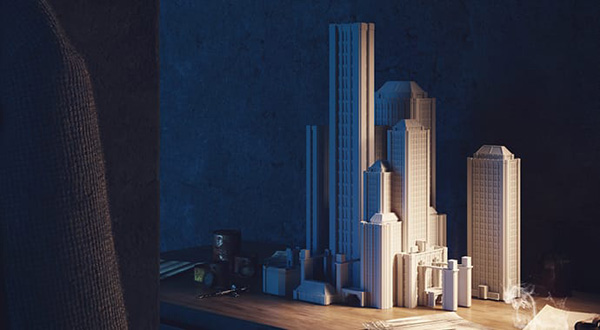 Chaos Cloud, cloud rendering service for stills and animations, is now available for Cinema 4D. Chaos Cloud automatically uploads exactly which data it needs to render for a scene. Whenever the scene is updated, it only re-syncs the data that has changed. Users can watch the render's progress as it happens, on any device at any location, and adjust job settings in the Chaos Cloud dashboard without having to resubmit scenes. Projects are stored in the cloud with their assets, and only need to be uploaded once. Costs are paid for upfront, upon submission.
Materals and Effects
Volume rendering for realistic fog, smoke and atmospheric effects is supported including volume grid caches from Houdini, FumeFX and Phoenix FD. The updated V-Ray Material can now generate reflective coatings on surfaces without the use of blend materials; simulate soft, microfibre fabrics like velvet, satin and silk. Metalness reflections are now supported for compatibility with PBR workflows.
A new car paint material for automotive renders achieves realistic flakes using less memory. Improved V-Ray Dirt can be added to cracks and crevices, or used to create procedural streaks or cover an entire surface for weathered looks. The new physically accurate V-Ray Hair Material now gives more realistic results. The new Sun and Sky Model captures the light of the photographer's magic hour. The model is more accurate especially at sunrise and sunset, even as the sun dips below the horizon.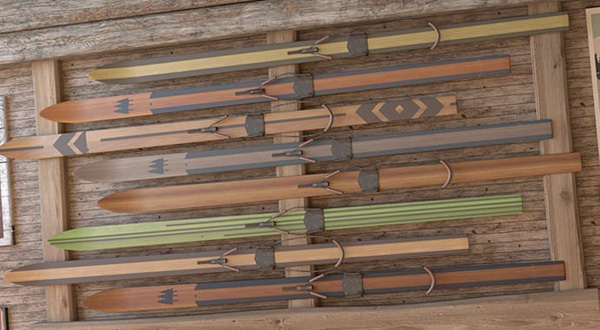 Texture Randomization will add variety to scenes by randomizing colours and textures with V-Ray Multi Sub Texture, and enhancing renders with different noise patterns and detailed surfaces is now native and requires less memory. Users can also access a library of over 1,000 photorealistic materials that can be dropped into any V-Ray scene file.
Initial support for out-of-core geometry helps users side-step memory constraints to render larger scenes. Out of core geometry allows a portion of the system's memory for geometry data, based on RAM usage limits with the GPU. A limit may be set on how much GPU VRAM to use, so that users can balance the textures and geometry rendering for large scenes. www.chaosgroup.com