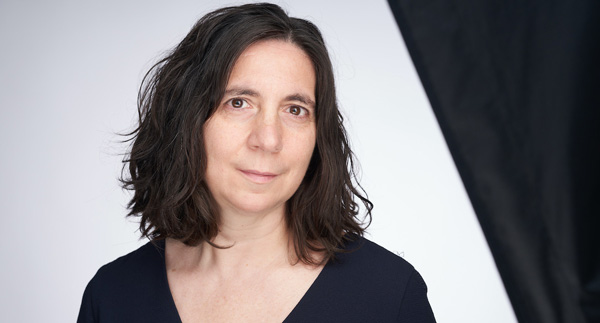 Autodesk's acquisition of Discreet Logic in 1999 established its role as a major software provider to the media and entertainment industry. It also attracted talent, including Diana Colella, whose two-decade career at Autodesk has now reached a new level.
Diana has been promoted to Senior Vice President of Autodesk's Media & Entertainment (M&E) vertical solutions group, which oversees software applications used in both film and television production and videogame development. In her new role, Diana is responsible for increasing the visibility and strategic focus of Autodesk's M&E efforts, and ultimately, leading growth in the industry. She is based in Montreal, Quebec, and before Autodesk worked as an auditor at KPMG and holds a Bachelor of Commerce in Accounting from Concordia University and an MBA from McGill/HEC University.
Diana began her career at Autodesk as a finance business partner and began extending her organisational experience through diverse roles across product management, product design, worldwide support and services, sales and operations. "My philosophy is simple – follow the work, not the titles. I have always jumped at the chance to get involved in different projects for which I may not have had the precise background or experience. Every effort allowed me to learn from others and set me up for my next career move."
Beyond her knowledge of the M&E industry, Diana has led several cross-industry initiatives, including the launch of the One AutoCAD vertical toolset and the Genuine program to increase licensing compliance.
Among the career moments that she considers the most memorable is the transformation to subscription. The M&E group was the first and quickest to adopt the new model. She was also part of the launch of One AutoCAD, which streamlined use of and access to the software across industries, and was involved in taking creative finishing from a hardware and software business to software only.
About her new position, she said, "It's truly an exciting time in the M&E industry, which has always had to innovate and respond to changing market dynamics, now more than ever. The pandemic has disrupted the industry. The cloud is accelerating faster than any of us would have imagined. I am eager to see Autodesk seize on new opportunities and play a bigger part in the industry."
She believes that business model innovation has started in M&E. "The best example is music," she said. "I came of age with cassette tapes and later CDs. Back then, who would have thought we would be streaming and paying monthly for music? M&E drove the change from systems-based products – using both hardware and software – to software only. It also led the shift from perpetual licenses to subscription. The next evolution is licensing based on consumption. Where the industry has been slower is harnessing the power of the cloud, but due to the pandemic, that is changing fast now, too." www.autodesk.com