Houdini Engine for UE4
SideFX Houdini Engine for UE4 and Houdini Engine for Unity are now available for commercial customers for free. Previously free for artists using Houdini Indie, this now gives commercial artists and studios the ability to deploy procedural assets created in Houdini to the UE4 and Unity real-time 3D platforms for use in game and XR development, virtual production and design visualisations.
Through the power of Houdini Engine, procedural tools and assets built in Houdini with custom-tailored interfaces can be brought into UE4 and Unity, and used by game artists whether they are familiar with Houdini or not. Houdini Engine does the processing work on the assets, and delivers the results back to the editor. These procedural assets work within the editor for content creation and are baked out before going to runtime.
The Houdini Engine plug-ins have been used on numerous shipped games including King's Candy Crush, eXiin Ary and the Secret of Seasons, and Fishing Cactus Nanotale - Typing Chronicles.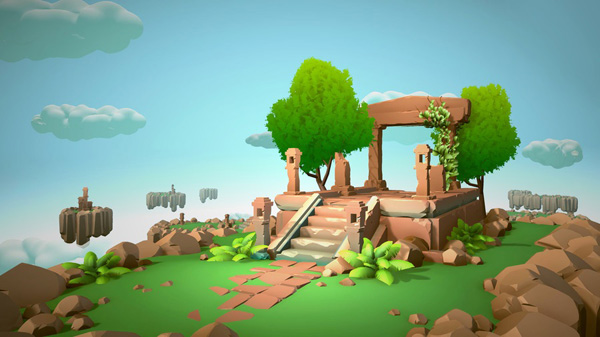 Houdini Engine for Unity
The UE4 plug-in has been recently updated to a second version that has a redesigned core architecture and is more modular and lightweight. This version includes a new interface, support for world composition, blueprint support and a wealth of improvements and enhancements.
Customers can access up to 10 of these licenses per studio through the SideFX website, and request as many as they need through their account manager. For other host applications, such as Autodesk Maya, Autodesk 3DS Max, proprietary plug-ins, and for Batch processing on the farm, Houdini Engine licenses are available for rent. These licenses are also available as volume rentals for medium and large studios. Details are found here.
Houdini Engine Indie will continue to be free for limited commercial projects where the indie studio brings in less than $100K USD. www.sidefx.com