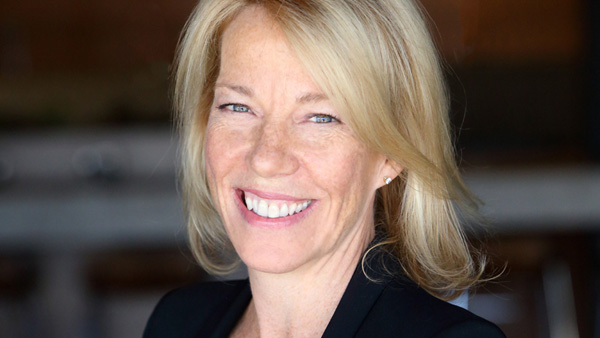 Visual effects and animation company DNEG has announced the appointment of Erika Burton as Executive Vice President, VFX - Global Head of Studios, based in Los Angeles.
The appointment comes at an exciting time for DNEG, which last month picked up both Oscar and BAFTA awards for its work on Christopher Nolan's 'TENET'. As the company moves into a new phase of its growth, Erika will operate as part of DNEG's senior leadership team, helping to establish and implement the company's organisational vision, goals and objectives, as well as using her extensive network of industry contacts to help attract further high-profile work.
Erika brings over 25 years of senior-level experience to her role at DNEG. Her most recent position was as EVP, Global Features & Streaming VFX at Method Studios, where she led the company's visual effects business across its many locations. Prior to this, she held senior leadership roles at a number of major studios including Digital Domain, PDI / DreamWorks Animation, Walt Disney Animation Studios and Rhythm & Hues. She is a member of the Academy of Motion Picture Arts and Sciences, the Producers Guild of America and the Visual Effects Society.
In her new role, Erika will work with Merzin Tavaria, President, Global Production and Operations. Together, they will oversee the organisation of DNEG's production capabilities and the efficient delivery of work across its global locations, while identifying and implementing process and workflow improvements.
Speaking about the appointment, DNEG CEO Namit Malhotra said, "I'm delighted to welcome Erika to DNEG at this important point in the growth of our company. Her wealth of experience, coupled with her talent, creativity and deep industry relationships make her an important addition to our senior team. Working with Merzin Tavaria, she will be a driving force in guiding our global VFX production ambitions to the next level as we continue to innovate and scale, and move into exciting new business areas."
Commenting on her new role, Erika said, "I am excited to be joining DNEG's talented team. With five Oscar wins out of the last seven the quality of DNEG's work is world-class, and I'm looking forward to leading and strengthening the company's production capabilities even further. Our industry has evolved dramatically over the past 14 months, and DNEG has positioned itself well to capitalise on exciting new opportunities as we come through these unprecedented times. I am proud to be joining a global team that is continuously pushing the boundaries in visual effects."
DNEG is currently in production on movies such as 'The Matrix 4', 'Uncharted', 'Venom: Let There Be Carnage', 'Bullet Train' and 'Slumberland' and episodic projects including 'The Wheel of Time' and 'Doctor Who' S13. www.dneg.com