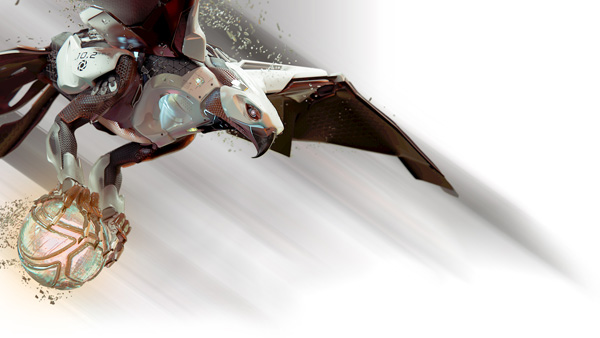 Luxion KeyShot 10.2 includes major improvements for caustics, a redesigned Materials Library, a Configurator UI style for touch screens and a new Mesh Simplification Tool. New import options and many other improvements relating to the materials, user interface and workflow capabilities have all been updated since KeyShot 10 was released in late 2020.
The new caustic algorithm developed for KeyShot 10 is now upgraded to handle thousands of lights. It runs fast on the new NVIDIA RTX Ampere GPUs, and allows details and fine structures in the caustics to be seen in much less time, both close up and at a distance. Caustics have also been improved for smooth environment lighting and more consistent brightness.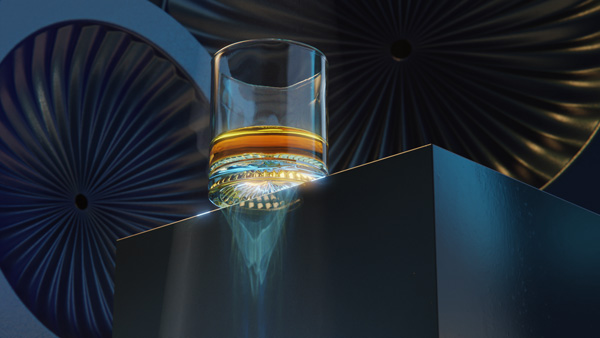 KeyShot has been using progressive photon mapping – the first algorithm capable of rendering global illumination and caustics in general scenes – from the beginning, and has been able to render caustics in a single step since the first release. KeyShot then used a newer development of adaptive progressive photon mapping to compute both caustics and complex indirect illumination.
As this algorithm is complex and requires complex data structures to keep track of the photons, it only runs on the CPU. KeyShot 9 was the first version of KeyShot to take full advantage of the GPU. RTX combined with the CUDA programming framework made it possible to run all components – ray tracing, photon mapping, shading and so on – on the GPU.
The developers' goal for KeyShot 10 was to improve the photon map and obtain faster caustics, resulting in an algorithm that can handle thousands of lights, renders highly detailed caustics up close and runs very fast on the new NVIDIA RTX Ampere GPUs. It revealed details and fine structures in the caustics that normally would not be seen due to the time it takes to achieve this level of detail. Read more about Luxion's work with caustics from Dr Henrik Wann Jensen (M.Sc., Ph.D), Chief Scientist at Luxion.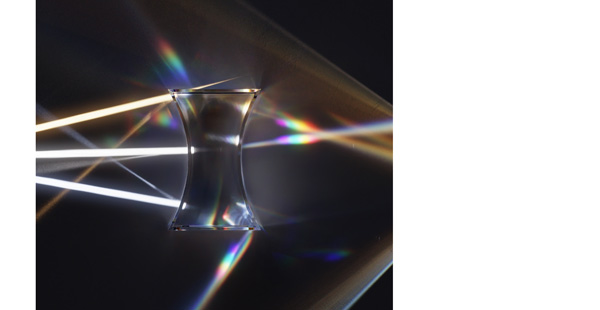 More Updates in KeyShot 10.2
The new Mesh Simplification Geometry Tool is used to reduce the number of triangles in a mesh while keeping the overall shape. This tool is useful to simplify geometry for later use in applications in which performance relies on the number of triangles in the model. If your model contains NURBS, the Re-Tesselate tool usually gives better results.
For models without NURBS, the new Mesh Simplification tool prevents the need to reduce the quality in the modelling, simply to allow you to re-import it into KeyShot. This can be useful, for example, if you need to simplify your geometry for later use in KeyVR or other AR applications.
The new KeyShot Materials Library has been re-built with material-specific thumbnails to visualise material appearance and properties more accurately. Users now have the option to select the thumbnail style from among seven different models for preset, downloaded, or newly created materials. Further to this, the library will now load resources dynamically, and no longer locks the library while loading.
Users can now add metal flakes to the paint materials from KeyShot's set of Axalta automotive paints. There are also new options for Flake Size and Flake Density. The metal flakes are randomly distributed and will match the specular reflection and colour of the underlying Axalta paint material.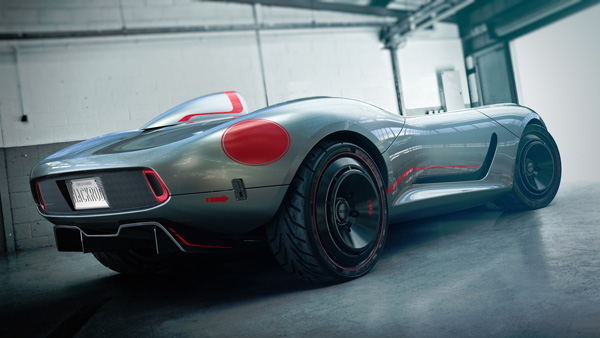 Randomly distributed metal flakes can be added to Axalta automotive paint materials.

It's also possible to improve the visual appearance of metallic paints with clear coat roughness. The metallic paint clear-coat layer, by default, creates perfectly clean reflections, but if a satin or matte paint effect is needed, the clear-coat roughness value may be increased, spreading out the reflections on the surface for a matte look.
Touch-Friendly is a new Layout Style available in the Configurator Wizard that displays a minimal interface for Presentation mode. The new style adds customisation options specific to the interface elements including options for size, colour, styling and icons. Previous configurators may be updated to use the new style by choosing Touch-Friendly in the Layout Style options.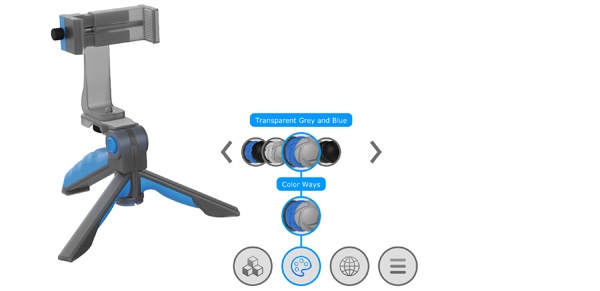 Touch-Friendly is a new, simpler Layout Style available in the Configurator Wizard
New Link Duplicate materials make it possible to locate and link scene materials that are the same.
The Split Object Surfaces Tool, which is used to split specific polygons from a single part, now has a new brush select option. The tool allows you to apply separate materials to a single part, or to work with parts separately when they have been modelled together.

Keyshot materials have been improved for USD/glTF export. New glTF Import and Draco compression for export are available, and FBX import has been improved. Updated support is added for Creo View, CATIA V5, plus support for Maya 2022 and SketchUp 2021.

The headless version – without a GUI or access via a programming language – supplies more functions and a separate executable file. KeyShot 10.2 is available immediately for download and purchase at www.keyshot.com