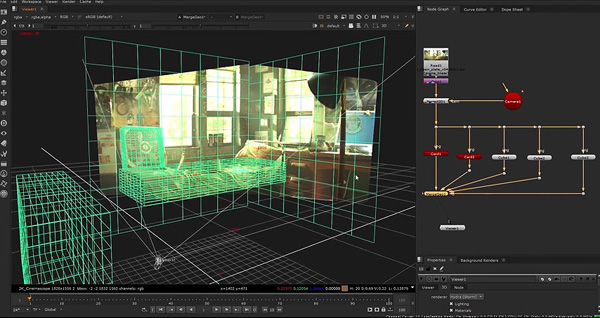 Hydra Viewer in Nuke
Christy Anzelmo at Foundry has moved up to become Chief Product Officer, leading the delivery of Foundry's product portfolio for Media & Entertainment and Digital Design. Christy first joined Foundry in 2015 and has been working as Senior Director of Product, heading product management and product design on Foundry's VFX compositing and review tools Nuke, Hiero, Cara VR and Flix.
In this new role of CPO, she will work with the company's product management and product design teams on the vision and roadmap for Foundry's products, taking responsibility for introducing new tools and software.
Christy studied at Cornell University and the University of Colorado Boulder. Her background in product design and business management extends over 15 years, and includes product leadership experience in fashion, electronics and software. Over that time, she has thought of her role in terms of developing creative ideas into successful products, and has focussed on that process throughout her career.
She said, "I have also been fortunate enough to work with passionate and dedicated VFX and animation artists and the teams that support them. They have been a continuous source of inspiration and motivation as innovation went ahead for the Nuke family."
Striking a Balance
Christy Anzelmo, Chief Product Officer at Foundry

Christy and the teams she works with need to carefully balance innovation with the core improvements and maintenance. "That's the ongoing challenge for established products like much of Foundry's portfolio. Because our products sit at the centre of pipelines, we tend to start from a baseline of technical and hardware requirements, following the VFX Reference Platform, for example.
"Then we build in core improvement projects that benefit the majority of artist workflows, and leave some space for the 'delighter' features – the ones artists aren't expecting – and for niche workflows and experimentation. Since my background is in fashion, I tend to think of building a product plan like merchandising a collection. You need the right amount of black t-shirts and jeans, as well as trendy new ideas to excite customers and push the product line forward."
Cultural Connections
She mentioned two aspects of Foundry's culture that help manage this balance. "The first is the close connection between our Research team and the product development teams. Research tends to focus on longer-term technology trends, and product teams tackle mainly core engineering and shorter-term projects, but we are all focused on the same mission of accelerating artists and teams and we work collaboratively to deliver new technology to users.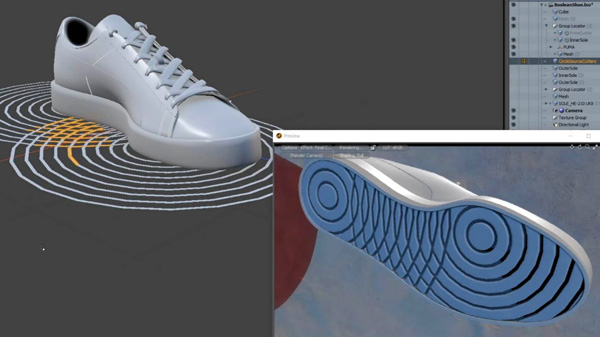 "For example, the Machine Learning tools released in Nuke 13 came from a collaboration between the Research and Nuke teams. We could see potential in ML to accelerate image processing, often at the expense of artist control. To re-gain some of that control, the Research team started several projects, experimenting into whether implementing artist-driven ML training into Nuke would be feasible.
"Once the team established that this would be possible, the Nuke product designers, developers and product managers worked hand-in-hand with the Research engineers to develop this experiment into a production-usable toolset we could deliver in Nuke."
The second area that Foundry's product teams focus on is connecting and working with customers to stay on the pulse of what they need, in order to adapt quickly. Last year when the pandemic took hold, they quickly re-prioritised some longer-term projects related to remote review from Nuke Studio and Hiero, and roaming licensing features. As the industry shifted abruptly to remote working, those new tools and features were pushed out to clients straightaway.
Changes in the Workplace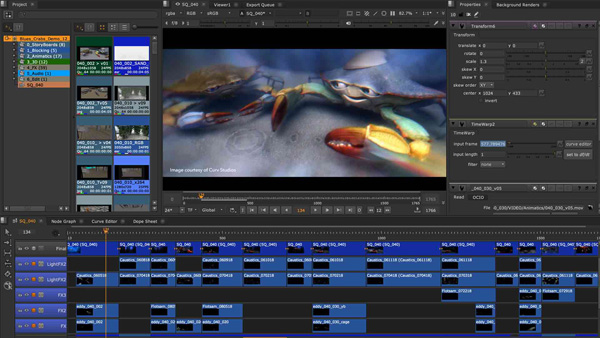 Because the last 18-month period has resulted so much change for users, Christy sees her product management and product design teams' roles changing as well. Nevertheless, she believes strong product management is crucial to keeping development efforts focused on what artists need. "That's especially true during times when artist and studio requirements are evolving quickly. I expect we will push harder to collaborate and understand the artist experience, now that on site studio visits are less likely to happen for a while.
"With the explosion of remote work in VFX, in the next product cycles, I also see a greater emphasis on improving the user experience – that is, making Foundry tools easier to learn and use for artists working from home now, long term, as well as thinking about how we can enable more collaboration for remote teams. Luckily, we are seeing exciting technological developments that will enable new workflows of this kind, from USD to the expansion of cloud-based workflows." www.foundry.com