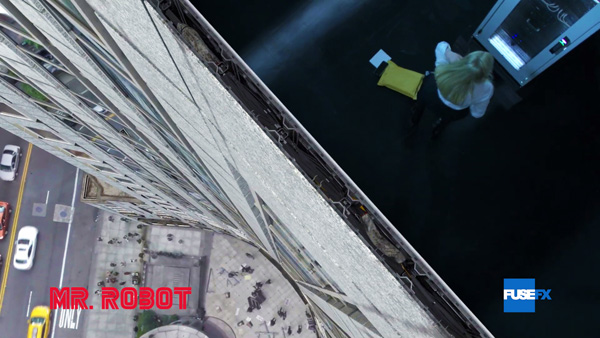 FuseFX visual effects studio, performing services for television, film and commercials from eight studios in North and South America and Australia, has promoted key staff members to leadership positions at its New York and Atlanta studios.
At FuseFX's Atlanta location, launched in early 2020, Brian Kubovcik will now serve as head of studio and senior VFX supervisor. Brian is an Emmy-nominated VFX supervisor who joined FuseFX's New York office in 2015. Brian is collaborating with filmmaker Ava DuVernay on her projects 'DMZ' and 'Naomi' as VFX supervisor. He has previously worked on critically recognised series including 'Pose', 'Invasion', 'The Blacklist', 'The Tick', 'Survive' and 'Mr. Robot'.
Brian is joined at the Atlanta studio with long-time FuseFX leader Lindsay Seguin. Lindsay has been a staple in the New York office since its inception in 2014. She makes the transition to Atlanta as head of production and executive producer. Along with Brian, she was part of the Emmy-nominated team for 'Mr. Robot', and served in prominent roles on other projects such as 'When They See Us', 'Invasion', 'The Blacklist', 'Luke Cage' and 'American Made'.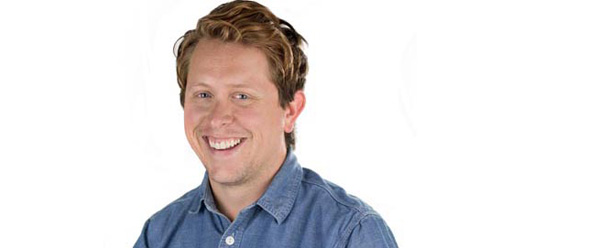 Head of studio and senior VFX supervisor Brian Kubovcik
"I'm excited about leading this team of talented VFX professionals in Atlanta. For me, it's a special moment to be able to partner with my long-time colleague, Lindsay Seguin, to grow our Atlanta office together. Our goal is to harness and foster the talents of our valued artists to continue to deliver high quality work that our clients require," Brian said.
Lindsay also said, "I am super excited to partner with Brian in Atlanta. There is an amazing team here, and we are really looking forward to continuing to grow with them."
"Brian and Lindsay have been with FuseFX for a long time, providing leadership at our studio in New York," said FuseFX founder and CEO, David Altenau. "Having a couple of established veterans who have grown up within the New York market take the reins in Atlanta gives me great confidence about the team they are going to build there, and the visual effects they will produce. This is a well deserved opportunity for both of them to take new leadership roles within FuseFX and lead a new studio location."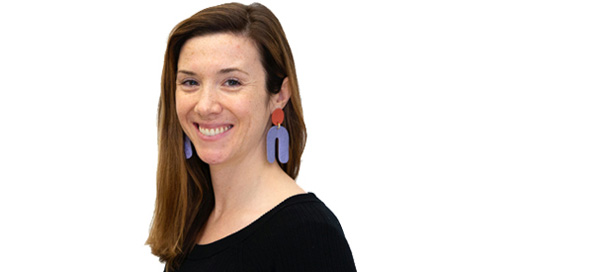 Head of production and executive producer Lindsay Seguin
FuseFX in New York City
John Miller has been promoted to head of studio-NY and senior VFX supervisor. Working with him in new roles at the studio are executive producer Lauren Montuori and Ariel Altman, senior VFX supervisor and head of creative.
John has over 20 years of experience in television production, feature film production and post. He has created and managed visual effects, graphics and editorial departments at facilities in New York including Princzco Productions, Flicker VFX @ SMA, Moving Images, Point 360 New York and Perception NYC. His credits with FuseFX include 'Mr. Robot', 'When They See Us', 'Iron Fist', 'Castle Rock', 'Tell Me A Story' and 'Sneaky Pete'. John has also worked on Marvel films, including 'Avengers: Age of Ultron' and 'Captain America: The Winter Soldier'.
"I am excited to begin my new role as FuseFX New York's head of studio and senior VFX supervisor. I am looking forward to leading and growing the talented creative/production team as we continue to take on a larger number of complex projects, and strengthen our relationships with our global partners in the FuseFX community. Lauren, Ariel and I have been in the trenches on some of FuseFX NY's biggest projects, managing client creative and production expectations. Through our close working relationship, we have created a shorthand that has become invaluable as we move into our new roles," John said.
Lauren Montuori as executive producer has more than 10 years of experience in visual effects and animation. Her recent work at FuseFX includes contributions to 'Prodigal Son', 'Black Lightning', 'Iron Fist', 'The Dangerous Book for Boys', 'The Get Down', 'The Blacklist' and 'Mr. Robot', which earned her VES and Emmy nominations. Lauren's previous experience includes 'Horton Hears a Who', 'Brave', 'The Girl on the Train', 'Winter's Tale', 'The Secret Life of Walter Mitty', 'The Adjustment Bureau' and 'Salt'.
"I'm looking forward to partnering with John and Ariel while moving into this new role. We have an incredible team, and I look forward to continuing to help support the company's growth and talent with them in New York," she said.
Ariel Altman, now senior VFX supervisor and head of creative, has been part of the New York team since its launch in 2014. Ariel's 10 years of experience as a compositor and supervisor include credits spanning television, commercials, broadcast media and music videos. Recent work includes HBO's 'I Know This Much Is True', 'The Blacklist', 'Kevin Can Wait', 'Bull', 'American Made', 'Luke Cage', and 'Mr. Robot', for which he also received an Emmy nomination in 2018.
"Our focus on creative approaches in partnership with our clients has been the core of our growth since opening the NY office seven years ago. I'm pleased to continue this work in my new role and continue our mission of telling great stories. I couldn't ask for better partners in John and Lauren," said Ariel.
Dave Altenau said, "John, Lauren and Ariel have been key members of our team and led projects for FuseFX in New York for many years. All three are consummate professionals with proven track records delivering award-level visual effects, and now have an opportunity to take our New York studio to the next level." fusefx.com