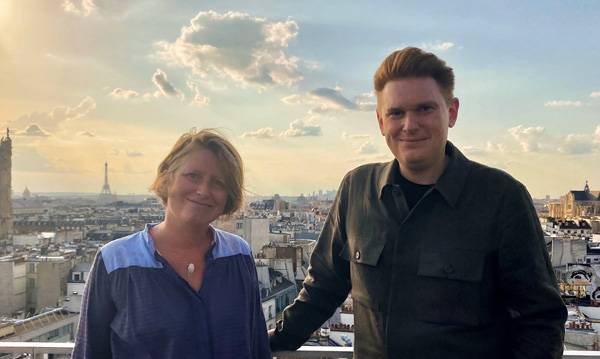 Visual effects studios MPC and Mikros have formed an alliance of their episodic and film divisions. Mikros, a French company with over 35 years in the visual effects industry, has been a Technicolor brand since 2015.
The combined studios will operate under the MPC Episodic brand and will continue to make PreProduction and VFX services available to the French features and episodic market, and beyond.
The strategic move to integrate Mikros' episodic and film division with MPC Episodic bolsters MPC Episodic's market presence as a full-service global VFX studio, adding to its established studios in Berlin, London, Los Angeles and Bangalore. Meanwhile, Mikros Animation and Mikros Advertising will remain as they are.
The Paris and Liège based Mikros studios are headed by MD – France and Belgium, Béatrice Bauwens, previously MD at Mikros VFX. Recent film and TV projects by the studios include 'Into the Night', 'Lupin', 'Aline', 'The Forgotten Battle' and 'Annette', which opened the Cannes Film Festival on 6 July.
"Bringing our creative and technical expertise to projects and getting involved with filmmakers to bring solutions has always been our driving force," Béatrice Bauwens said. "We share with the MPC teams the same passion to find solutions that best serve the stories. The association of Mikros VFX and MPC Episodic is a great opportunity for the teams to have access to the world's highest technology and an exceptional community of talent for the benefit of our clients in Paris and Liège. We are proud to bring our French and Belgian touch to the MPC brand."
MPC Episodic's Global MD Tom Williams said, "I'm delighted to welcome the incredible talent of the Mikros VFX team. Joining forces affirms our commitment to provide the best VFX talent and technology to our clients anywhere in the world. France has a rich history of filmmaking and we are honoured to have the opportunity to work within the French market and offer our international clients access to the wealth of talent available in Paris and Liège, as well as more VFX production tax rebate options."
Since its launch in January 2020, MPC Episodic has seen exponential growth, attracting some of the industry's best creative talent including Executive VFX Supervisor Pete Jopling (The Third Day, Battleship), Executive VFX Producer Christopher Gray (The Witcher, The Boys), VFX Supervisor David Sewell (Chernobyl, Les Misérables) and VFX Supervisor Sheila Wickens (Doctor Who, Big Little Lies). MPC Episodic has since completed work for Sky / HBO's series 'The Third Day', Warner Bros. Television's 'Pennyworth' and 'Lisey's Story' and is working with clients including AppleTV+, Bad Robot, BBC Studios and Amazon Studios. www.mpcepisodic.com