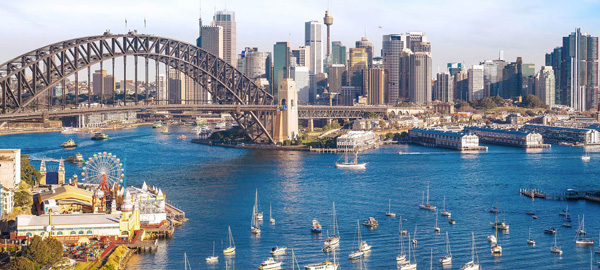 Industrial Light & Magic has announced that Rob Coleman has rejoined the company as a Key Creative for Feature Animation at ILM's Sydney studio. ILM also announced the return of Randal Shore, who will be rejoining the company's Vancouver studio as an Executive Producer in Feature Animation.
Both Rob and Randal are joining at a critical stage of innovation at Industrial Light & Magic, overseen by Janet Lewin, who now leads ILM as both Senior Vice President and General Manager, alongside Rob Bredow, ILM's Senior Vice President and Chief Creative Officer. With the recent expansion of ILM's virtual production and StageCraft systems, as well as the fast growth of the company's studios around the world, they are arriving at a pivotal time.
Rob Coleman in Sydney
"Rob Coleman has a long history at Industrial Light & Magic, having worked alongside George Lucas on the prequel trilogy, and Dave Filoni on The Clone Wars," said Rob Bredow. "With a 35-year tenure in the industry, he is a terrific mentor and a powerhouse as an animation supervisor, with endless enthusiasm for the craft.
"In his new role, he will continue to deliver the unparalleled creativity that has continued to define him as a leader. Rob's many years of creative supervision in animation make him the ideal fit for our upcoming projects, rejoining us as we work on multiple animated features in addition to a large number of visual effects shows. I'm so happy Rob is back – he typifies the best of what we do here at ILM."
Rob Coleman, Key Creative for Feature Animation at ILM in Sydney.
Rob had a long, active history at ILM as an Animation Supervisor before focusing on work within Lucasfilm Animation. He was twice nominated for the Academy Award for his work on Attack of the Clones and The Phantom Menace, and received two BAFTA Awards for his work on Men In Black and The Phantom Menace.
Prior to this, Rob worked as an Animator on projects such as The Mask, The Indian in the Cupboard and Dragonheart, to name a few. He moved to Lucasfilm Animation in 2005 to work in development leadership on Star Wars: The Clone Wars. Most recently, he worked as an Animation Director at Dr. D. Studios on Happy Feet Two, and as Head of Animation at Animal Logic, supporting The LEGO Movie, The LEGO Batman Movie, and Peter Rabbit.
"I could not be more excited or humbled to be back at ILM," said Rob. "In my time in animation, I've been lucky enough to work on some truly industry-defining films, but the pipeline of projects that ILM has ahead of it is exhilarating, and I'm thrilled to be a part of it."
Randal Shore in Vancouver
During his tenure at Industrial Light & Magic, Randal Shore was the Executive in Charge of ILM's Vancouver studio, playing an instrumental role in both launching the studio and managing its growth over the years, as well as working in executive leadership on No Time to Die, Jungle Cruise, Black Widow and The Mandalorian.
Before joining ILM, Randal held high-level positions at two other Canadian visual effects houses, The Moving Picture Company (MPC) and Prime Focus. At MPC, he was Head of Production overseeing films such as Life of Pi, which was awarded the Oscar for Outstanding Achievement in Visual Effects in 2013. During his tenure at Prime Focus as Executive Producer, he oversaw the company's expansion from 45 artists to over 150, and worked on such films as Tree of Life and Tron Legacy.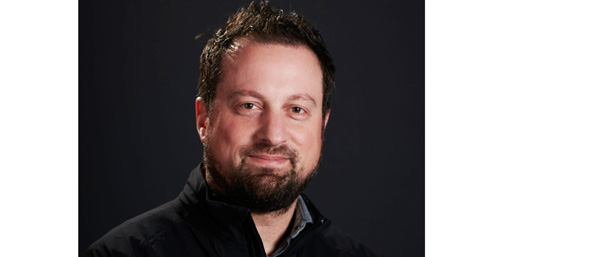 Randal Shore, Executive Producer in Feature Animation at ILM, Vancouver.
"Every project Randal oversees benefits from his collaborative stewardship, and we're thrilled that his journey has brought him back home to ILM," said Janet Lewin. "His wide breadth of executive leadership and animation experience make him the perfect person to step into this new role. He will be developing and growing our Feature Animation strategy while partnering with our clients to guide their projects through to completion."
Most recently, Randal was Head of Production for Tangent Animation where he oversaw the upcoming Maya and the Three for Netflix, bringing him back to his creative roots of producing animation. With Rob's and Randal's return to ILM, they will both play a key role in the company's continued push into animation.
"I am absolutely thrilled to be back at Industrial Light & Magic," said Shore. "We have some incredible feature animation projects in production, and I'm looking forward both to expanding our portfolio, and to working with our top class global studios." www.ilm.com