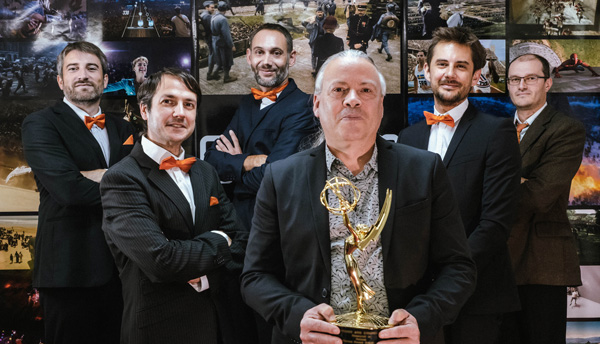 Golaem has been awarded an Engineering Emmy Award by the Television Academy for its software Golaem Crowd. Golaem Crowd helps artists to rapidly populate television shows, films and game cinematics by procedurally animating thousands of characters with life-like movement in real-time, while keeping artistic control.
Golaem functions support automatic navigation of characters, path planning and steering, including reactive collision avoidance, in order to create realistic human behaviours. These features have resulted in Golaem becoming a widely-used tool in CG character generation across the television industry.
From its first use in Pan Am and Once Upon a Time TV shows by Zoic Studio, to The Walking Dead, Game Of Thrones and more recently Lovecraft Country, Golaem has accompanied the rise of visual effects and especially crowd creation in TV Shows. Golaem products have been recognised as having enabled creators to deliver their vision while respecting budgets and deadlines.
Golaem Crowd helps artists generate and animate a large number of characters in various styles and forms using behaviour building blocks such as procedural animation, path-planning and navigation as well as physics, hair/fur and cloth simulation.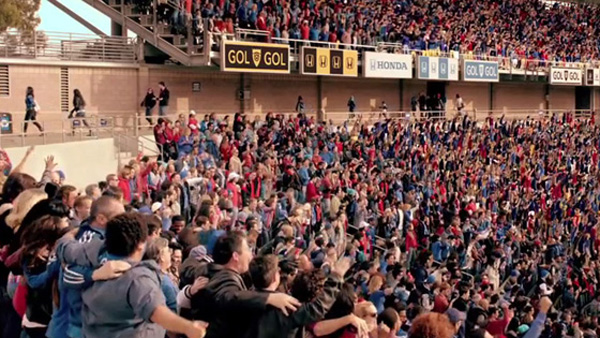 Artists can adjust or layout a scene by moving characters on the fly with the help of procedural tools, adapting their feet to the ground or adding variety to their appearance and animation. With Golaem Layout, artists always have final control because at any time during the process they can give a character a custom appearance or manually take over the animation.
Golaem CEO Stéphane Donikian said, "Receiving this Engineering Emmy Award is a great honour, as it acknowledges once again the contribution Golaem made to the television industry. 2021 was a very special year for Golaem, and not only because of Covid. We recently celebrated Golaem Crowd's 10 year anniversary, and we have the Golaem 8 release coming, which is the foundation for a whole new area of application for Golaem tools."
The Golaem Team will accept the Emmy Award during the 73rd Engineering Emmy Awards ceremony on Thursday, 21 October 2021. golaem.com