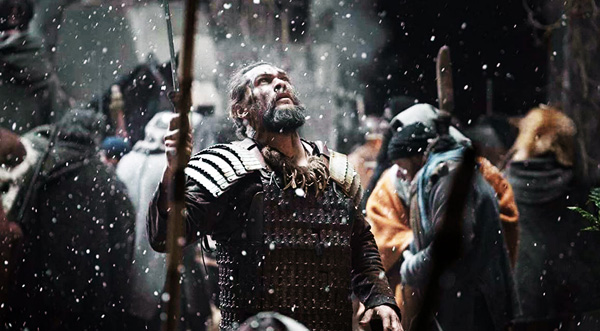 DeadDrop Labs works with post production houses, VFX studios, editors, animators, game designers and digital artists to help them optimise and take better advantage of their work environment. In particular, their team configures and customises the performance, flexibility and cost efficiency of the cloud to match specific company needs, and is an AWS Consulting Partner.
One of DeadDrop's customers is VFX and animation studio WeFX in Toronto, launched a little over a year ago in July 2020. Its team has grown quickly and now works on a range feature films and episodic television series. Founded by VFX Supervisor Mo Ghorbankarimi and director Pouya Badkoobeh, the studio most recently completed work on the second season of the fantasy drama 'SEE' on Apple TV+.
Minimising Risk
At this early stage, the facility has widely varying requirements for computing resources and has set up a scalable hybrid infrastructure built on Amazon Web Services (AWS) to manage the systems they have access to. To minimize risk, WeFX hired DeadDrop Labs to handle its AWS integration build.
The DeadDrop team now monitors and continues to make adjustments to the integration based on WeFX's needs. Using a cloud and AWS specialist identifies different cloud services that might be useful to them, and notes when something needs to change. "DeadDrop Labs helped us design studio infrastructure that is modern and adaptable," said WeFX Head of Technology Laurence Cymet. "Their team helped us build a platform that can expand to take advantage of the scalability of the cloud and AWS, which is important because our project flow and resource demands can be unpredictable."
During the build, WeFX's IT team focussed on establishing the studio's physical infrastructure, and DeadDrop Labs worked alongside them to architect and develop complementary systems on AWS. Laurence said, "We knew that we wanted to use AWS because its infrastructure is well suited to supporting VFX without major investment – it scales rapidly, users only pay for what they use and the environment is secure. The DeadDrop team knows its services and how it works, inside and out."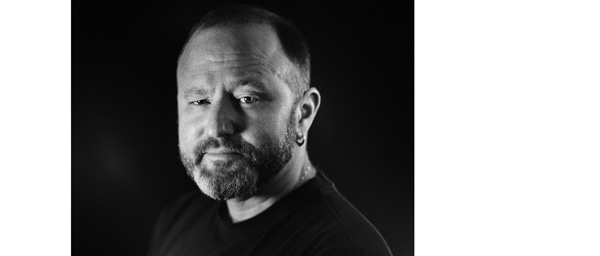 WeFX Head of Technology, Laurence Cymet
Using their IT skills and understanding of the needs of media and entertainment companies, DeadDrop Labs designs, secures and optimises connectivity to the cloud. They also use a pipeline approach to secure the infrastructure, both physical and cloud, and make it operationally robust for the software WeFX uses.
Because supporting rapid growth during a pandemic presented significant challenges due to hardware shortages, the studio deliberately chose to incorporate a cloud component into their infrastructure to help scale resources. Encouraged by a successful experience using virtual workstations running on Amazon Elastic Compute Cloud (EC2) G4dn instances, with AWS Thinkbox Deadline software for render farm managagement, WeFX has started to broaden its AWS usage.
Bridging Capacity
The team has used AWS virtual workstations to offset heavy workloads on their physical workstations, and taken advantage of AWS burst rendering services at critical times. Recently responsible for delivering a large-scale, highly detailed full-CG environment shot on a tight schedule, involving over 1.6 TB of data, WeFX rendered the shot in three hours using the cloud.
Using the expertise of DeadDrop Labs for guidance, the studio was able to scale its render compute resources quickly, launching more than 300 instances and more than 40,000 cores on AWS. "The DeadDrop Labs team helped us quickly bridge the render capacity we already had in place to AWS for burst rendering, without having to redesign and rebuild our pipeline. Now we have the capability to scale on demand when the situation requires it," said Laurence.
WeFX is exploring Amazon Simple Storage Service (S3) tiers and rendering with Amazon EC2 Spot Instances. S3 tiering is an automated service that monitors access patterns and automatically moves objects that have not been accessed within a defined period to lower cost access tiers. It can be used as a storage class for data with unknown, changing or unpredictable access patterns, independent of the object size or retention period. Amazon also automatically creates and stores copies of all S3 objects across multiple systems, to ensure availability and protect against failures, errors, and threats.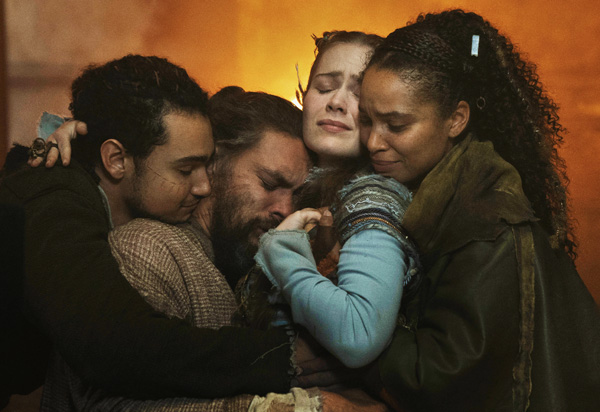 EC2 Spot Instances make temporarily unused EC2 capacity in the AWS cloud available at heavily discounted prices compared to On-Demand capacity. Although AWS can reclaim it at any time, it is useful for fault-tolerant, stateless applications, R&D or uses without firm deadlines.
Cost Analysis
Always responsible for sticking to budget, Laurence and his team closely monitor a cost analysis sheet created by DeadDrop Labs that aggregates AWS usage and simplifies budgeting decisions. It's also a useful tool for comparing costs of on-premises and cloud-based resources. DropDead's analysis shows how to track and perform tasks throughout the workflow, balancing the quality of the outcome with cost and the impact on schedules and timing.
"The potential of the cloud came to life for us when one of our artists needed more RAM in their workstation and it only took a few minutes to satisfy that need. Then being able to take advantage of burst render further solidified its value," Laurence said. "With the availability of AWS resources, we're able to take on larger projects without rebuilding our physical infrastructure." aws.amazon.com