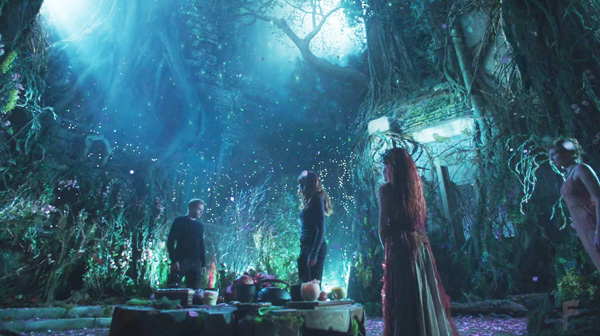 Folks VFX, specialising in visual effects for feature film and episodic productions, announced the opening of its fourth visual effects studio in Saguenay, Canada. The new studio adds to Folks VFX's existing footprint in Montréal, Toronto and Bogotá, Columbia.
The Saguenay location will operate as an extension of the Montréal facility, allowing the company to continue to take advantage of the strong growth in demand for visual effects in Québec. Sébastien Bergeron, co-founder and president of Folks VFX, aims to create 60 to 70 skilled jobs with this expansion, which will bring the total employees in the FuseFX family of brands to nearly 1,000 artists and professionals worldwide.
Folks VFX was founded in 2012 is based in Montréal and is part of the FuseFX group of studios, including FuseFX and Rising Sun Pictures, comprising ten locations worldwide. Overall, the Saguenay location becomes the tenth studio location in the FuseFX portfolio. Folks has delivered work on such notable projects as The Umbrella Academy, See, The Mysterious Benedict Society, Shadowhunters, Arrival, The House with a Clock in Its Walls, Zombieland: Double Tap, Beauty and the Beast, Motherland, Fargo, Mrs. America, Goon: Last of the Enforcers, Legion and 12 Monkeys.
"I was born and raised in Alma, Canada, and studied media art and technology at Cégep de Jonquière, so it's a dream to see Folks VFX open a studio in Saguenay," said Sébastien. "This new location allows us to offer workers in our industry the opportunity to evolve in the universe of visual effects at our office while enjoying the great outdoors, the legendary beauty of the region, and its lifestyle."
The company's recruitment strategy aims to attract visual effects artists to the region and create new quality jobs in the visual effects sector, which does not currently exist in the region. Patrick Bérubé, general manager of Promotion Saguenay said, "The diversification of our economic activity is a constant goal. Therefore, it is a great pleasure to welcome a new industry, the rapidly growing sector of visual effects, to the region." https://folksvfx.com/