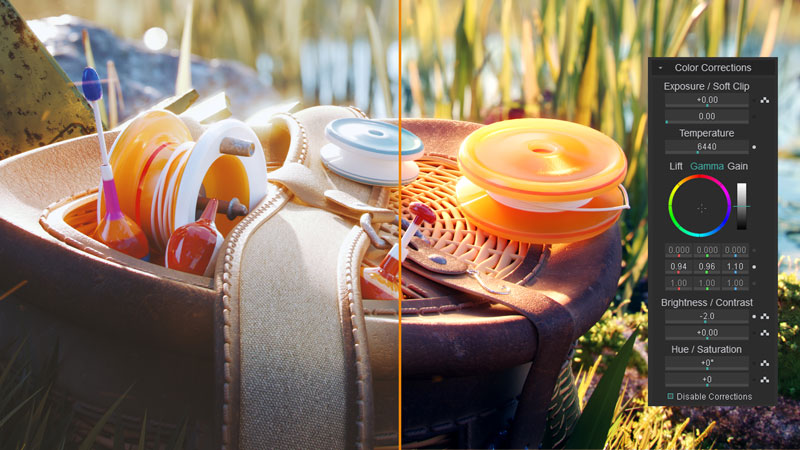 Colour correction.
Chaos Player, a fast-loading image sequence player, is now part of V-Ray Collection, which now gives artists access to 15 visualisation applications from a single license. As a major upgrade to V-Ray's Pdplayer, other improvements for VFX and animation workflows include high resolution floating-point compositing, A/B wipes and full OpenColorIO (OCIO) v2 support. Animators and supervisors can playback sequences almost instantly, allowing them to make decisions on the fly more easily as work progresses.
Chaos Player functions as a single standalone application, and supports all industry-standard image formats, including multichannel EXR renders. With a smart cache that instantly loads and plays back newly rendered and updated frames, it is made to deliver smooth playback of UHD image sequences with tools for live multilayer compositing, interactive colour adjustments and collaborative markup. The high-DPI interface is also compatible with high-density and high-resolution displays.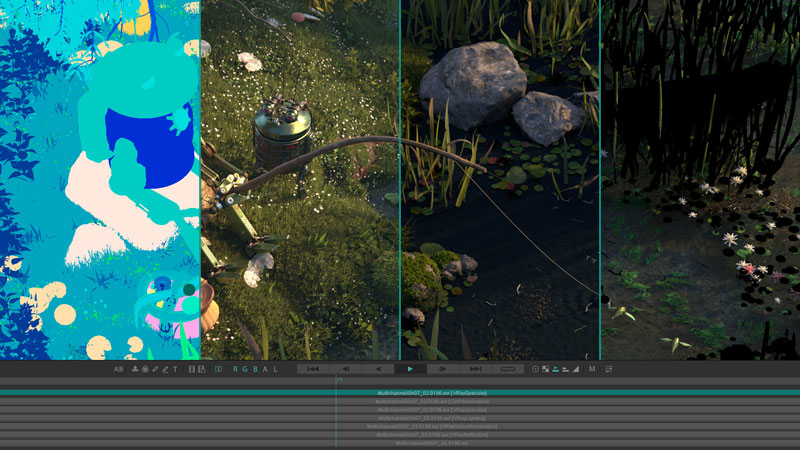 Basic compositing.
"Chaos Player is part of our daily workflow for nearly every project that comes through our door, as it's always saving us time, whether we are working on feature films or streaming content from Netflix and HBO," Dmitry Vinnik, technical director at Silhouette Images said. "The ability to load multiple 4K multichannel EXR sequences at once and cycle through layers is crucial to our team."
Multiple sequences can be layered for simultaneous playback. By stacking layers, you can composite, edit and cut, make technical checks and so on. Sequences might be variations of the same shot to compare, or an artist may have multiple shots of an animation and the want to see how the colours and motion look together.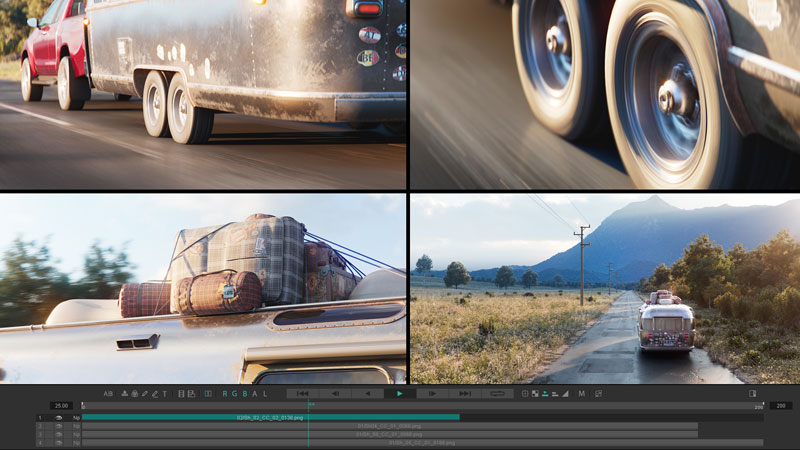 Simultaneous sequence playback.
Animators can now compare up to four versions of a shot in playback simultaneously in real time, either using A/B wipes or side-by-side in a mosaic. Chaos Player also now supports keying and layered compositing of 32-bit, high-dynamic range image sequences in real-time while playback is running. To start on editing, shots can be arranged and sequences quickly cut, while adding animated fade effects.
The player will then export your work out to After Effects or Nuke to refine for final output, or to MP4 or various other image formats. These edits, compositions, animation previews and frame sequences can be shared on an HTTP server or directly on a broadcast monitor and the team can then exchange ideas by adding text and brush annotations. www.chaos.com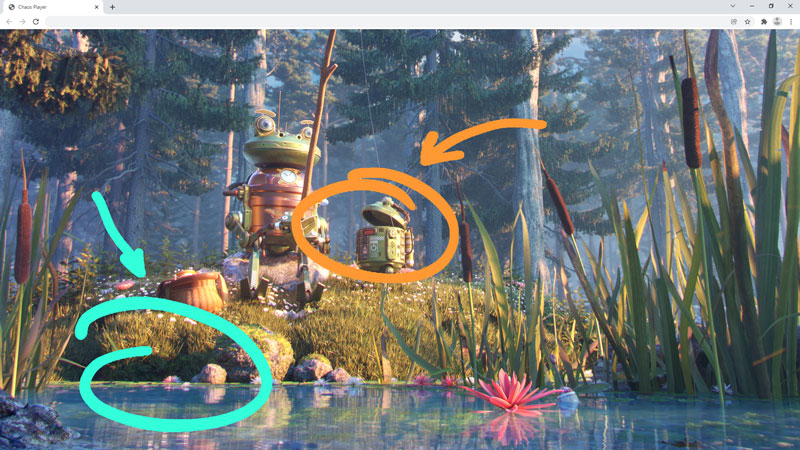 Sharing notes for collaboration.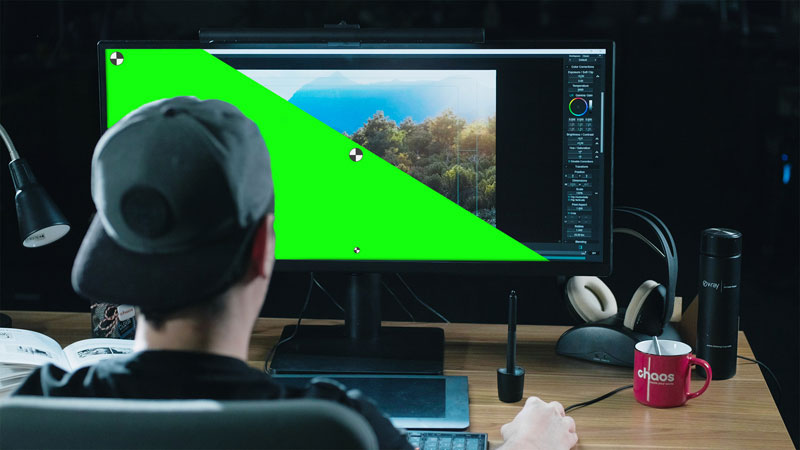 Keying for composites.