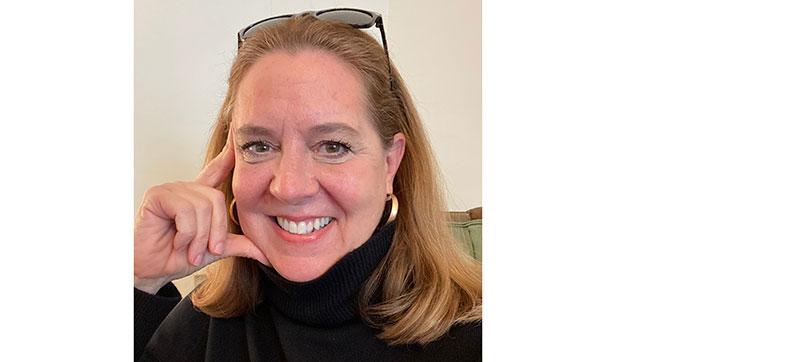 Conductor Technologies announced that Julie McDonald has joined the company as Head of Business Development. Conductor is a secure cloud-based platform that enables VFX, VR/AR and animation studios to seamlessly offload rendering and simulation workloads to the public cloud.
Julie comes to Conductor with an extensive background in visual effects, animation and production, having guided teams using cloud-based compute resources to create feature films and episodic series, and led business development for cloud-based animation platform Nimble Collective. Drawing on her experience in her new role, Julie will help studios and artists quicklygain pop-up render capacity
"I'm excited about the transformational time we're now entering with cloud technology. Using the cloud in production is not only viable, but in many cases essential, and Conductor has been strategic about empowering users to scale with cloud-based rendering in a way that's transparent, straightforward and flexible," Julie noted. "I love being able to support artists with great, accessible tools that move the industry forward in an effective way and am thrilled to join a company that aligns with that vision."
Conductor CEO Mac Moore said, "Julie really is the dream hire for us. She has faced the same challenges as our customers and has firsthand experience navigating technology demands in the production trenches. She was there early on in cloud tech at Nimble, and her more recent on-the-ground production insight will help us shape future developments and ensure that Conductor continues bringing the flexibility and power of the cloud to studios quickly."
Prior to joining Conductor, Julie served as a VFX Executive at Netflix, overseeing work for multiple projects simultaneously. In 2020, she held concurrent VFX Producer and Managing Director roles at Zero VFX, where she was a cloud transition leader on 'Ma Rainey's Black Bottom'. At Cinesite, she was VFX Producer on 'Murder Mystery' and for season two of 'Lost in Space', both Netflix projects. For cloud-based animation provider Nimble Collective, which was acquired by Amazon Web Services (AWS) in 2019, Julie helped manage the engineering team to ensure animation platform capabilities matched customer needs, then transitioned to Director of Business Development and onboarded the company's first commercial platform users.
Her lengthy career in entertainment includes a near-decade long stint at Pixar Animation Studios, starting as editorial and film out department supervisor for 'Toy Story' before shifting to post production supervision for 'Monsters, Inc', 'Finding Nemo' and the Academy Award-winning short film 'Geri's Game'. She also supervised final editorial for 'Shrek 2' at DreamWorks Animation and led Viz Media's anime streaming and on-demand production business unit for several years. Currently based in Boston, MA, Julie earned an MBA in International Finance from Mills College, and a bachelor's degree from University of California San Diego.
Conductor supports most industry-standard applications, including Autodesk 3ds Max, Maya and Arnold, Blender, Maxon Cinema 4D and Redshift Foundry NUKE, Cara VR, KATANA, MODO and Ocula Chaos Group V-Ray, Pixar Renderman, Isotropix Clarisse and others. www.conductortech.com