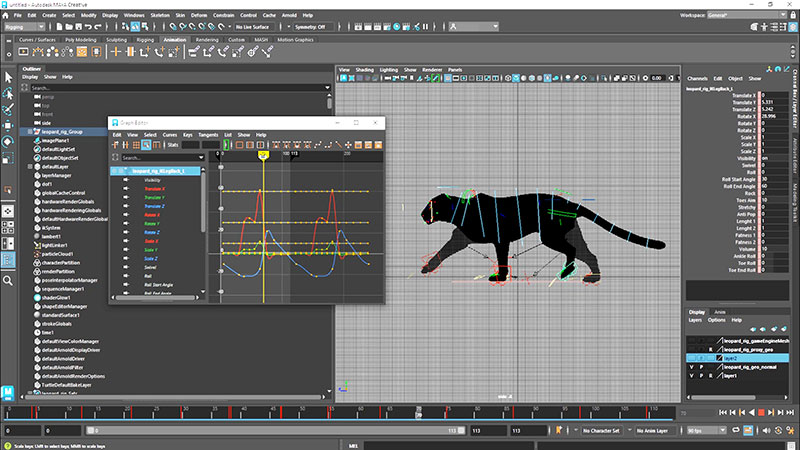 Animation Graph Editor
Autodesk has launched a lighter, lower cost version of Maya 3D software called Maya Creative. By lowering the barrier to entry, Autodesk aims to make content creation more accessible, especially to artists at smaller facilities. This more affordable version of Maya is intended as an option for teams and artists who need to scale capacity or access professional 3D tools temporarily.

For instance, VFX facilities now working for streaming services may be under pressure to create high quality content, very quickly, to please and retain subscribers.

"Although they're increasing, production budgets are not keeping pace with consumer demand, which puts pressure on companies to do more for less," said Diana Colella, SVP, Media & Entertainment, Autodesk. "As larger facilities enlist freelance artists and specialist VFX houses to scale workload capacity, there is more demand for affordable industry-standard tools. For studios to compete, creativity and efficiency are critical factors."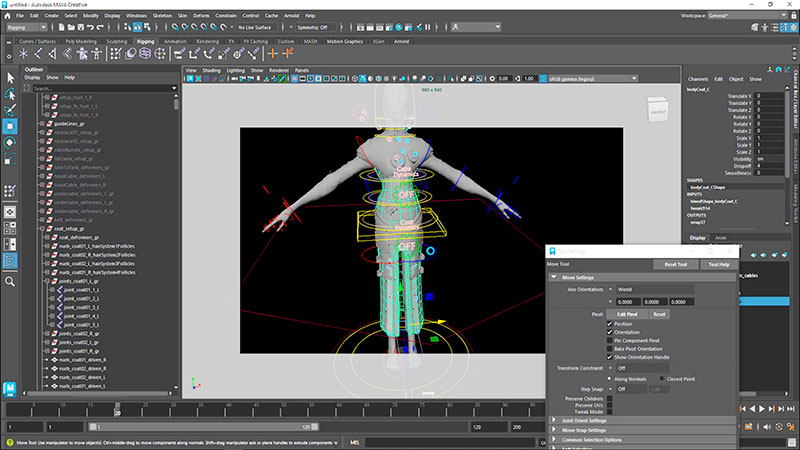 Rigging tools (Model courtesy of Adrian Bobb - www.adrianbobb.com)

Modelling, Animation, Rendering
Maya Creative focusses on Maya's modelling, animation, rigging and rendering tools, all of which are suitable for film, television and game development. Included are Maya's UV, lookdev and texturing functionality – nurbs and polygon modelling with OpenSubDiv for meshes – plus sculpting tools, and animation deformation for character set-up.
Where it is limited is in the dynamics and effects tools, but because it also includes Arnold renderer to support photoreal VFX and animation workflows, users can see their lighting, materials and cameras and camera sequencing in real time.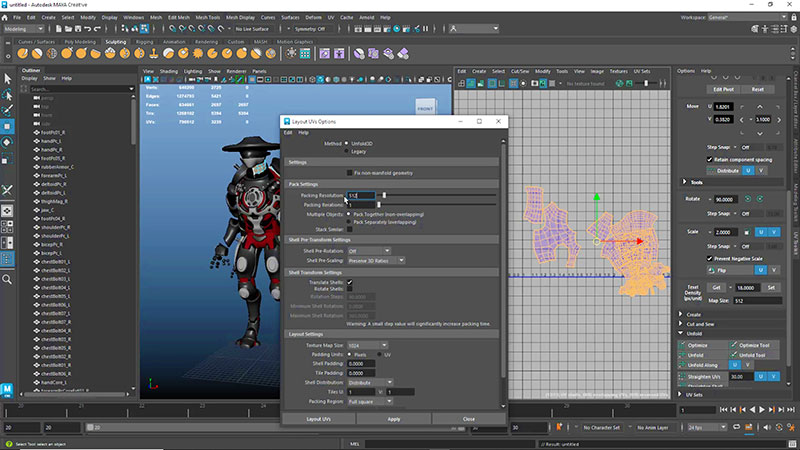 UV Editor (Model courtesy of Adrian Bobb - www.adrianbobb.com)

Animators have both a Graph Editor for keyframing and a Time Editor that navigates between clip-level views and key-level details with a clip-based, non-linear editor. It defines the timing operations of animation, and allows experimentation with combinations and variations of elements in a scene.
Motion graphics are available including the MASH procedural node network for effects and 3D type for branding work. Maya Creative comes with data and scene assembly functionality including native USD data support such as USD import/export, previewing and Maya editor workflows.
Pay-as-You-Go Access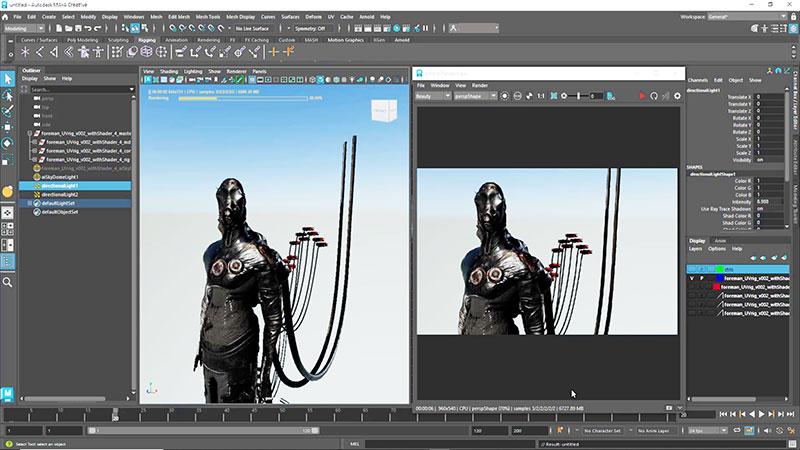 Arnold rendering (Model courtesy of Adrian Bobb - www.adrianbobb.com)

Maya Creative is available on both Windows and Mac. Instead of a subscription, artists use it as required for their work through Flex, Autodesk's pay-as-you-go option for daily product use. Autodesk's goal was to introduce a cost-efficient option for freelancers, boutique facilities, or small business creative teams, who don't need the same API access or extensibility required for larger production workflows.

Freelancer Clifford Paul said the best thing about Maya Creative is the flexibility it gives him to take on diverse projects. He is required to use a variety of programs across client work, and he can access and pay for Maya whenever he needs it. www.autodesk.com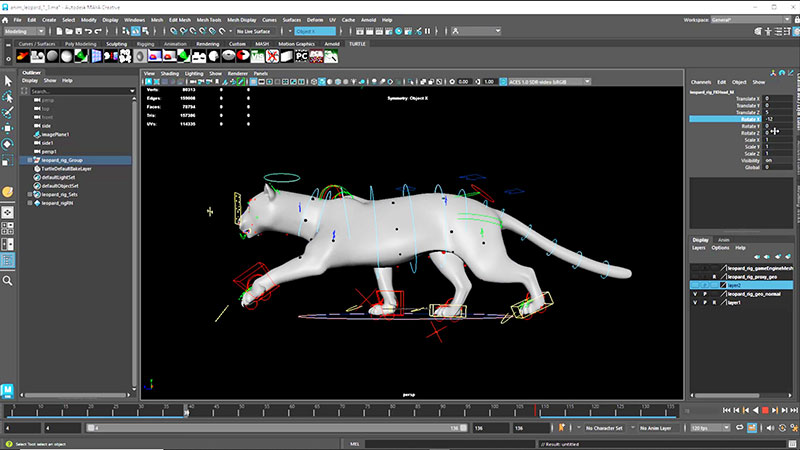 Cache playback