Platige Image Wrangles a New World of Rendering
Platige Image animation and visual effects studio in Poland works on a variety of projects ranging from games cinematics, television commercials and promotions to visual effects for films and shorts. The team has won two BAFTAs, and has been nominated for an Oscar, a Golden Palm at Cannes, and a Golden Lion at the Venice Film Festival.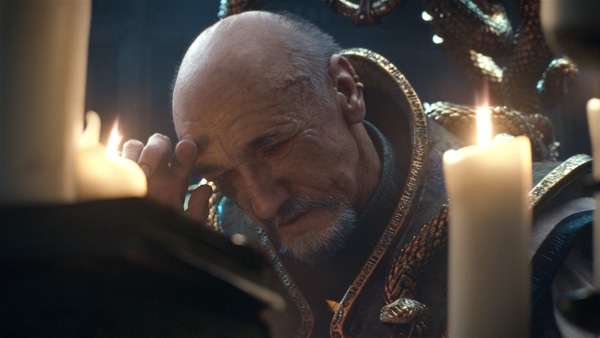 Most of Platige Image's work requires renders at full-HD or resolutions close to 2K, of varying aspect ratios. Textures range in size from 1K to 8K but most are 4K. Images may be lit with HDR lighting, with five to 10 additional light sources. All of these characteristics put pressure on the facility's render farm. Consequently, for the past five years, Platige Image has used PipelineFX Qube!, an intelligent render farm management system, to manage complexity across their projects.
On the Farm
Platige was first drawn to Qube! for its customizability and ease of use. "Qube! has an artist-friendly interface that displays all of the necessary data at once. I can manage all of my jobs, see the logs and even previews, directly from the UI," said Platige lighting artist Krzysztof Dębski.
"I hadn't used Qube! before I joined Platige, but once I did, I understood why it is used here. I don't know of any other render manager with such potential to be as artist-friendly. It also has an open-source style that can be combined with other software easily. It feels like it fills the last gap in a good production pipeline. Render software is now mainly V-Ray for 3ds Max and Arnold for Maya, but we still render some Maya projects with MentalRay, or Mantra in Houdini. We're probably using Arnold for 65 to 70 per cent of all render jobs. Also, a new one at our studio - if you can call it a renderer - is the Unreal Engine."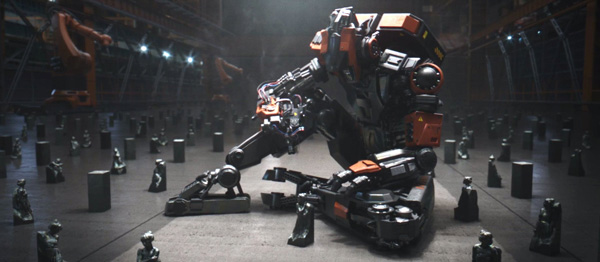 The hardware resources powering the Platige Image farm at any given time tend to depend on the project. The studio has a fair number of dedicated node computers, but may also connect some of their workstations to work overnight on simulations and caching scenes. In the final weeks before delivery of a project, they sometimes rent computers from an external company and connect them all through the renderfarm manager. "Let's just say we don't close any option," said Debski. "It's the project that dictates the way we will use the renderfarm rather than the other way around. That's why the flexibility of Qube! is important."
Transparent Management
Shot-review and playback tool Autodesk RV and production-tracking system Shotgun are used alongside the farm, creating an infrastructure for Platige employees to work inside. Renders feeding into Qube! are generally created using combinations of Maya, 3ds Max and Softimage modelling and animation software, composited with NUKE. Because Qube! is built to interact directly with all of these tools, the process of managing render jobs has become transparent, even to artists trying to use the software for the first time.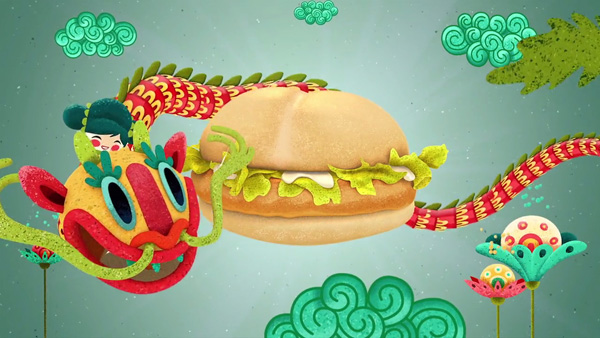 Qube! is used by almost all departments at Platige. That is, while it is devoted mostly to rendering 3D scenes and compositions, it also helps with simulations and caching. Debski said, "But in terms of its importance, in a production environment, you couldn't really say one component is more or less significant than another. For example, the renderers are picked depending on the rest of the pipeline and the client's objective. The question of importance lies in whether we are aiming for speed, for realism or for processing characteristics. The same thinking goes for the creation software, which is why pre-production is so critical."
Automation
Platige has taken advantage of the ability to automate tasks in Qube!, such as caching animation and simulations on Qube! or moving frames and files that the renderer needs to specific locations. Krzysztof Olszewski, Platige's lighting and rendering lead said that one of their first uses of automation was a submitter for work coming from Maya, 3DS Max and Houdini.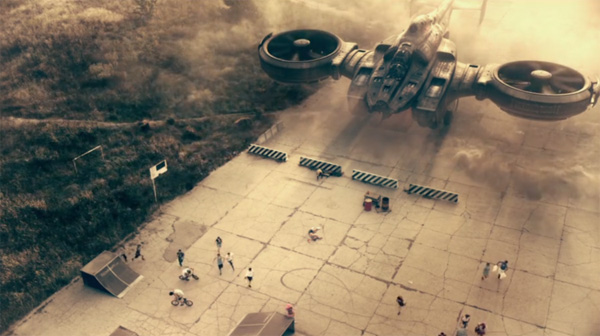 "This tool makes selecting job tags, shots, cameras, frame ranges and other variables a lot easier. We can limit the number of node computers that will be used, and set priorities. Depending on the project, we can also select computer groups," he said. "We can combine that information in Shotgun to set up a render for previewing only, at half-size, or only selected layers. By connecting it to the RV player, you can more or less start a preview directly from Qube! without searching through folders. You can also send the full render job to one folder, or each render pass to a subfolder.
Less is More
Debski said, "In our kind of work, I always feel that having to do less gives you more in the end. Also, for new team members – or just forgetful ones! – the submitter is a sanity check that won't allow you submit jobs if they don't fill various criteria. If you are desperately waiting for a job to end and you're away from your desk, it also generates automatic notifications."
The ArtistView UI is another example of 'less is more'. Any UI should always be as simple as possible. He said, "The success of a program is when all the options are automatic and scripted under the hood, so the user only has to bother with clicking the right buttons - look at the way Windows itself works, for example. ArtistView UI has some of those very simple interfaces. Looking at a job through this view you can quickly check any aspect of the job you need, and if you can't find something, you can just jump on the log side and analyze your job precisely."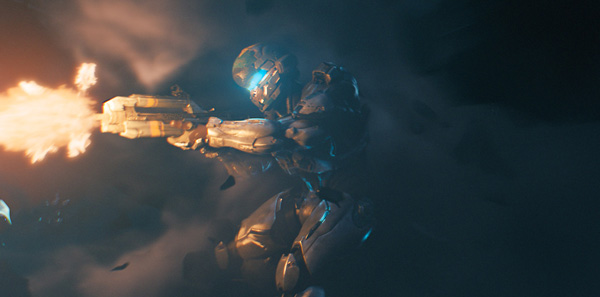 Krzysztof Olszewski also thinks the ArtistView UI makes Qube! easier to use. "After a few minutes, you know all the options artists need to manage tasks on the farm. You can show or hide tasks, and submit jobs to specific groups. It is a fast way to changing the options and search for specific jobs," he said.
Olszewski described Qube!'s clustering system as well, with which you can create custom groups of nodes within its render farm for specific jobs, or types of jobs. "Within Platige, we have separate departments for commercials, animation and visual effects," he said. "When a project in one area becomes a high priority, we use Qube! to add render machines or move them from one cluster to another and bring more power to that project. It makes the most of our resources."
Qube! generates error logs, which make it clear to artists why a render job has failed, and they can fix the problem before resubmitting. It also enables supervisors to assign permissions to individual artists, which often prevents jobs from failing in the first place. "That's something we've had problems with in other render-management software," said Olszewski. "With other tools, any user could block or change priorities on any task."
Fundamental Factor
Platige continues to grow, both physically and artistically, and now has over 250 staff, including directors, animators and visual effects artists, graphic designers and producers. The studio is currently working on quite a few new projects.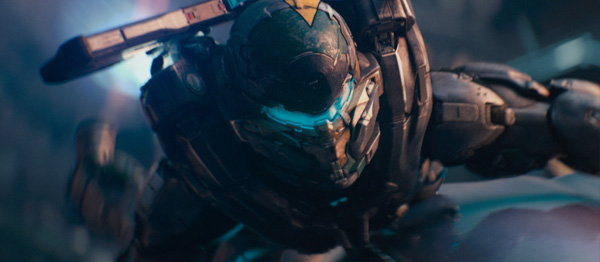 In the past year, its output has ranged from an interactive Star Wars video installation at New York's Discovery Times Square to Polish Legends, two visual effects shorts reimagining classic folk tales, with an accompanying e-book. The company has established Platige Entertainment as well, a new internal division dedicated to live entertainment work, which is currently collaborating on Sky, a new stereoscopic 3D musical at Theatre Amsterdam.
For all of this work, Qube! is still managing Platige's production pipeline, adapting to the needs of each project. Nevertheless, Debski notes that the responsibility for render economy and efficiency still lies with the individual artist. "We try to narrow the settings so the render times aren't a problem," he said. "But there will always be one fundamental factor without which it would be impossible to achieve all of that on time - a human being. All of us can just submit a job with excellent level of detail, resolution, big textures and highly subdivided lights. But achieving that same desired result in a short time – THAT demands a real artist." www.pipelinefx.com