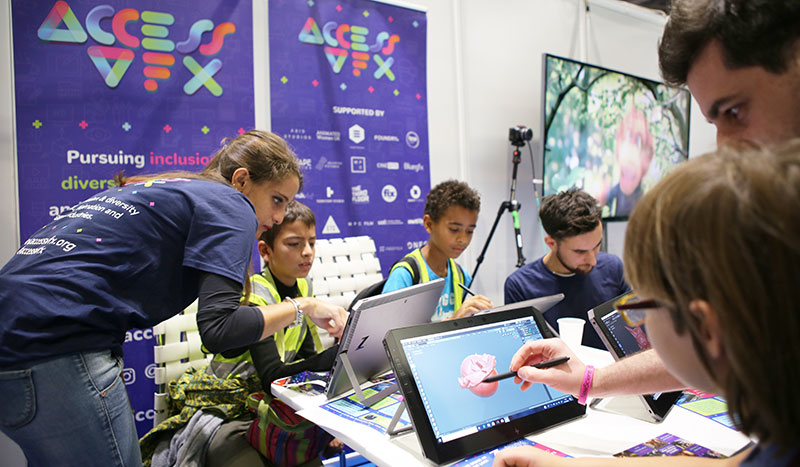 ACCESS:VFX, an industry-led non-profit coalition of visual effects (VFX), animation and games studios, today announced the launch of its new European chapter. With the help of new sponsorship from Netflix, the organisation is building upon its mission to promote diversity within the VFX industry by expanding into Europe. The aim of the new chapter is to make practical tools available for up-and-coming creators across Europe that are essential to succeed in the industry, including mock interviews, reel reviews, virtual events and e-mentorships.
The new chapter will be led by Glassworks' chief operating officer, Chris Kiser and supported by people and culture coordinator, Bianca Crichigno. The European VFX studio has offices in London, Amsterdam and Barcelona making Chris and Bianca the perfect leaders of the chapter to engage with creatives across Continental Europe.
The European chapter's first steps will be to promote initiatives such as its e-mentoring scheme sponsored by long-time supporter Foundry and new sponsor Netflix, industry apprenticeships and awareness-building events. The team will also partner with local schools and organisations throughout Europe. The growing chapter hopes to extend its outreach to not only students within Europe, but those already working in the industry or re-entering after having had a break from the workplace.
"I'm delighted and honoured to be leading the ACCESS:VFX initiative in Europe and look forward to making our presence known throughout the region," said Chris. "The VFX, animation and games industries can be difficult to break into and we want to change that. Our goal is to introduce a new generation to the kinds of opportunities available within the VFX industry in order to further diversify and expand the pool of talent across all disciplines."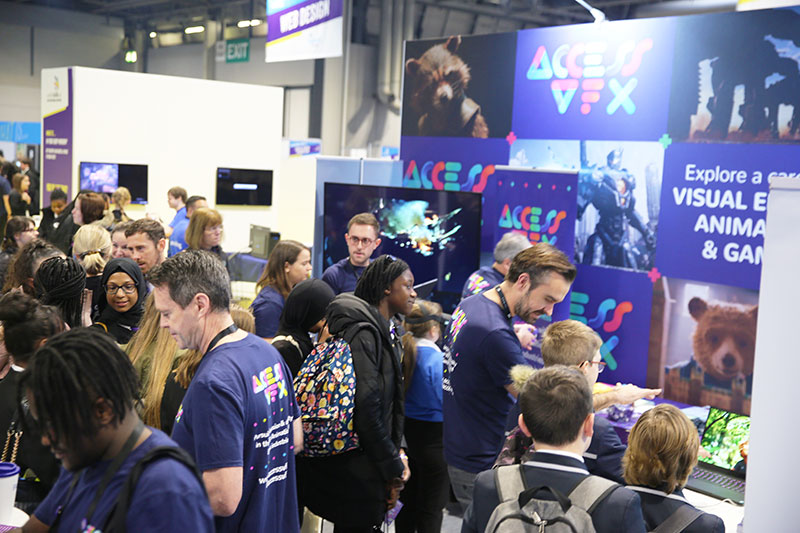 Established in 2017 to encourage diversity under its four pillars of Inspiration, Education, Mentoring and Recruitment, ACCESS:VFX is an industry-led coalition of 61 leading media and entertainment companies. It has successfully united passionate people around the common goal of addressing the lack of diversity in the VFX industry.
Members include ILM, MPC, Epic Games, Cinesite, Foundry and Framestore, alongside many more industry leaders. Together they run and participate in educational and industry events such as the recent UCAS Create Your Future and reach thousands of potential future employees of primary school age and above across the UK, USA, New Zealand, Australia and Canada – working with organisations including We Are Stripes, Luma Pictures, Zoic Studios, The Molecule, Psyop, Into Film and NextGen Skills Academy.
"We're ecstatic to finally have a presence dedicated to mainland Europe and couldn't have done it without the unwavering commitment from Chris Kiser at Glassworks, and the generous sponsorship from Caroline and the team at Netflix," said Simon Devereux, Director & Founder at ACCESS:VFX. "Their support and collaboration will be fundamental in growing our global e-mentorship scheme in Europe and helping connect aspiring creatives with new opportunities, advice and support."
Caroline Garrett, Director of VFX (EMEA) at Netflix said, "This is an exciting new phase for ACCESS:VFX that will provide an incredible opportunity to the many talented artists across Europe. Supporting and developing our industry is of paramount importance and we are proud to help Access VFX expand their efforts."
ACCESS:VFX's European chapter joins ACCESS locations across the UK and North America, including Montreal, New York, Chicago and the West Coast. Any Europe-based studios interested in joining the newly established chapter can contact Chris Kiser. www.accessvfx.org