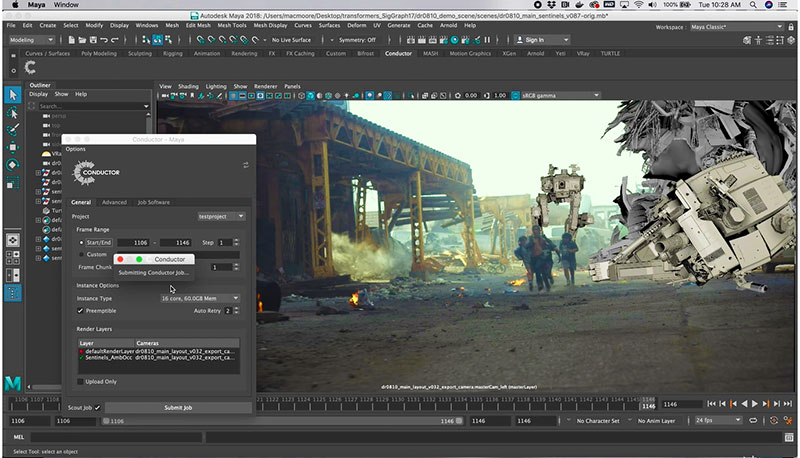 SideFX Houdini is now supported in the Conductor Technologies cloud platform, accessible to artists via a simple integration with Houdini software. Once Conductor's Houdini plug-in is installed, users can gain access to cloud-based compute resources through Conductor and submit render tasks without leaving the application. In most cases, users can run Conductor in their Houdini workflow within a short time. Conductor handles Houdini render licensing automatically on the backend.
"Rendering Houdini simulations often requires massive compute resources. Rather than sink money into local machines or lock up a farm on-premises to complete this work, Conductor makes a flexible option for scaling on demand without accruing unnecessary costs," said Mac Moore, CEO, Conductor Technologies. "Since support for nearly any application can be added to Conductor via custom scripting, artists have already been using Houdini on Conductor, with much success. We're thrilled to be able to broaden access to the plugin implementation and reduce setup to a few clicks."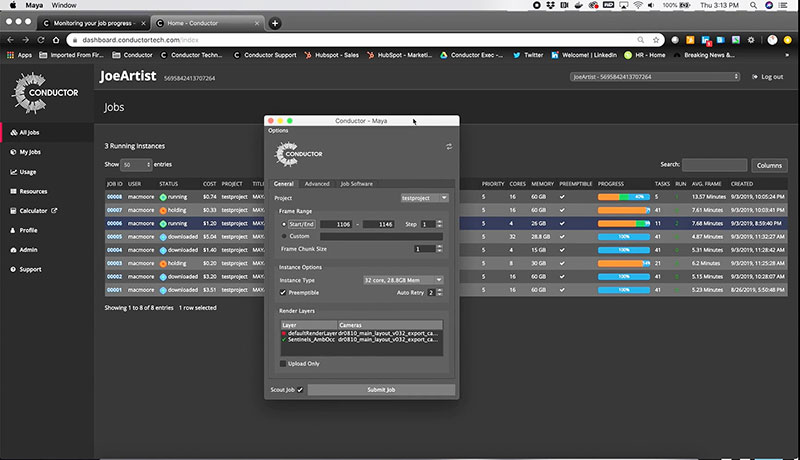 Conductor is a secure cloud-based platform that VFX, VR/AR and animation teams use to offload rendering and simulation workloads to the public cloud directly from their DCC software. Conductor stands out in that it is dynamically scalable to meet fluctuating demands, and demands of even very large studios. It integrates into existing workflows, features an open architecture for customisation, generates data insights and can implement controls over usage to align with budgets and timelines.
Conductor can be used with Linux, Mac and Windows operating systems, using resources from Amazon Web Services (AWS) or Google Cloud Platform (GCP) through Conductor or in the cloud providers' respective marketplaces. As well as Houdini, creative applications that Conductor supports include Autodesk 3ds Max, Maya and Arnold; Blender; Maxon Cinema 4D and Redshift; Foundry NUKE, Cara VR, KATANA, MODO and Ocula; Chaos Group V-Ray; Pixar Renderman; Isotropix Clarisse; Golaem; Bluegfx Miarmy; Ephere Ornatrix; Boris FX Silhouette and Peregrine Labs Yeti.
Details about using Houdini with Conductor can be found on the tutorial page and reference documentation page. www.conductortech.com