CoSA VFX Hits the Streets of 'Gotham' with ftrack
CoSA VFX led all of the VFX supervision, creative development, production management and shot production for the TV series 'Gotham'. Compared to the focus on action in the Batman movies, 'Gotham' is more grounded, and aims to build a believable world for the audience, rooted in emotional drama. Like any Batman story, this show often needs extreme, super-heroic visual effects, but the artists' main task at CoSA has been creating a completely realistic, consistent vision of Gotham City.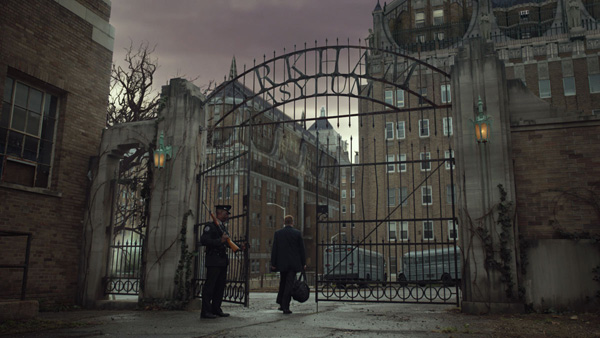 The team had worked on several other major TV series before 'Gotham', including Emmy-nominated contributions to 'Revolution' in 2013 and Marvel's 'Agents of SHIELD' and 'Almost Human' in 2014, but 'Gotham' was the first episodic series for which they took the role of lead VFX vendor. Employing a team split between Los Angeles and Vancouver, CoSA VFX has produced successful results for the series, earning an Emmy nomination for its work on the first season. Using both of the company's facilities allowed the production to benefit from tax incentives in Vancouver, while maintaining access to CoSA's supervisors and production team in LA.
Neo-Gothic New York
The first season of the show ran for 22 episodes and contains over 1,500 VFX shots from CoSA – about 65 per episode. Season 2 has been similar, made up of backstories for the classic Batman villains. Nevertheless, maintaining the look of Gotham remains their primary work.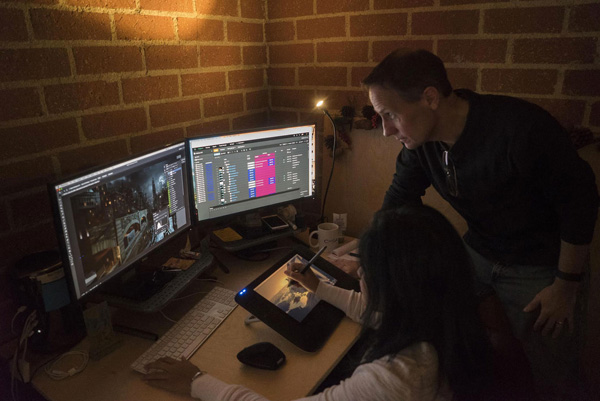 Onset supervision took place in New York, where an aerial unit shoot of the city supplied background plates for CoSA's Gotham City digital matte paintings and environmental work, the company's specialities. Starting from sketches of building designs made by the series' director and EP, Danny Cannon, the matte painters and environment team created the distinctive architecture and atmosphere of the fictional city of Gotham - a blend of neo-Gothic, art deco and beaux arts elements. CoSA's artists were able to nail down the look in early tests, including a helicopter shot of the city used in their pitch to the studio.
Executive producer Joseph Bell said, "CoSA's shots range from subtly transforming real-life New York City locations by blending effects invisibly with the look of the Gotham production design, to creating full CG buildings and environments. The show has a gritty, naturalistic feel that requires convincing, invisible visual effects. We've tried to keep to a very high standard for the quality of the imagery, sequence after sequence, week after week. If we've done it well, the audience won't notice some of our best work, because it looks so real.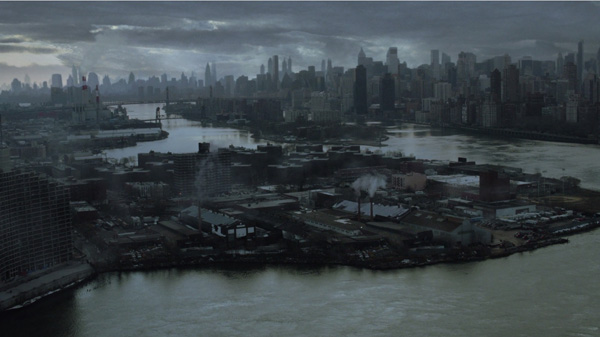 "The exterior of Arkham Asylum, for example, was filmed outside a real hospital in Staten Island, and then extensively modified with CG roofs, sculptures and weathering. As the series progressed, CoSA built CG assets for more and more of the locations, until we were able to create entirely digital shots of Arkham supporting dynamic camera moves - without any practical photography."
As well as aerial views of Gotham City, VFX work for the pilot included numerous set extensions and sky replacements. "Danny wanted it to look as though there's always a storm brewing over Gotham," said VFX Supervisor Tom Mahoney. CoSA also created high-resolution artwork for a 124ft by 28ft backing that was hung outside the windows of the set of a penthouse apartment.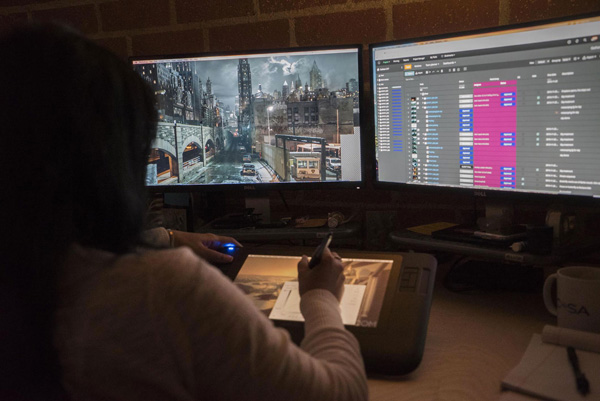 Other shots need more creativity, such as hallucinations featuring the character Scarecrow, or people floating away into the sky attached to balloons. CoSA's challenge therefore came in balancing the need for a realistic, human world with the fantastical abilities expected from a crew of villains.
Shifting Schedules
TV deadlines can be challenging for shows like Gotham, allowing only about 10 days to complete all shots in an episode. Sometimes a number of episodes need attention at once. Vendors have to keep the work-in-progress organized and on schedule, for which CoSA VFX uses ftrack project management software. CoSA first started using ftrack about a year ago, and now uses it on all projects that come through the studio, which include TV series, feature films, mini-series and marketing videos.
"One of the challenges of episodic television is that a show may need heavy VFX one week and very few the next, depending on the how the story develops, which may not be decided very far in advance," Joseph said. "Rather than dedicating a team to Gotham who might have too much to do one week and too little the next, our artists are frequently assigned shots on multiple shows, or find themselves moving from one project to another. Almost everyone at the Los Angeles and Vancouver studios works on Gotham, but only two to three key team members work exclusively on the show."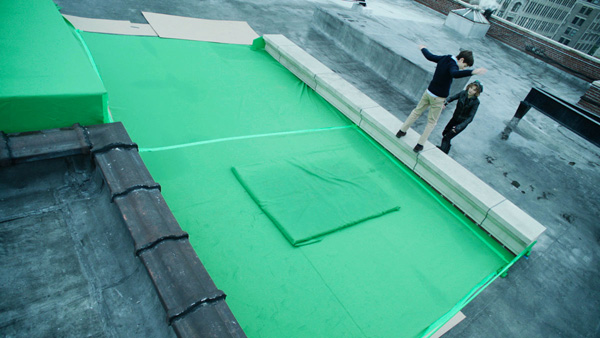 Having a management package like ftrack has been an effective way for CoSA VFX to handle a fluid workforce and keep them working across several projects at any given time. Earlier on, the studio used a different shot-tracking tool, to which only a few people in the studio could be connected at once. Changing to ftrack gave them broader management capabilities, so that everyone at CoSA is now linked through the same software, and each artist gains access through an individual login.
Shot Tracking
When CoSA begins work on a new episode of 'Gotham', the studio starts a new project in ftrack and compiles a shot list based on the editorial team's EDL. Having a shared platform that all artists are connected to proves particularly crucial to supervisors who have to manage resources from day-to-day will first assign shots to either the Los Angeles or Vancouver studio, and then to specific artists so that tasks can span both locations. ftrack allows them to target shot-specific information only to the people who need it. A matte painting created in Los Angeles may be composited in Vancouver, for example, or vice versa.
"We also use ftrack to drive regular client deliveries, track creative notes, log artist time against individual tasks, and supply our crew with schedule information for multiple projects," said Andrew Robinson, CoSA VFX's production manager. "CoSA's artists use ftrack as a collaboration tool, exchanging information about elements and work in progress with each other and with supervisors across both locations. Dailies sessions for Gotham are held in Los Angeles, with notes entered into ftrack during the session, making prompt feedback available to artists in both LA and Vancouver."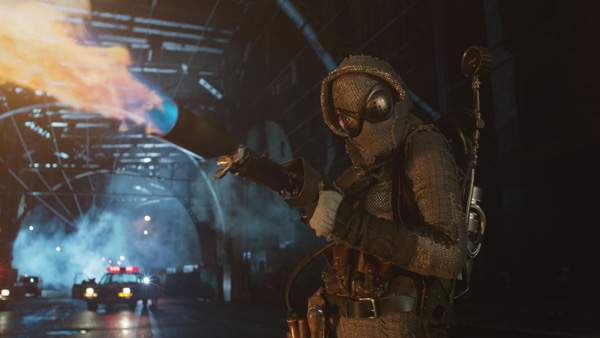 Andrew especially likes the software's sidebar function that gives access to in-depth project information without losing the user's context. You can use the sidebar to delete projects, store project-related files that don't need to be versioned, rename or delete project-related items and assign supervisors to projects. He said, "The sidebar function makes note-taking in meetings faster. When you're taking notes in dailies and can't stall a room full of supervisors, for example, ftrack's user interface allows our production team to keep up, while making the information available to the whole team immediately."
ftrack API - Workflow Integration
CoSA has integrated ftrack with their main workflow software – MODO, NUKE and Maya – via the customisable API. Slate and scene information can be pulled directly into work from ftrack, saving time on each shot.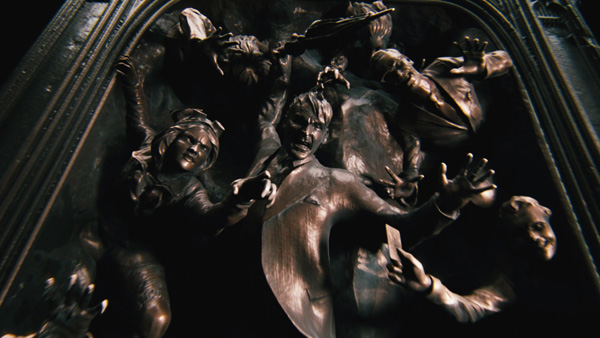 "CoSA's pipeline team has developed a number of standalone apps that pull shot data out of ftrack, move and create folders on our servers using information from ftrack, and publish updated shot statuses, notes and version numbers to ftrack," said Andrew. "Two important areas in which we've become more efficient due to these tools are ingesting footage into our CG pipeline, and packaging up deliveries based on client specifications."
CoSA plans to do more customisation in and around ftrack, as well, for example as a central part of their payroll system to replace the use of separate timecards. Artists will be able to log time on individual tasks, and compare that against how much time had been allotted as part of the bid. They also plan to implement custom dashboard and automated file-sharing between the two CoSA locations. www.ftrack.com