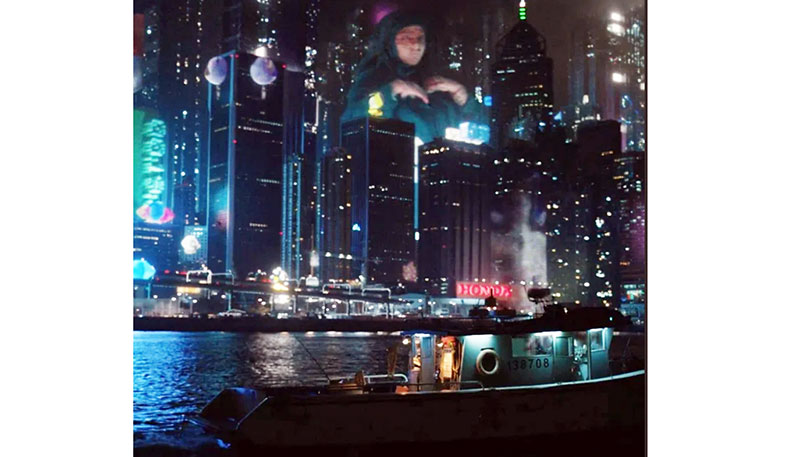 CoreWeave, a specialised cloud provider built for large-scale GPU-accelerated workloads, has acquired Conductor Technologies, developer of the Conductor cloud-based task management service used to access and scale cloud resources.
Conductor will enable CoreWeave to expand its services to deliver burst rendering services to VFX studios while making the setup process more straightforward. Further to existing functionality, Conductor customers will now be able to access CoreWeave's services, including access to various NVIDIA GPUs, as well as access to scale, the ability to burst on-demand and responsive autoscaling out-of-the-box.
"Demand for cloud-based GPU resources to render VFX and animation projects has skyrocketed, while persistent supply chain challenges have hampered access to compute. CoreWeave has the specialised resources that expand options for studios and artists to render work quickly and efficiently," said CEO of Conductor Technologies, Mac Moore. "Until now, we've focused our development on easing pain points specifically in content production with the artist in mind and are excited to extend Conductor's functionality to also benefit CoreWeave customers across high performance compute workloads, including AI and ML."
From 1 January 2023, all Conductor Technologies employees have integrated into the CoreWeave system, bringing CoreWeave's total headcount to 95. Mac Moore is now head of the Media and Entertainment division at CoreWeave under the oversight of CoreWeave CEO Michael Intrator.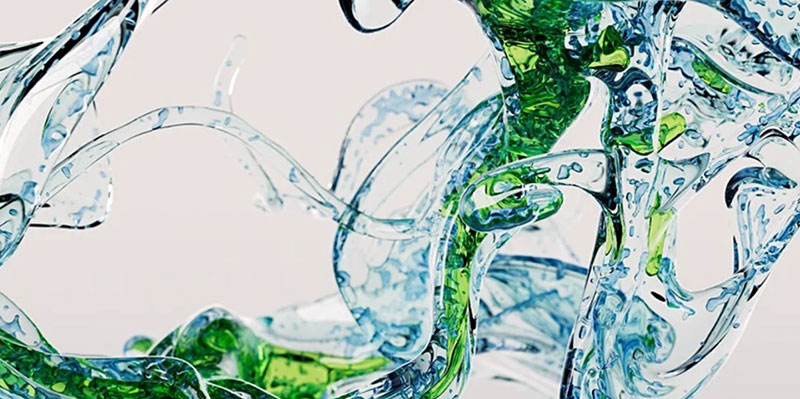 Conductor has been integrated into major DCC applications like Houdini.
CoreWeave Pipeline Services
One of CoreWeave's core service areas is already dedicated to VFX and rendering workflows, making artist workstations, virtually unlimited rendering capacity and network-attached storage (NAS) available on-demand.
Users can also tap into NVIDIA GPUs and CPUs that are highly optimised for rendering, on-demand and at scale. These pipeline services are available as modular components but together form a cloud-based production pipeline that can be used as a path to migrating to the cloud.
Conductor On Ramp
Studios and artists use Conductor's cloud-based software to access compute resources at scale with minimal configuration and management. Conductor has been integrated into the major DCC applications and works as an extension of the local environment. A team can use cloud resources without changing the way they work, accessing a single machine or hundreds of thousands of cores simultaneously.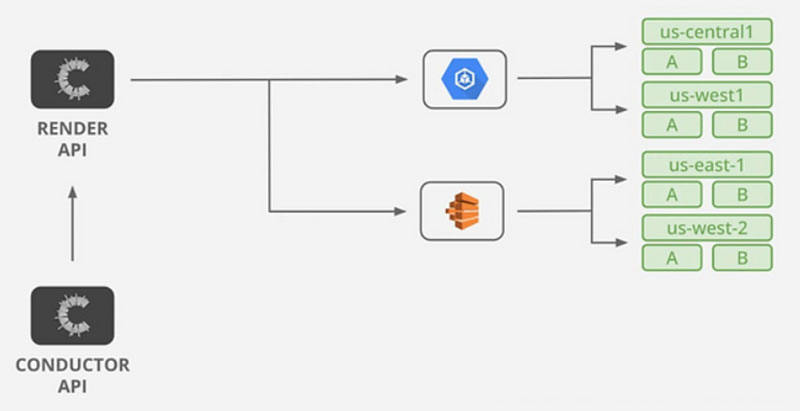 Under the AWS Thinkbox deadline integration, Conductor automatically searches for pockets of available compute resources in all supported regions.
Working through Conductor submitter plug-ins from inside their own software, artists submit scenes for rendering, set the render parameters and, from there, the submitter finds all dependencies for scenes and uploads them to the cloud automatically. Monitoring progress and controlling job tasks is done through the Conductor web interface. Completed frames are downloaded automatically as well.
Users have many options within this framework, including uploading scripts and plug-ins, replicating environment variables, and tagging jobs with metadata to use later on when reporting.
But the most important aspect of Conductor is its massive scalability – managing this process for hundreds or thousands of jobs, working with both AWS and Google Cloud, with a range of render node instance types and with always-available resources. Furthermore, usage costs are on-demand only. As soon as work is complete, resources power off automatically.
"You'd be hard-pressed to find a more effective path to accessing cloud-based resources than Conductor. With intuitive orchestration across diverse compute options and application license management, it removes the headaches associated with spinning up cloud resources. We're pleased to bring the Conductor team and development resources under the CoreWeave banner as we collaborate with the shared goal to help shape the future of cloud-based technology," noted Michael Intrator, CoreWeave CEO. www.conductortech.com