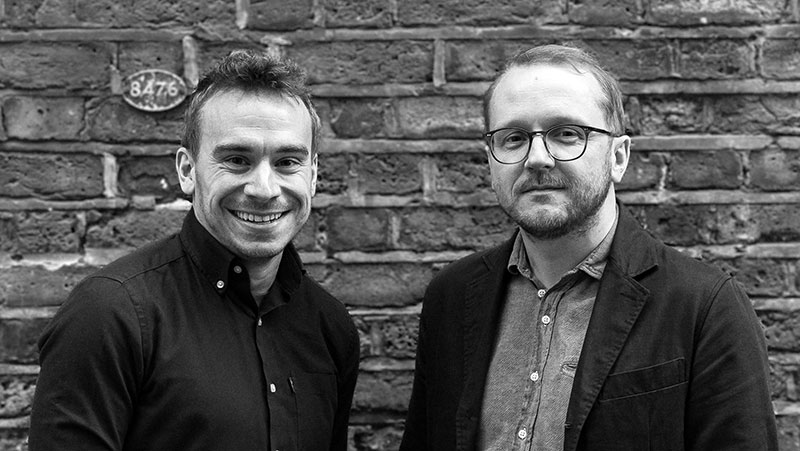 VFX and Visualisation studio NVIZ, based in London, has appointed Head of Studio Luke Kaile as Managing Director to run NVIZ alongside Creative Director Chris Lunney. In partnership, Luke and Chris are committed to furthering NVIZ's reputation as innovators and creative collaborators, while continuing to develop a progressive culture, with inclusive decision-making embodied by their joint leadership alongside company founder, Nic Hatch.
Formed in 2004 as Nvizage, the UK's first previs company, NVIZ has gone from strength to strength in recent years due to their early adoption of real-time technology, alongside a transparent and collaborative approach. These achievements have earned the team a reputation as active problem solvers in the industry. The company offers a diverse line to clients in VFX, Design, Virtual Production and Visualisation, including a new stand-alone Postvis department that has already delivered numerous successful projects in the last 12 months. Among their recent work are 'Matilda the Musical', 'The Witcher' and 'Aquaman and the Lost Kingdom'.
"For me, NVIZ has always represented the best of what working in the VFX industry has to offer on a human level," said Chris Lunney. "Since I joined in 2012, the studio has consistently embraced the process of visual storytelling and problem solving in VFX filmmaking, with a strong focus on both the artist and the client experience.
"Our collaborative work ethic means our artists are making a true creative difference to both the filmmaking process and the final frame, generating a pride that shows in our work. I'm thrilled to have Luke steering the ship, as he personifies what I feel NVIZ is all about – talent, passion, collaboration and trust."
Luke Kaile agreed, commenting, "I'm delighted to be leading this new stage of NVIZ's development with Chris, in a company that I love. NVIZ's charm has always been in its bespoke offerings, utilising compact, dedicated teams that allow us to adapt to the intricacies each project demands. This enables us to prioritise our client's needs and to ensure our teams can focus on delivering their best work. Ultimately, our ambition doesn't sit with numbers, but rather in our quality." www.nviz-studio.com