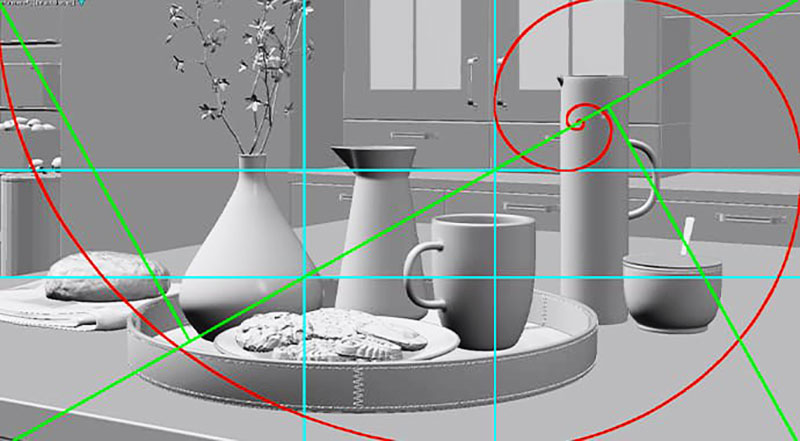 Viewport composition guides
Chaos V-Ray 6 for 3ds Max, update 1 upgrades the software's post-processing, decal tools and use of V-Ray GPU, to help 3D artists and designers work faster and with more control.
New masking support for Lens Effects and Denoiser layers means artists can define looks and final results of their work more precisely, from Lens Effects to special lights and materials, to smoothing parts of an image. Once in post, users can continue to fine-tune V-Ray Light Materials with Light Mix, making it easier to edit self-illuminating objects in a scene, even after rendering is complete. Light Mix allows control over the contribution that the key, fill and rim lights make to a scene in terms of diffuse, specular, reflection, refraction and global illumination.
For product visualisations and surfaces, update 1 upgrades how V-Ray Decal handles cylindrical and bumped surfaces. Designers can now add various kinds of elements to curved assets, from stickers and labels to surface imperfections. Bottles, jars, rockets, helmets, tanks – projection from Decal will cover most curves in a few clicks. Additive bumps are a new feature that allows artists to blend surface and decal bumps to produce highly realistic embossed logos, lettering, cracked paint, spray effects and others.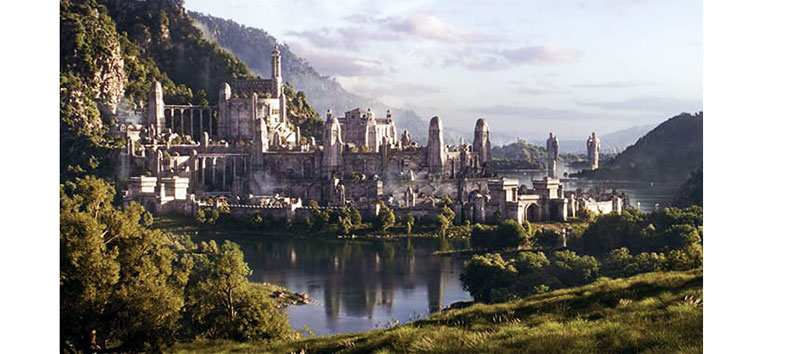 Faster loading of heavy scenes
Working Faster
In the interest of saving time, V-Ray 6 can now load heavy scenes faster, including those with extreme amounts of textures and geometry. All V-Ray Bitmaps that load when a scene opens will be optimised for performance as well. Also, artists can now export V-Ray lights, materials, modifiers and other features to the USD file format to make it easier for VFX studios to exchange V-Ray data.
A user's custom resolutions and aspect ratios are now maintained for each V-Ray camera, instead of having to set them up each time cameras are switched. Groups of camera resolutions can then be batch rendered locally or through the Chaos Cloud Rendering service.
Exported V-Ray scenes submitted to Chaos Cloud for rendering make use of a new format which reduces file size and increases upload speed. Differences between Chaos Cloud render output and local rendering, due to bugs or missing features, have also been reduced.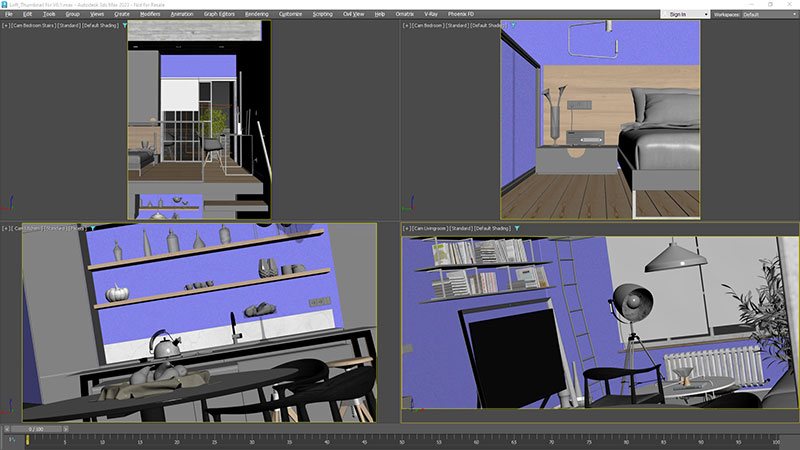 Preserving custom resolutions and aspect ratios for V-Ray cameras
A new proportions layer displaying guides like the rule of thirds and the golden ratio makes it easier to visually compose sequences with the right camera angles. Chaos also indicates that scenes with V-Ray Environment Fog for atmosphere and mood now render up to 30% faster.
Artistic Control
Users can now customise how a light decays based on source distance, creating opportunities for artistic effects that shift the focus from physically based results.
NVIDIA AI Denoiser Upscaling is a new upscale setting that can enhance the look of the image resolution from HD to 4K, without adding more render time, by allowing you to render at one quarter your resolution.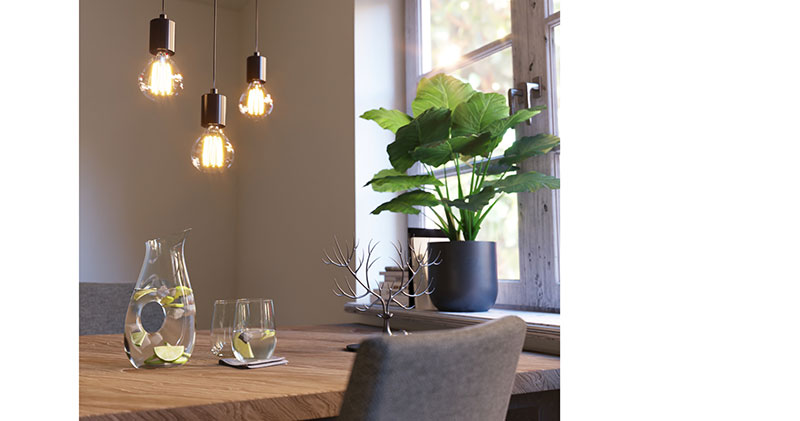 Masking support for Lens Effects and Denoiser layers

Procedural clouds now have more ways to control the final look, such as setting darkness levels, randomising or adding final details to a cloud's exterior with a new contrails setting for more realistic stills.
New tools for visual annotations and versioning are now added so that users can collaborate as they work. Lines, arrows and other illustrations can now be applied to images or sequences, and Chaos Cloud also supports versions and A/B comparisons to speed up iteration.
V-Ray GPU
As well as increasing memory efficiency and speeding up rendering, V-Ray GPU rendering software supports new tools for complex tasks. In Compressed Textures Mode, V-Ray GPU can now render detailed, 4K textures with about half the memory requirement on average, according to Chaos Group, and in V-Ray Clipper Mesh Mode, complex cutaways and sections can be rendered using a mesh object. The clipper can also be animated to achieve complex effects without time-consuming Boolean operators.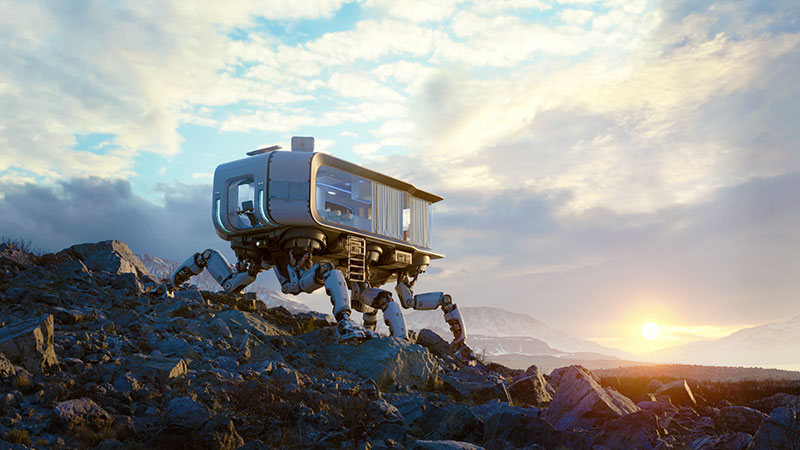 Photorealistic skin, plastic, wax and similar materials with SSS (sub-surface scattering) can be created with the updated V-Ray Material. Translucent objects now render at up to twice the speed, and low-poly translucent objects render more smoothly.
Users working with refractive surfaces now have control in post-production over glass objects and materials. V-Ray GPU also supports the Material ID, Cryptomatte and Multimatte render elements through refractive surfaces. Breaking V-Ray renders down into their component parts creates Render Elements that control qualities such as diffuse, colour, reflections, shadows and mattes. When re-assembling the final image from its component elements, artists can use the Render Elements to fine tune the final image using compositing or image editing applications. www.chaos.com