Maxon One now has two new node-based spline effects in the Capsules collection of assets, updates to the Redshift renderer and a collection of 21 detailed, Redshift-enabled fabric materials to use with Cinema 4D's Cloth simulation system.
The new Capsules are two functional node-based modifiers, Dash Spline and Trim Spline created in partnership with software developer Rocket Lasso. With Dash Spline, users can create stylised and broken line effects, customising the length of dash and gap sizes or making variable dashes along a line, with auto or custom animation.
Artists can use Trim Spline to animate segments of a spline for various types of variable and grow-on effects. These splines can be quickly rendered with Redshift's curve rendering for a variety of FUI (fake user interface) and graphic effects.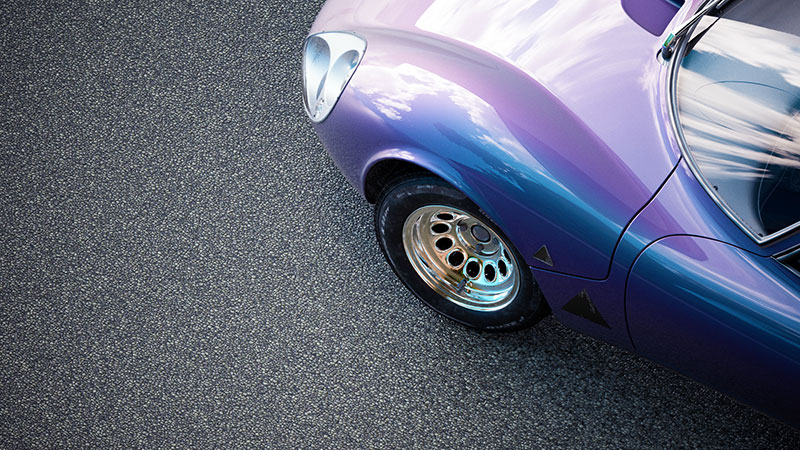 Maxon has also added a collection of 21 highly detailed, Redshift-enabled fabric materials that serve as a complement to Cinema 4D's Cloth simulation system. This collection is designed to capture the tactile qualities of the textures, look and feel of curtains, cottons, silks and woven fabrics. All materials were created in partnership with design studio Fuchs & Vogel, and are available for Maxon One subscribers, with a selection available to all Cinema 4D subscribers.
Redshift Shaders and Denoiser
The latest version of Redshift 3.5.13 now includes Tile and Brick Shaders that define weaves, mosaics and tile patterns, using many different shapes and giving artists impressive procedural options for architectural surfaces. With full control over the brick size, offset and displacement, artists can lay bricks without hiring a stone mason.
Redshift's new Pavement Shader in Cinema 4D generates a desert-like cracked pavement and flagstone mosaic patterns. Artists can randomise the colour of each stone with a gradient, and adjust the size, colour and crookedness of gaps. For a rounder look, users can apply a smudge dirt effect over the whole shader. Although his shader is initially only available in Cinema 4D, it will be developed for other creation software soon.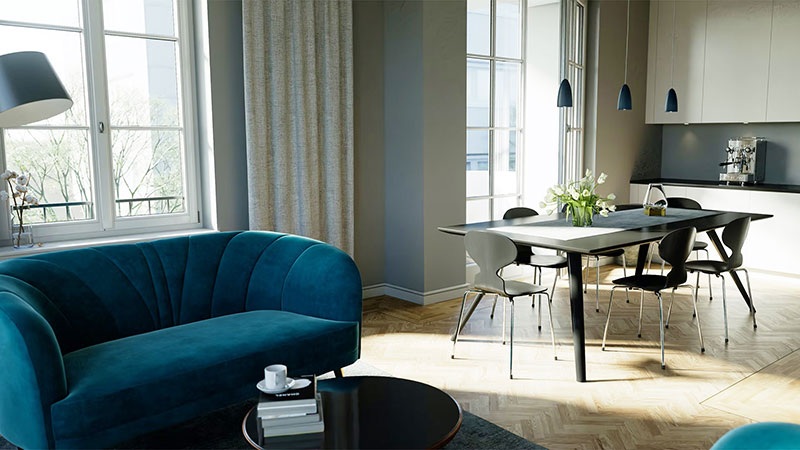 With Intel's Open Image Denoiser, artists can remove fireflies and smooth out samples, and take advantage of AI to clean up renders, lowering render times. The Denoiser can be used with any Redshift-compatible device, but in particular is CPU and device-agnostic, making it a good match for Redshift CPU. In terms of software, it now supports Maya, 3ds Max, Houdini, Katana, Hydra and Blender.
All updates are immediately available to subscribers via Maxon App and the Maxon Website. www.maxon.net