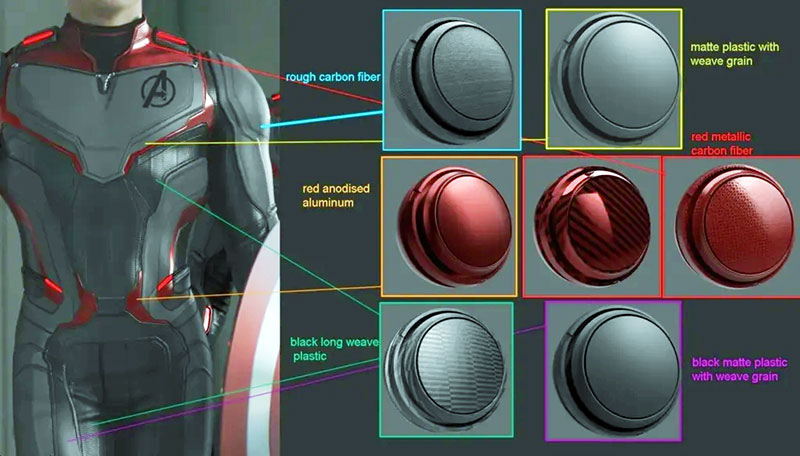 Four 3D pioneers behind Adobe Substance 3D Designer and the Substance Engine, tools that have been used to create visual effects in hundreds of movies and television shows, have been honoured by the Academy of Motion Picture Arts and Sciences with a Scientific and Technical Award.
The Academy recognised Sébastien Deguy, Vice President, 3D & Immersive, and Christophe Soum, Principal Computer Scientist, for the concept and original implementation of Substance Engine and Sylvain Paris, Senior Manager, Software Engineering, and Nicolas Wirrmann, Senior Product Manager, for the design and engineering of Substance Designer.
Among the many movies that have used Substance 3D Designer and the Substance Engine are 'Spider-Man: No Way Home', 'Dr. Strange in the Multiverse of Madness', 'Dune', 'Star Wars: Episode IX - The Rise of Skywalker', 'Frozen 2', 'Lightyear', 'Blade Runner 2049' (the 2018 winner of the Oscar for Visual Effects), and 'First Man' (which won the 2019 Visual Effects award).
Studios use Designer to create materials and textures, like a worn metallic surface or a wall of bricks, that transform simple 3D shapes into a battle-scarred spaceship or an urban apartment building. More technically inclined artists create materials through a visual programming interface, then expose parameters, like how much wear is visible on the metal or how the bricks are patterned. Less technical artists can take those materials and, by tweaking the parameters, create virtually infinite variations, often taking advantage of the integration of Substance Engine within 3D applications in wide use in the film industry, like 3ds Max and Houdini.
"I think Substance Designer has been widely used in the VFX industry because it offers a powerful way to save time during the production," Sylvain Paris said. "All this time can be used to increase the quality of the materials that are produced and improve the visual consistency of the final product."
"Designer was made for artists by artists," Nicolas Wirrmann said. "All the nodes and tools that we ship with Designer are actually made by texture artists themselves and users can customize the tools for their own needs."

Film artists use Adobe Substance 3D to create materials and textures that make plain 3D objects look realistic and lifelike. [Image courtesy of Industrial Light & Magic.]
"For studios, Designer ensures consistency, scalability and reusability," Sébastien Deguy said. "Artists create a library of materials and use those materials to be certain that a spaceship that appeared in the original movie looks the same in the third sequel. If the studio needs to change the resolution in a subsequent release, they can simply tweak a setting instead of starting again from scratch."
"Film artists say they appreciate the efficiency of working with Designer. Substance allowed us to process the enormous number of assets with very quick turnaround times to get them integrated into shots," said Elvin Siew, an asset and environment supervisor on 'Star Wars: Episode IX - The Rise of Skywalker'.
"I was really taken with the power and flexibility of Substance Designer and its ability to create endless iterations of surfaces with the same level of fidelity as scan data," said Gareth Jensen, a texture supervisor at Industrial Light & Magic in San Francisco.
Sébastien, who started work on Substance as part of his PhD dissertation 20 years ago, said the Academy Award is a tribute to the entire Substance team. For him, it's a full-circle moment.
"I tried to get into film school before starting my PhD and I was rejected," he said. He then founded Allegorithmic, the company that pioneered Substance and that joined Adobe in 2019. "With this Award, to see that what we've done is recognised as having had an impact that is significant enough on the very art and the very science of movie making, visual effects and animation feels incredible, because I've been passionate about cinema for as long as I can remember. It feels very, very special for me and I know it also feels special to a lot of people in the team."
Christophe Soum appreciates his connection to filmmaking whenever he and his family watch Frozen 2. "As a dad, I'm very proud to see this with my child," he said. www.adobe.com