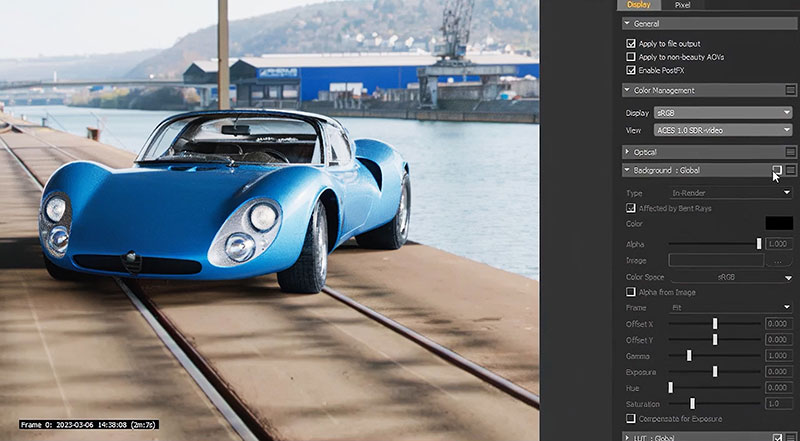 Following its March release affecting almost all software in the Maxon One package, Maxon has now made further upgrades to some of the applications.
The expansion update for Redshift (3.5.15) includes compatibility with certain models of AMD's Radeon PRO graphics cards. An update to Cineware allows users to import Redshift Materials directly into Unreal Engine, and the new group of Capsules for Cinema 4D includes a long series of Redshift materials and a new Electric Spline Modifier Capsule.
Redshift – AMD Support, Shaders, Camera
Support from selected AMD Radeon PRO graphics cards for GPU-accelerated rendering is now available in public beta in Redshift 3.5.15.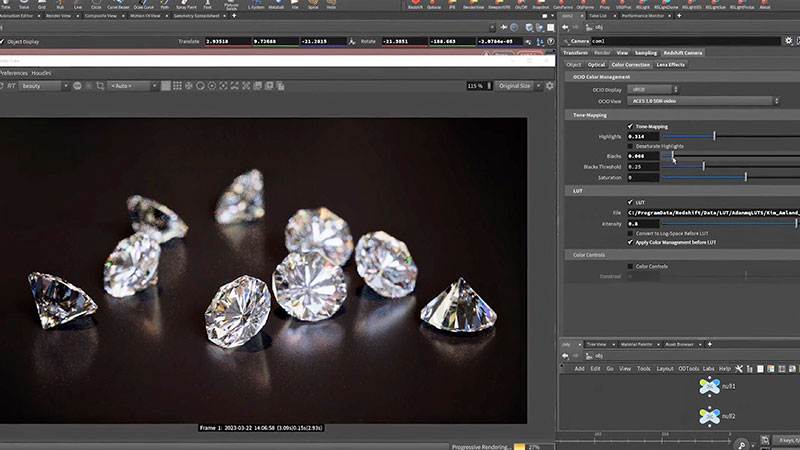 Using the new loop option for Maxon Noise Procedurals, artists can create continuous animated effects that are easy for viewers to watch and quick to set up.
The Flakes Shader is now available in all content creation software that Redshift supports. This shader is useful for sparkling car paint, shimmering snowdrifts, or adding the familiar dust of glitter to concrete for visual interest.
Cinema 4D's UV Distort node is now a part of Redshift in Cinema 4D. It drives distortion of the UV space for a material according to the texture or shader input, immediately producing variation to break up repeating maps. It can also create a dream-like effect on its own.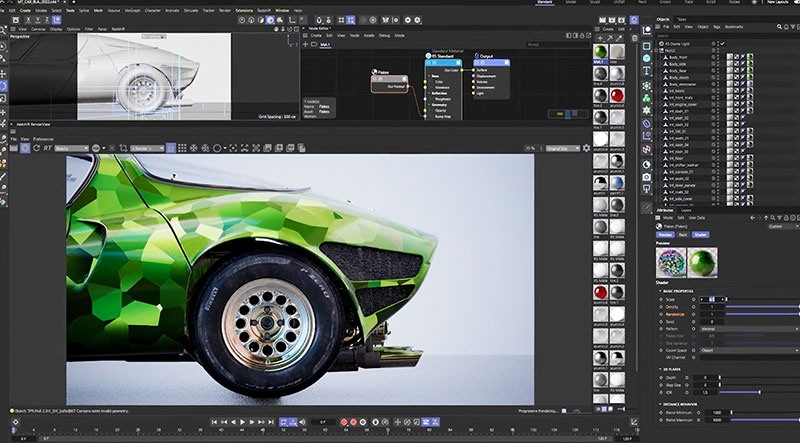 Combined with the new Redshift Camera, the compositing options of custom Backplates introduced in 3.5.14 for Cinema 4D, are now available in Houdini, Katana and Blender. Users of any of these applications can apply different backplates for each camera for more compositing control. Artists can choose whether background footage is incorporated into the render or added before and after post effects. Renders can be matched to an existing backplate using the Post-Composite mode. Frame fitting and adjustment options are also available.
Cineware for Unreal Plugin
Updates to Cineware for Unreal make it possible to import Redshift Materials directly into Unreal Engine, producing high fidelity textures across the Cinema 4D to Unreal pipeline. The CWUE 0.2023.7 plugin is now freely available and requires Cinema 4D 2023.0 and higher.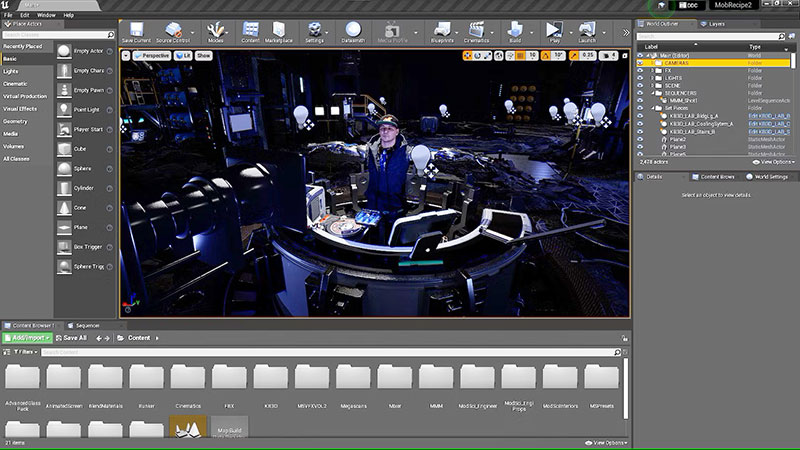 Materials Capsules
The long list of new Capsules for Cinema 4D contains 32 new Stone materials such as asphalt, marble and so on, and 24 new Leather materials ranging from Milled Cowhide to Nappa Lambskin. All of these materials were created by visualisation specialists Fuchs and Vogel. Further to materials, a new Electric Spline Modifier Capsule is alsoadded for creating electrical effects on splines.
All updates are immediately available to subscribers via the Maxon App and the Maxon website. www.maxon.net