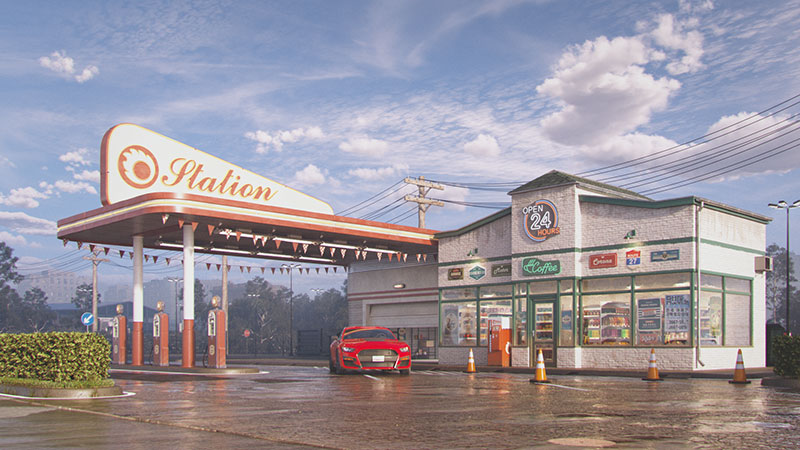 Chaos Corona 10 for 3ds Max and Cinema 4D brings more creative control to renders, ranging from specific tasks like adding custom decals and camera effects, to making global edits.
With Corona 10, users can control the channels for individual materials affected by Corona Decal, without changing their key attributes. For instance, you can choose whether the Bump and Displacement channels in a Decal material either overwrite or combine with those channels in the base material, and tweaks to diffuse, displacement, metalness and others can be blended into the underlying material. This control refines different looks and keeps creative options open later in production.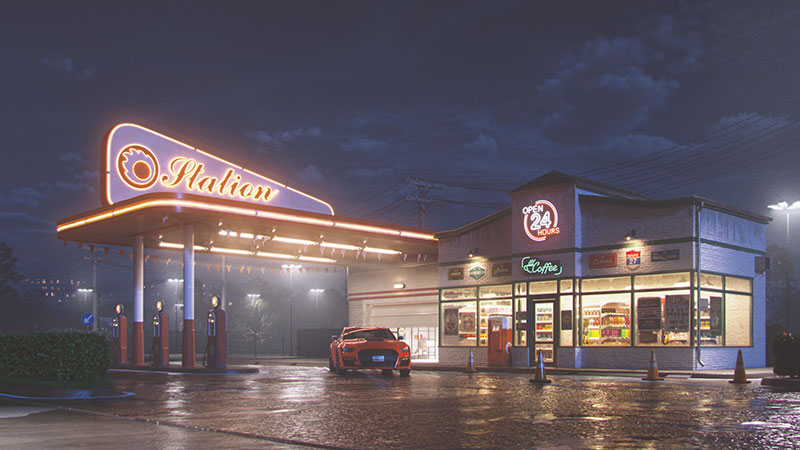 Choosing Direct Color for the Corona Sun now affects Procedural Clouds in the Corona Sky. Compare this darker blueish colour for a moonlight look, with the image at the top.
Corona's cameras can handle rendering inside a volume more easily, flying through smoke and clouds or, by giving the camera physical dimensions, becoming half-submerged in water simulations. This ability is useful for pool and fire animations, resulting in interesting shots that keep viewers' attention. Earlier on, cameras had to be placed outside of volumes, or a hole had to be cut into the volume to avoid issues in the render.
With better highlight blurring, artists can use depth of field to direct people's eyes to their subject without extra clean-up effort. A new algorithm in Corona renders bright highlights, direct or reflected, in out-of-focus areas with a cleaner, more well-defined appearance, and much less noise.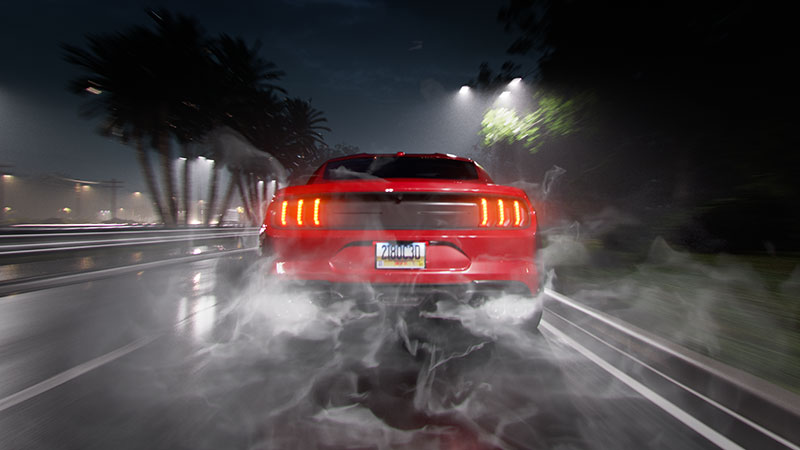 Rendering inside a volume.
Global Adjustments
Listers now make it simpler to find and globally adjust scatters, lights, proxies, displacement and cameras through a new tabbed architecture. In 3ds Max, the separate Scatter Lister has also been totally reworked. In Cinema 4D, the Scatter Lister has been added into the main Lister. By listing the most commonly edited parameters in one place, designers can make edits and comparisons more quickly.
Similary, in 3ds Max, the Triplanar, Color Correction and Mapping Randomizer maps all now come with optional multiple inputs and outputs. Users can apply the same settings to all the channels of one material from one place, rather than having to adjust three Triplanar nodes or manually set up control nodes to control all the settings from one place.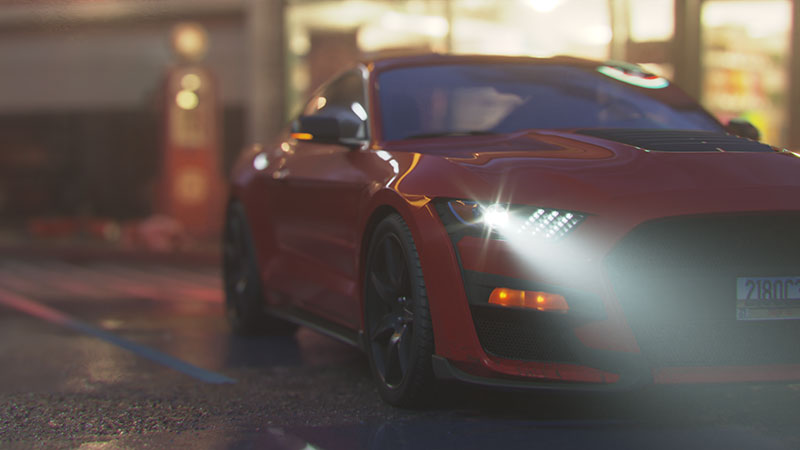 When using depth of field, highlights in out-of-focus areas now render more cleanly.
The Corona Benchmark has been updated to utilise the new rendering core, so testers can see at what speeds their CPU hardware renders with Corona 10. These results can be shared publicly, or used over time to build a database that informs purchasing decisions for both companies and users.
Chaos Corona 10 is available now for 3ds Max 2016-2024 (64 bit) on Windows, and for Cinema 4D R17-2023 (64 bit) on Windows and Mac. corona-renderer.com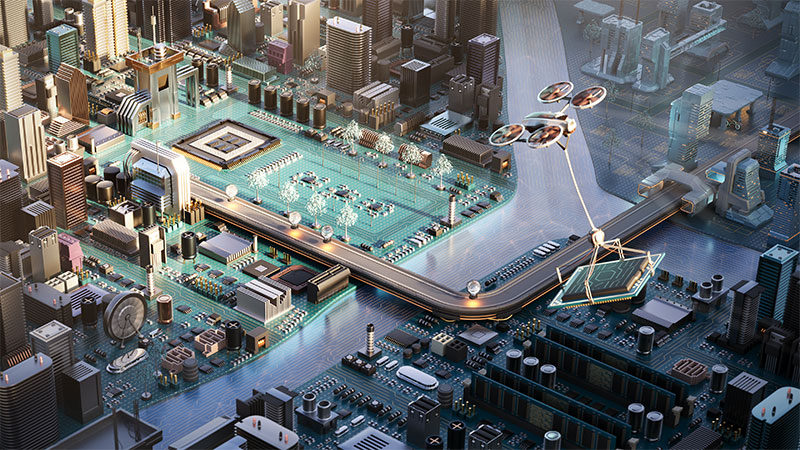 Corona Benchmark 10