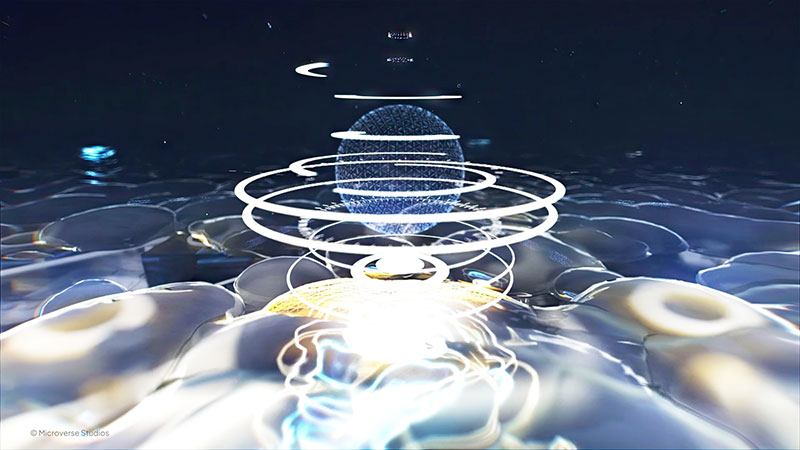 Specialist cloud provider CoreWeave has completed its integration with Conductor cloud-based rendering service. Conductor customers can now access CoreWeave compute resources for rendering VFX, animation, motion graphics and design projects, including those with large-scale workloads requiring GPU acceleration.
"Using cloud-based resources over purchasing hardware provides perpetual access to the latest computing technology without the cost overhead. However, while GPU rendering is becoming increasingly important for content production rendering workloads, it's challenging to find performant cloud-based GPU availability," said Mac Moore, CoreWeave Head of M&E.
"CoreWeave is one of the only cloud providers to make NVIDIA RTX A5000 and A6000 cards available, making sure the artist's local experience accurately translates to the cloud. With CoreWeave compute now supported, Conductor users ultimately have more flexibility. They can access the resources they need on demand and at a price more likely to fit their budget and production schedules."
Conductor on CoreWeave
CoreWeave gives on-demand access to NVIDIA Ampere GPU architecture, including NVIDIA RTX A5000 cards and NVIDIA RTX A6000 cards. This preserves and potentially enhances a studio's local experience in Conductor on CoreWeave.
Compute resources on CoreWeave are economically priced, and costs don't fluctuate based on demand. Though pricing aligns with spare compute available thrugh other cloud providers, CoreWeave resources on Conductor are only available on-demand, so that once a job has been initiated, resources will not be reallocated to higher paying customers. Customers can expect that their jobs will successfully render and they can plan accordingly, without additional wait time or budget overhead.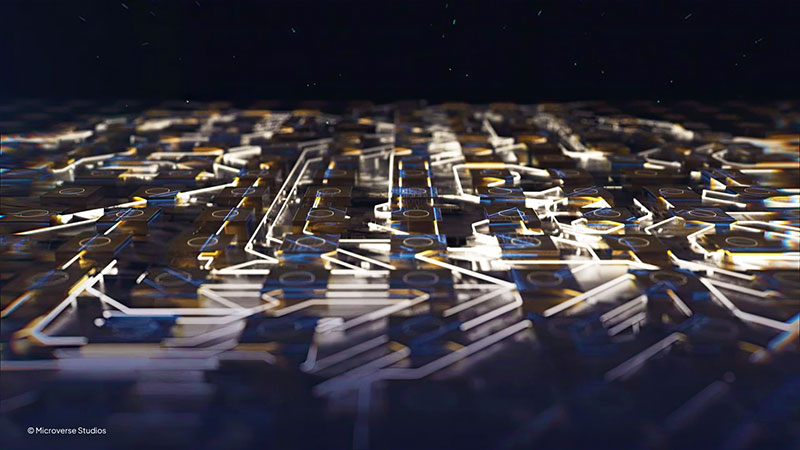 With no egress fees to move data between regions or cloud providers, customers using CoreWeave are not locked into long term agreements that can have financial penalties. This allows them to use Conductor on CoreWeave with greater flexibility.
CoreWeave supports comprehensive GPU options, allowing artists and studios to right-size their instance selections, instead of overpaying for more resources than they actually need. In many cases, Conductor on CoreWeave enables users to create configurations that will be more performant and at a lower cost than with cloud providers with more limited selections.
An Extra Push
Compatible with Linux, Mac, and Windows operating systems, Conductor can be used with Amazon Web Services (AWS) and Google Cloud Platform (GCP) compute resources, in addition to CoreWeave. It supports most industry-standard creative applications as purchased, including Adobe After Effects, Autodesk 3ds Max, Maya and Arnold, Blender, Epic Games' Unreal Engine, Maxon's Cinema 4D and Redshift, Foundry's Nuke, Cara VR, Katana, Modo and Ocula, Chaos Group's V-Ray, Pixar's Universal Scene Description, Pixar's Renderman, Golaem, Bluegfx's Miarmy, Ephere's Ornatrix, Boris FX's Silhouette and Peregrine Labs' Yeti.
"Conductor has worked really well for us, especially when we needed that extra push to find resources quickly across various data centres. Now, we're fully cloud-based on CoreWeave, and the fusion of the Conductor service with the cloud environment on the backend is an exciting development that will ultimately help us work faster and more efficiently," said Rich Freidlander, co-founder and VFX supervisor at Brainstorm Digital.
"When CoreWeave acquired Conductor at the beginning of the year, this integration was our top priority," said Brian Venturo, CTO and Co-Founder at CoreWeave. "We benchmark tested Conductor on CoreWeave for GPU rendering against the most widely used cloud provider in M&E, and renders returned faster and were less expensive in almost every case, even accounting for the reduced pricing of spare compute."
Visitors to the SIGGRAPH conference, held at the Los Angeles Convention Center 6-10 August 2023, will be able to demo the new integration in CoreWeave's booth during exhibition hours. www.coreweave.com