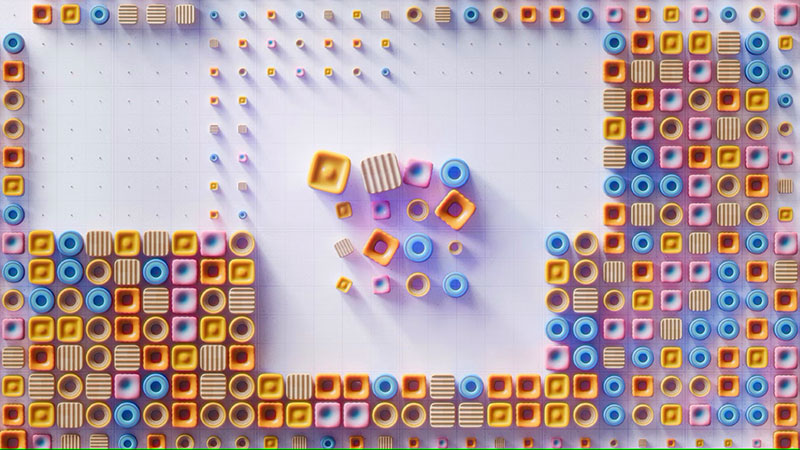 (image: Linus Zoll)
Maxon Cinebench 2024 benchmarking software has been updated to give artists, designers and creators a more accurate, relevant representation of their hardware capabilities. Cinebench has been developed and used as a performance evaluation tool over the past 20 years. The main updates in the 2024 version are its use of Redshift, the default rendering engine in Cinema 4D, and the return of GPU benchmarking, a feature absent from Cinebench for the past ten years.
Cinebench 2024 can now give insights into the GPU's capabilities and, unlike earlier versions that used Cinema 4D's standard renderer, deploys the same Redshift render algorithms to both the CPU and GPU implementations. This move to the Redshift renderer across the board, means that Cinebench's performance testing better matches the demands of today's workflows. It aligns with the functionality of modern creative software, and delivers more consistent, accurate results.
Cinebench 2024 is designed to accommodate a wider range of hardware configurations. It supports x86/64 architecture (Intel/AMD) on Windows and macOS, as well as Arm64 architecture, to extend its reach to Apple silicon on macOS and Snapdragon compute silicon on Windows. This update makes Cinebench compatible with the most recent hardware developments. Redshift GPU performance can be evaluated on systems with compatible NVIDIA, AMD and Apple graphics processors.
Cinebench 2024 aims to simplify benchmarking processes by using a consistent scene file for both CPU and GPU testing. This development allows users to discern advantages of using Redshift GPU, by visualising the effects of using graphics hardware for rendering tasks.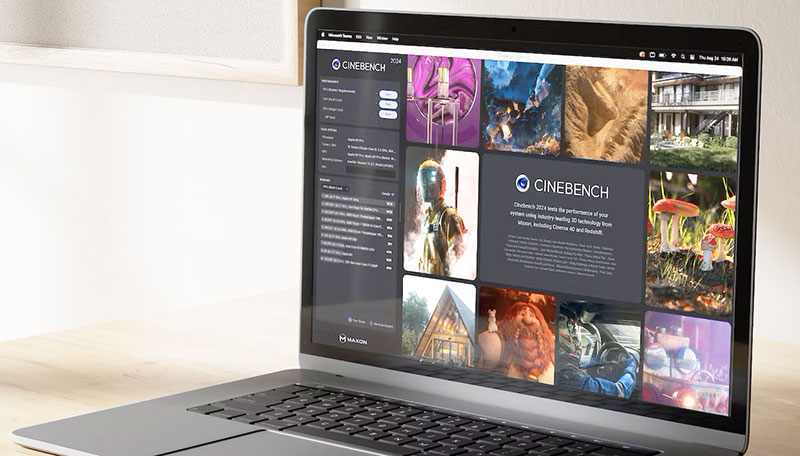 Cinebench 2024's user experience is improved with a redesigned user interface intended to make tapping into the potential of the Redshift engine, and finding the tools to get the results you need, more straightforward and visually engaging.
Cinebench 2024's performance upgrades include – according to Maxon – the ability to use three times as much computer main memory (memory footprint) compared to Cinebench R23 to support memory-intensive projects. The use of new instruction sets helps increase the software's compute capacity and utilisation, in order to stay ahead of the growing complexity that artists must be prepared to handle.
However, Maxon notes that Cinebench 2024 scores cannot be directly compared to those of its predecessor, Cinebench R23. With the incorporation of Redshift, a different rendering engine, its larger memory footprint and more complex scenes, Cinebench 2024 can achieve enhanced, accurate evaluation of modern hardware capabilities.
Cinebench 2024 is immediately available for download from the Maxon website. www.maxon.net