For their work on horror series 'From Dusk Till Dawn', Muse VFX can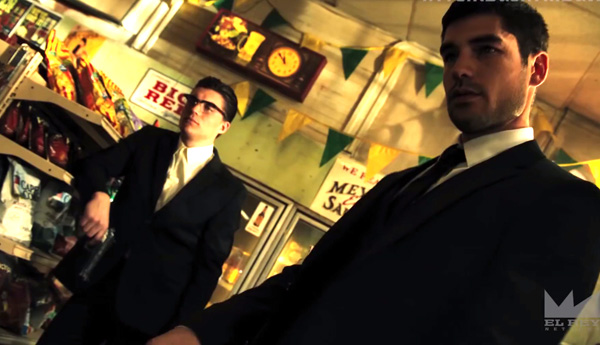 save time and preserve image quality using Fusion's ability to customize
and speed up VFX processing.
---
Muse VFX Puts the Edge on 'From Dusk Till Dawn' with Fusion Studio
Muse VFXeffects studio in LA has been working on'From Dusk Till Dawn: The Series', a TV show expanding on the horror film franchise developed by Robert Rodriguez and Quentin Tarantino, following the crimes and misadventures of the nefarious Gecko Brothers.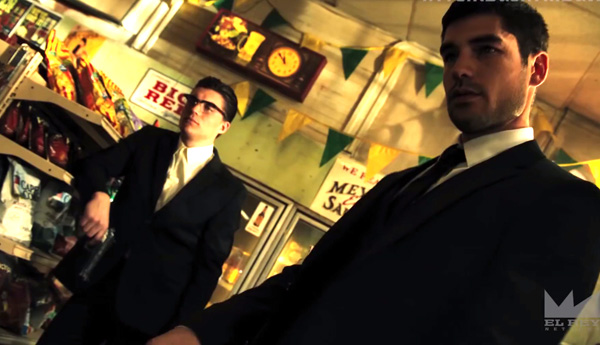 Muse VFX's work involves characters that transform into immortal reptilian vampires called Culebras, blood splattered scenes and vampire immolations. The team usesFusion Studiocompositing and effects package, withGeneration, Fusion's multiple-user management software, as the backbone for its pipeline.
"Episodic work can often require feature film quality now, within a short time frame," saidFred Pienkos, one of the company's founders and VFX supervisors. "We use Fusion for its speed and scalability, and the fact that it has been developed for quick rendering and processing."
Tool Manipulation
Preferring to work with a smaller team, Muse VFX handles larger projects by relying on and collaboration and Fusion's ability to customize and speed up VFX processing. With Fusion, they are able to design an effect and thenrepurpose the nodes, macrosandelementsacross the team and project, for efficiency and to maintain quality and consistency from shot to shot.


Learning to use Fusion means learning how to manipulate and combine hundreds of tools, effects and filters within anode-based work environment. The way Fusion visualizes effects, filters and other processing tools in the UI, is with differently shaped and coloured nodes that can be graphically connected together to build up more complex image processing operations.
The nodes combine tools with images and objects to customize your visual effects, and also make it possible to adjust any single part of a project by clicking open nodes and adjusting settings or parameters. This approach may be faster, for example, than searching a stack of nested layers within a timeline based NLE.
One reason for working with nodes is the precise control gained over each element, by seeing exactly how images are being processed. Nodes are organized on screen in a tree or flow chart, used to break down and visualize complex scenes. Having the tree to refer to may also make it easier to hand off tasks to other artists in a facility.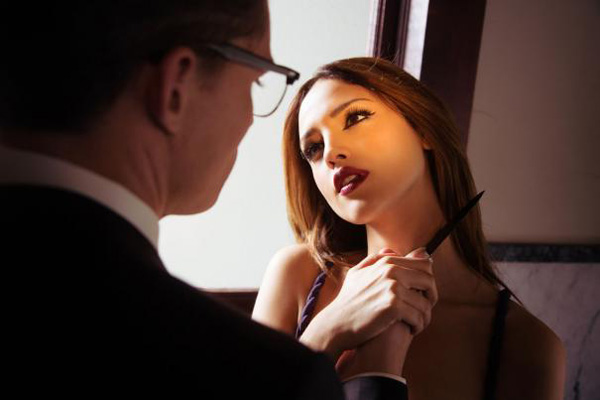 VFX Integration
John Gross, founder and creative director at Muse FX, feels that basing visual effects on good practical effects where possible leads to the best results. He said, "On 'From Dusk Till Dawn: The Series,' the make up FX team did a fantastic job designing the Culebra look. One of our jobs in Fusion is to handle the transition from human to Culebra, invisibly and believably, mixing reality with the supernatural."
Muse FX also created the non-practical blood for the series. "With horror at its core, blood is a large part of the show's storytelling," Fred said. "It can be subtle or hit the audience over the head, but its look has to be consistent and authentic throughout the series. We gave attention to getting the colour exactly right. Fusion guarantees the blood will be the exact crimson colour that we need every time, regardless of the different environments and lighting conditions."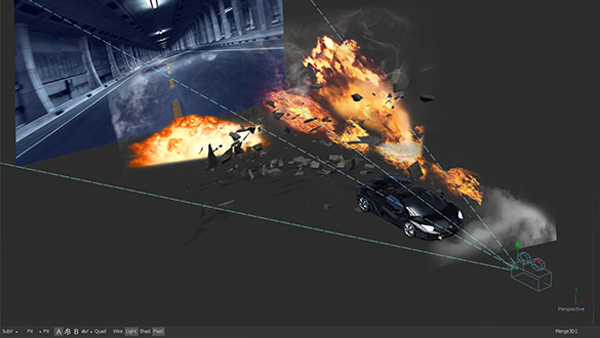 For photoreal effects, because the Fusion compositing engine works independently of resolution and colour bit-depth, users can work within an open,consistent colour spacewhile working with very high resolution images and 32-bit floating point processing. This show is shot on the ARRI Alexa, and Muse VFX can retain the original quality and colour information through each operation.
Customising Lighting Effects
In order to create believable 3D scenes, at times the lighting tools became critical for 'Dusk Till Dawn'. A scene from a recent episode included a shot of an eight foot long, two-headed snake. An actress was shot holding a real snake, the tail of which the Muse VFX team was to replace with a second head. "The CG half of the snake posed certain challenges because it had to match the lighting and colouring of the real half, down to how light refracted off of its scales," Fred said.
Fusion allows a user to customise light sources and control the way a surface responds to light, supporting fine detail under ambient, directional and point lights. To achieve the right organic look or smooth sheen,materialsand GPU acceleratedshaderscan be created or, in the case of reflection and refraction,environment mapscan be used.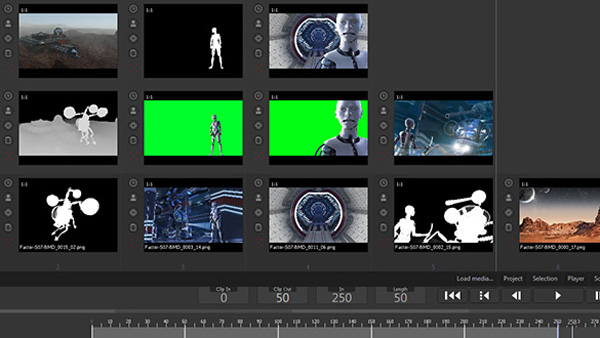 Stability and Speed
For studio integration and workflow automation, both Fusion and Generation are scriptable using regularPythonandLUA scripting. There is also a built inmacro toolthat standardizes tool sharing - artists can combine nodes, choose which controls to display and save the settings. You can also build in simple parameter links, or add expressions that control relationships between multiple parameters with a slider.
Fred said, "What's nice about using Fusion is the stability and speed, giving us a chance to get things done. Without having to worry about technical issues, we're able to focus on the task at hand — in this case, a mythical and mysterious serpent."
Managing3D render passesfrom 3D applications is done usingOpenEXRfiles in the node tree. An EXR file can represent the diffuse pass, specular pass, normals, world position pass and so on. Because each pass can branch off in the node tree, artists can control how each one is used at any time, without duplication.www.blackmagicdesign.com