Carbon VFX Projects a Minimalist Message for Kickstarter Festival
Design Director Leo Nguyen at creative studio Carbon VFX produced a pre-roll video for the 2015 Kickstarter Film Festival, held 15 October, that builds up anticipation with subtle looks and creative animation, while revealing glimpses of the films to be shown.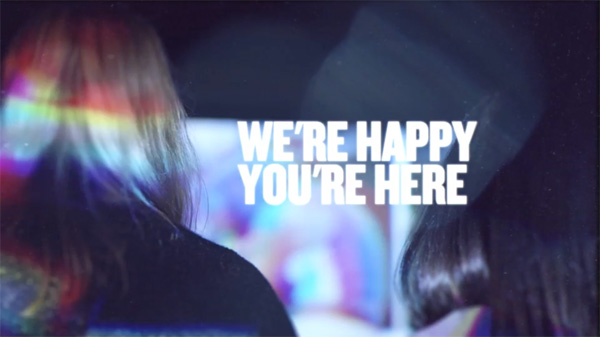 "The initial brief was quite loose," said Leo, who has recently joined Carbon VFX in mid-2015. "We were asked to create a video that would pre-roll before the festival showcases, with the Kickstarter trailer as our only point of reference. I saw this as an opportunity to present something fresh and exciting to the client – to experiment and push the existing identity of the festival."
Moving on from the idea of projection for showing films to viewers, Leo took inspiration from typographic projection, touched on very briefly in the trailer. He did some research into the technique and the way simple typography can take on different characteristics as it bends and distorts on different 3-dimensional surfaces.

"This was particularly appealing to me because the slightest reposition can repurpose the characteristics of type and how we interpret its meaning," he said. "A simple edge bleed on a block of white text can add a lot of depth and character. That bit of intrigue can project a certain mood and create a context without much need for supplementary visuals."
Instinct
Interpreting this effect became the main motivator for the project, and the best way to extend the festival's identity. He spliced Kickstarter Film Festival assets and manipulated simple elements to create a more complex look and feel. "I didn't initially have a base edit, so I had to rely on my instinct as a visual communicator and storyteller to design and edit as I went along. Luckily, I was able to keep a lot of the experimental visuals I did earlier on, which became a valuable toolkit that I could pull from," he said.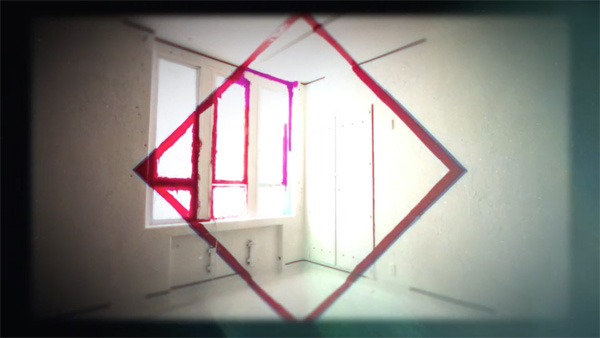 The film was designed, created and edited entirely in After Effects, starting with a font similar to the one used on Kickstarter's festival website, and employing GenArts Sapphire throughout for filmic looks. He knew his resources well, and how to achieve the look he was after. Leo said, "I searched the internet for references. But if I'd had the opportunity to experiment with projecting the text myself, I would have just recorded that process, which would have been an interesting look as well."
The five main clips with titles were the featured films of the festival. Leo pulled sections he thought were interesting straight from the trailer and requested additional assets from Kickstarter, planning to utilize them more as textural elements. Video from previous years' showcases, edited together, proved effective for this.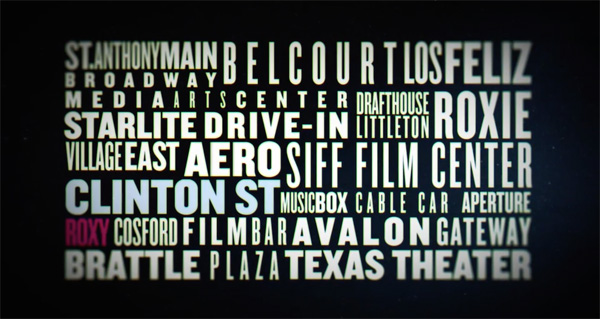 Loving the Limitations
"I liked the idea of establishing the mood and look-and-feel through a more abstract deconstructed way, and slowly building up the 'physical context'. It's my style of visual storytelling. I would have loved to employ more 3D techniques in my approach," Leo commented. "But I do feel that through the challenges of limitation, an aesthetic is shaped by trusting the audience to fill in the negative space."
This approach proved to be just as engaging as a designer's own immediate point of view, and inspired him to deliver the message specifically within those limitations - for example, the building of the intro text 'Welcome to'. "The biggest challenge for this project was the limited amounts of time and resources I had to make it work. I was the only one working on it, with a producer from Carbon VFX, and altogether I spent about four days on it." www.carbonvfx.com